Arbidex introduced xARX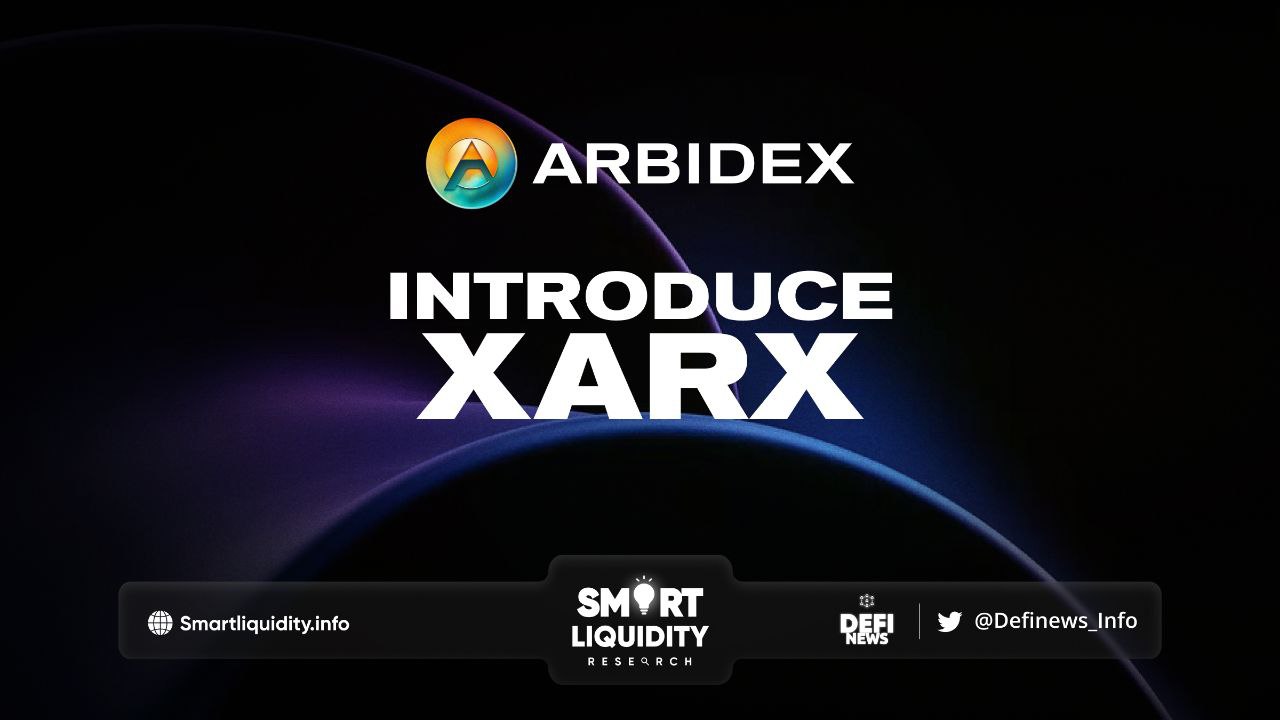 Arbidex introduced xARX (Escrowed ARX)the next level that redefines the Arbidex ecosystem. Through these announcements, users will explore the key utilities of xARX, empowering ARX holders to the next level, ensuring sustainable tokenomics for Arbidex — ARX, and introducing the level of flexibility you've never seen before on a DEX.
Imagine a token that not only rewards you handsomely for being a long-term holder but also addresses the critical challenges faced by hyper-inflationary DEXs tokens. Well, xARX is that token! It's not just any token; it's a solution that adds sustainability and stability for Arbidex creating a complete circle of life.
Sustainability and Stability
Imagine actively contributing to the long-term stability of Arbidex while getting rewards for your commitment. With xARX, Arbidex has the power to lower emissions and reduce the inflation of ARX (the main utility token of the ecosystem). Why? To ensures that mercenary farming and farm/dump are discouraged, creating a stronger ecosystem that rewards committed and loyal holders and strengthens ARX. How? By lowering ARX emissions and rewarding Escrowed ARX in the majority instead.
Infinity Farms
Infinity Power, prepare yourself for the infinite possibilities that Infinity Farms bring. By participating in these Infinity Farms, you can earn ARX, xARX, and WETH simultaneously but that is not it, as the same says Infinity which means there is no limit to the amount of tokens you can earn.
Flexibility Redefined
Flexibility lies at the core of xARX, offering you unparalleled choices to maximize your token utility. Unlike traditional farms, xARX Infinity farms provide you the flexibility to earn not only ARX, xARX, and WETH but also additional tokens. Imagine participating in partner incentives or special promotions that further enhance the yield.
xARX Yield Booster
Well looking to maximize your farming rewards? By staking xARX, you have the incredible ability to boost your farming rewards by up to 100% or 2x double your base APR earnings. It's time to unleash the full potential of your holdings and watch your earnings soar. The more xARX you stake, the greater your rewards.
Earn a Basket of Tokens in Real Yield
xARX introduces a unique opportunity for users to earn a basket of real liquid tokens. Yes, 1 staker to earn the whole basket all at once. This basket is powered by fees from its launchpad and other products (current and upcoming), partner incentives, and allocations from launchpad projects.
Exclusive Benefits for xARX Holders (Launchpad & More)
An xARX holder, exclusive benefits and privileges await you within the Arbidex launchpad ecosystem. Enjoy a percentage of token allocation from launchpad projects, airdrops of tokens, access to whitelist opportunities, special discounts, and more. This means you gain privileged access to exciting new projects and lucrative opportunities on Arbidex. Embrace the advantages of being an xARX holder and open doors to unparalleled opportunities.
ABOUT Arbidex
Arbidex, a next-generation DEX on Arbitrum designed for unparalleled efficiency, flexibility, and user-friendliness. Arbidex showcases impressive features such as Quantum Concentrated Liquidity for enhanced capital efficiency, Quantum Farming with triple rewards, customizable Quantum Strategies, and the highest real yield in the DeFi ecosystem. Additionally, Arbidex offers an intuitive and friendly V3 UI, advanced Smart Order Routing, native limit orders, and a strong commitment to security.
RESOURCES