LI.FI partners with Pontoon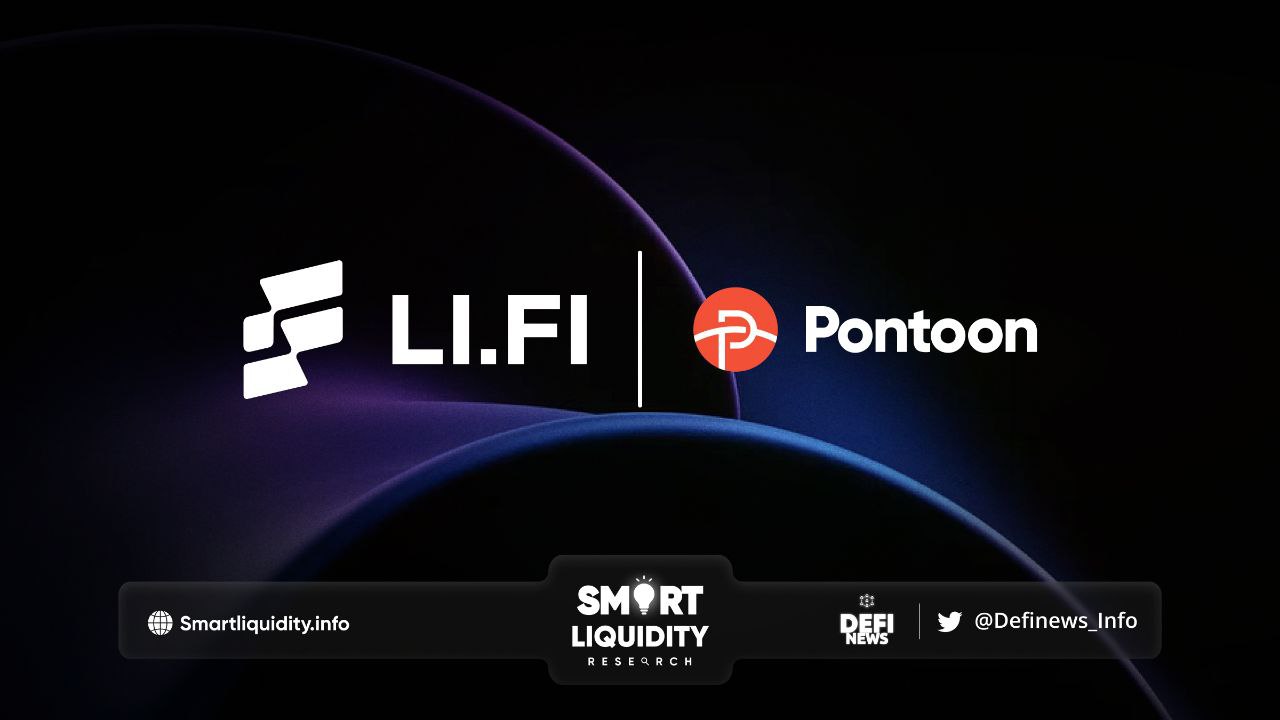 LI.FI partners with Pontoon, an advanced cross-router meta-aggregator that provides users with a seamless gateway for exchanging or bridging assets via its unified intelligence routing. With the integration of Pontoon, users can move their assets seamlessly across 15 chains quickly, securely, and efficiently.
Pontoon currently supports 27 blockchains, including layer-2s and non-EVM chains. Users can bridge and swap assets from any chain and explore new chains all within one interface.
Here are some features they offer:
Multi-chain support: Pontoon has support for 27 blockchains.
Optimal routes: Pontoon offers users the best routes with the lowest fees and fastest execution times.
Security: Pontoon has been audited through multiple firms such as Peckshield and has a trust score of 100%.
Dynamic monitoring: Pontoon uses an intelligent algorithm to disable possible hacked routes.
Slippage protection: With the adjustable slippage protection feature, users can minimize the impact of slippage, ensuring they receive the optimal amount of funds.
LI.FI is the most advanced bridge and DEX aggregator with smart routing capabilities to find the best route to move any asset on any chain, to another asset on another chain. We have added support for 13 bridges across 15+ EVM-compatible chains, along with all DEX aggregators & DEXs on those chains, into a single solution that is available as an SDK, Widget, or API.
LI.FI SDK is the ultimate cross-chain money Lego for dApps to build on top of or plug into themselves.
Integrated with multiple fallback bridges + DEXs so that you don't have to
Maintain bridges + DEXs so that you don't have to
Chooses the best bridges based on its research so that you don't have to (positioning ourselves neutral)
In addition, LI.FI support Pontoon in its mission to help users seamlessly move their assets across chains. With the integration of LI.FI's API users can explore the cross-chain universe across 15 chains and layer-2 networks all while getting routed through the best routes available on blockchains such as Ethereum, BSC, Arbitrum, Polygon, Optimism, and more.
FOLLOW LI.FI PROTOCOL
FOLLOW PONTOON
RESOURCES