LIFI Collaboration with MagicFox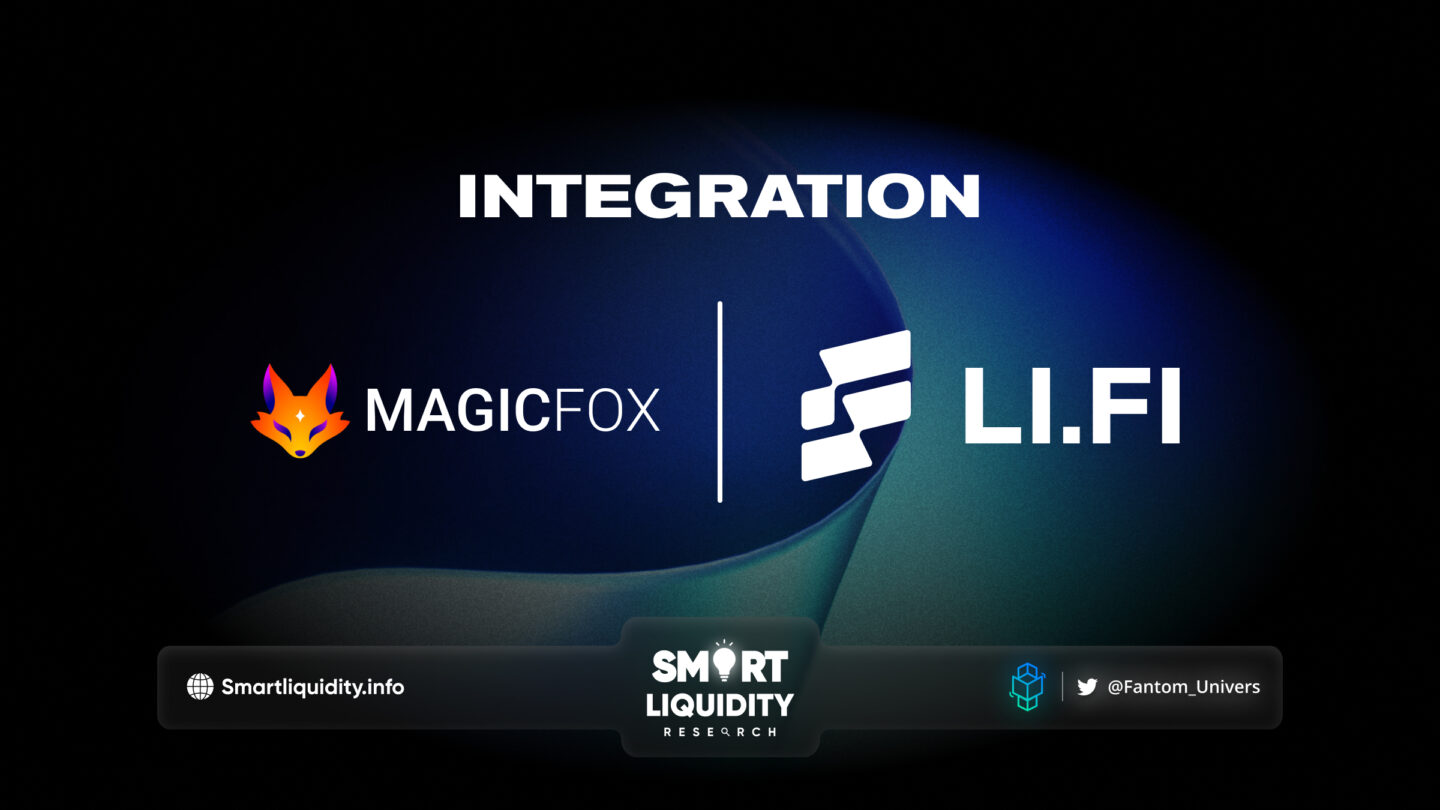 LIFI Collaboration with MagicFox, users can seamlessly move their assets across 17 EVM-compatible chains and Layer-2s in just a few clicks without leaving the site.
LIFI is thrilled to support MagicFox in their mission to provide low slippage swaps and optimize yield for users. With the integration of LI.FI's Widget users can now explore the cross-chain universe across 17+ EVM-compatible chains and leading Layer-2s like Arbitrum & Optimism without needing to leave MagicFox's dApp! As LIFI announced their Collaboration with MagicFox.
­
About MagicFox
MagicFox is a multichain DEX and yield optimizer using Solidly ve(3,3). With MagicFox, users can trade their favorite crypto assets with low slippage ensuring they receive the best available price. It is currently live on Binance Smart Chain, Arbitrum, and Polygon.
Here are some features that separate MagicFox from other DEXs:
Multichain – MagicFox is live on Binance Smart Chain, Arbitrum, & Polygon.
Optimizer – MagicFox offers users the opportunity to earn compound interest on investments by staking in vaults. Additionally, the optimizer automatically maximizes your passive income potential by compounding earnings automatically.
Revenue Sharing – Lock MagicFox's utility token FOX & SHROOM to earn 25% of Swap and Optimizer fees + 10% of Launchpad fees.
Voting & Bribes – Lock tokens to vote on FOX & SHROOM emissions distribution. Earn bribes from the gauges you vote for.
­
About LIFI
The most advanced bridge and DEX aggregator with smart routing capabilities to find the best route to move any asset on any chain, to another asset on another chain. They have added support for 13 bridges across 15+ EVM-compatible chains, along with all DEX aggregators & DEXs on those chains, into a single solution that is available as an SDK, Widget, or API.
­