MixPay Partnership with BTC domain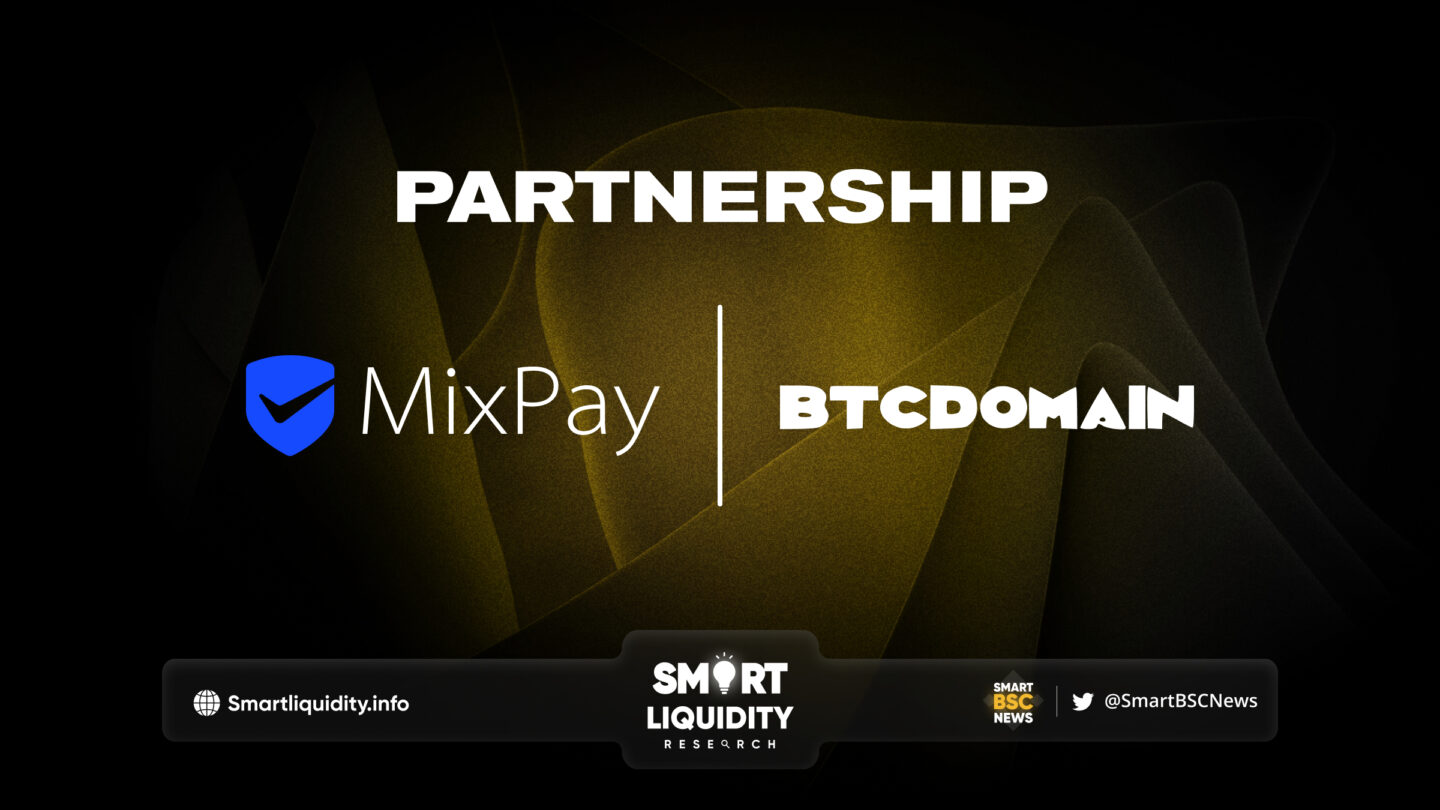 MixPay Partnership with BTC domain, Offering Users a New Experience in Purchasing BTC Domains with Cryptocurrency.
BTC domain's domain registration services have successfully integrated MixPay, accepting mainstream cryptocurrencies such as BTC, ETH, DOGE, USDT, among over 70 other cryptocurrencies. The service is already live on the official BTC domain website. As MixPay announced their Partnership with BTC domain.
What is BTC Domains?
A domain system fully built on the Bitcoin Mainnet. All .btc domain data storage and resolution are based on Bitcoin's Layer 1 technology. Unlike traditional naming methods, BTC domain uses ZK technology to ensure fully decentralized domain resolution.
Under the BTC domain system, each .btc domain owner can build their own Bitcoin-native website. For instance, if you own xxxx.btc, you could design and own the http://xxxx.btc.page website. All website data storage and resolution are also based on the Bitcoin Mainnet.
Through the collaboration with MixPay, BTC domain allows users to pay for domain registration with mainstream cryptocurrencies, providing them with a smooth, secure payment experience. This integration is yet another successful application of blockchain technology in real-life, expanding the scope of cryptocurrency use to the realm of domain registration, and demonstrating its practicality in everyday transactions.
­
About MixPay Protocol
MixPay Protocol is a decentralized web3 payment protocol, which connects different chains, different tokens, different wallets, and exchanges, whether it is an on-chain wallet (MetaMask, Trust Wallet) or a centralized wallet (Blockchain.com, BlockFi), or exchanges (Binance, Coinbase). As long as they access the MixPay Protocol, they can provide their users with safe, simple, and free payment services anywhere in the world marked by MixPay, without merchants needing to care about what wallet or token the customer uses to pay, just like what Visa and Mastercard do in the traditional payment field.