Shapeshift Integrates LIFI's SDK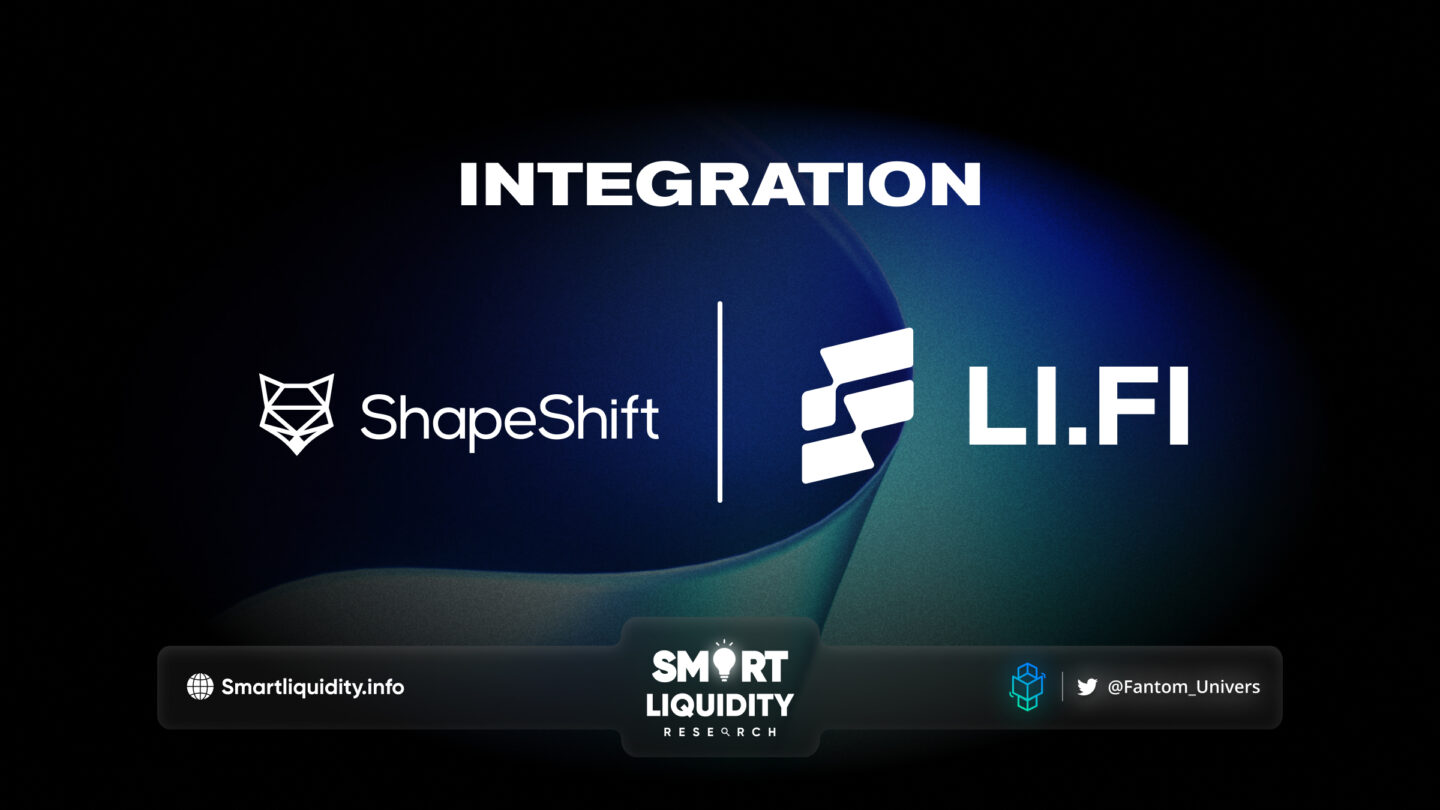 Shapeshift Integrates LIFI's SDK, users can seamlessly bridge and swap their assets across six leading blockchain networks in just a few clicks.
With the integration of LI.FI's SDK users can bridge and swap their tokens across chains like Ethereum, Polygon, Optimism, Avalanche, and more in just two clicks. As Shapeshift Integrates LIFI's SDK.
What is Shapeshift?
Shapeshift is a free open-source platform that allows users to buy, sell, earn, track, and trade over 5,000 digital assets. Shapeshift is community-owned and non-custodial, meaning users are always in control of their keys and crypto. Their mission is to provide a comprehensive, borderless, permissionless interface for Web3.
Here are some features Shapeshift offers:
Multi-chain: Shapeshift supports over 12 leading blockchains.
Non-custodial: Shapeshift is non-custodial. It gives users complete control over their funds and private keys
Fiat on-ramps: Shapeshift has integrated Onramper, a fiat on-ramp aggregator, to allow users to purchase hundreds of the top crypto assets with debit card, credit card, bank transfers, and more.
Staking: Earn passive income by staking assets or depositing into DeFi strategies.
And most importantly,
Cross-chain swaps: Shapeshift leverages LI.FI's advanced aggregation stack to allow users to move their assets across six blockchain networks.
­
About LIFI
The most advanced bridge and DEX aggregator with smart routing capabilities to find the best route to move any asset on any chain, to another asset on another chain. They have added support for 13 bridges across 15+ EVM-compatible chains, along with all DEX aggregators & DEXs on those chains, into a single solution that is available as an SDK, Widget, or API.
­