ZIKTALK supports Polygon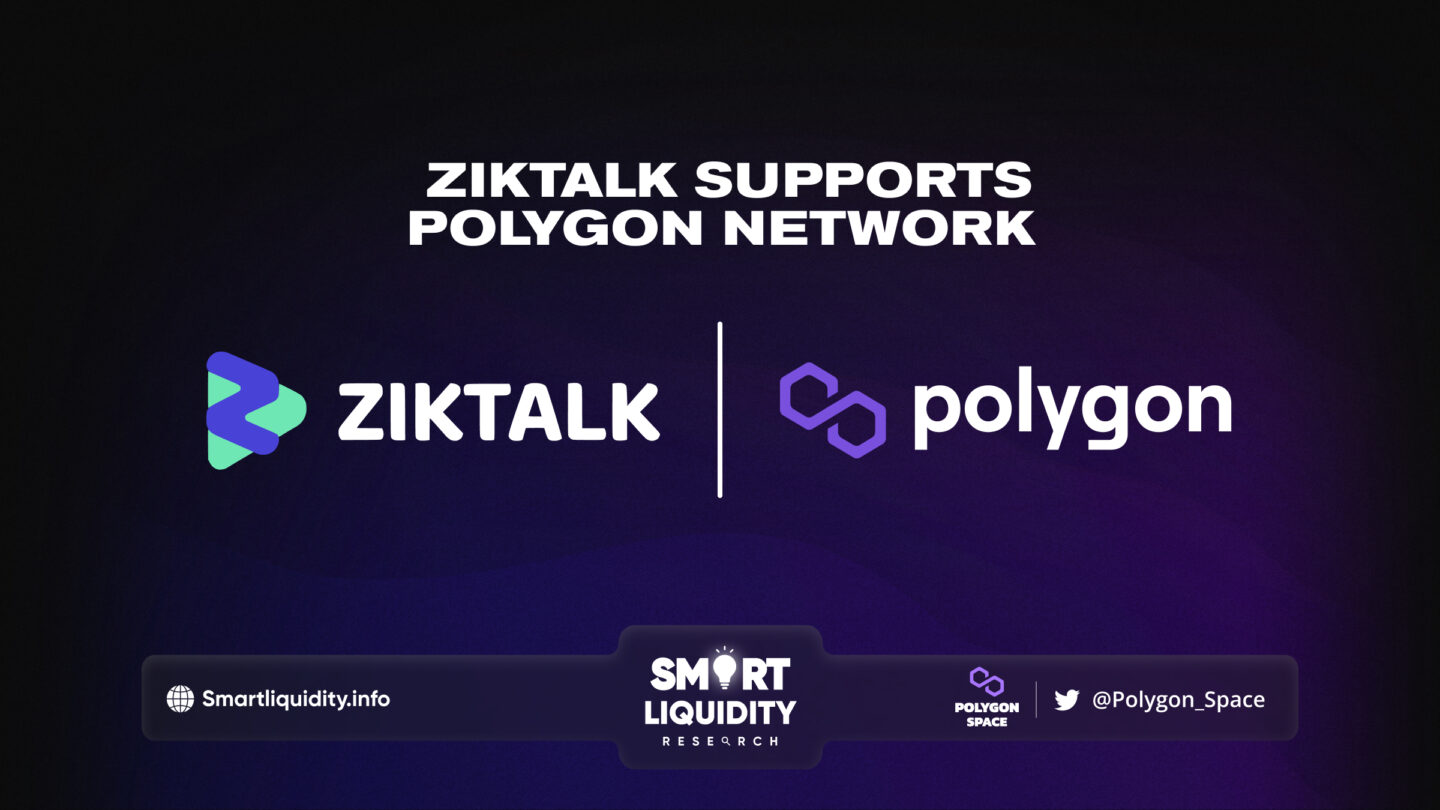 ZIKTALK, the Web3 social media platform, announced that it supports Polygon Network and upgrades newly this month.
ZIKTALK will support for Polygon Network. Allowing users to make withdrawals and other transactions with lower gas fees. As well as support for MetaMask, Coinbase, and Trust Wallet, and support for Uniswap (UNI), a decentralized cryptocurrency exchange.
With this upgrade, ZIKTALK users will be able to withdraw points earned through social mining with polygon-based ZIK tokens at a much lower transaction fee than the existing ERC-20-based ZIK tokens.
In addition, withdrawing ZIK tokens used to take about 24 hours, but with this upgrade, users can now experience faster withdrawals in about 5 to 10 seconds. The withdrawal fee has also been reduced to 2 ZIK, which is 1,500th of the previous 3,000 ZIK, increasing user convenience.
About Polygon
Polygon is an Ethereum-based layer 2 blockchain that has been chosen as the Mainnet for various blockchain projects in the Web3 space due to its high scalability, low gas cost, and reliability.
About ZIKTALK
Ziktalk is a Web 3.0-based short-form video platform that rewards ZIK tokens to users who
are associated with social activities within the app including watching or creating videos. This
social mining method encourages the ecosystem of Ziktalk to grow and develop. In other
words, users can be rewarded for contributing to the growth of the platform and join future
app operations based on the philosophy of Web 3.0 [2].
SOURCE:
https://medium.com/ziktalk/web3-social-media-ziktalk-supports-polygon-and-upgrades-newly-9a80559818bb