Zuraverse and Mantle Partnership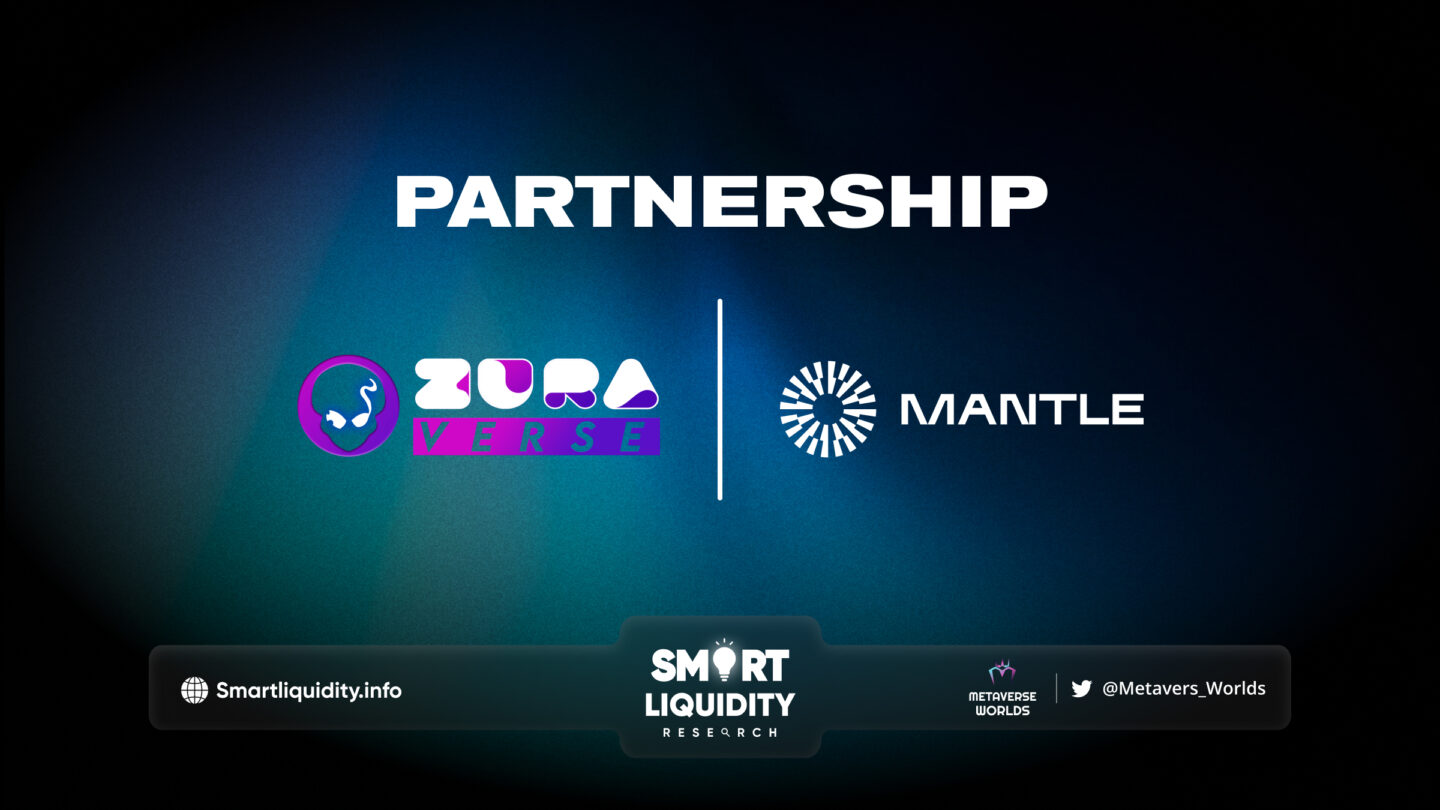 Zuraverse is proud to officially announce a one-of-a-kind strategic partnership with Mantle. 
Mantle Network is an Ethereum Layer 2 Blockchain that aims to bring super-scalability to Ethereum by taking a Modular approach that offers low fees and high security.
As part of this partnership, Zuraverse dApps and dGames will be integrated into Mantle's ecosystem, enhancing functionality and accessibility across platforms.
The partnership between Zuraverse and Mantle Network marks a significant milestone in the evolution of the metaverse gaming industry. By combining their expertise, these two pioneers are paving the way for a more sustainable and immersive gaming experience. As the metaverse continues to capture the imaginations of gamers worldwide, collaborations like this highlight the potential for digital entertainment to make a tangible difference in the real world. With Zuraverse and Mantle Network leading the charge, the future of metaverse gaming looks brighter, more inclusive, and environmentally responsible than ever before.
About Zuraverse
Zuraverse is a unique PLAY-EARN-CONSERVE model of Metaverse Gaming, renowned for its innovative approach that merges gaming, cryptocurrency, and environmental conservation. The platform allows players to explore vast virtual worlds, complete quests, engage in player-to-player gaming, and earn valuable in-game assets. Moreover, Zuraverse incorporates blockchain technology to ensure transparency, security, and verifiable ownership of virtual assets.
About Mantle Network 
Mantle Network, on the other hand, is a blockchain infrastructure provider that offers a robust framework for developing decentralized applications (dApps) and fostering a dynamic gaming ecosystem. Built on cutting-edge blockchain technology, Mantle Network provides a secure and scalable platform for developers to create and deploy metaverse experiences seamlessly. Mantle Network combines Roll-up technology with a decentralized data availability layer. This drives performance gains with low fees and faster finalization.
SOURCE:
https://medium.com/@zuraverse/zuraverse-announces-partnership-with-mantle-8864d1f83f81