1inch Partnership with Lighter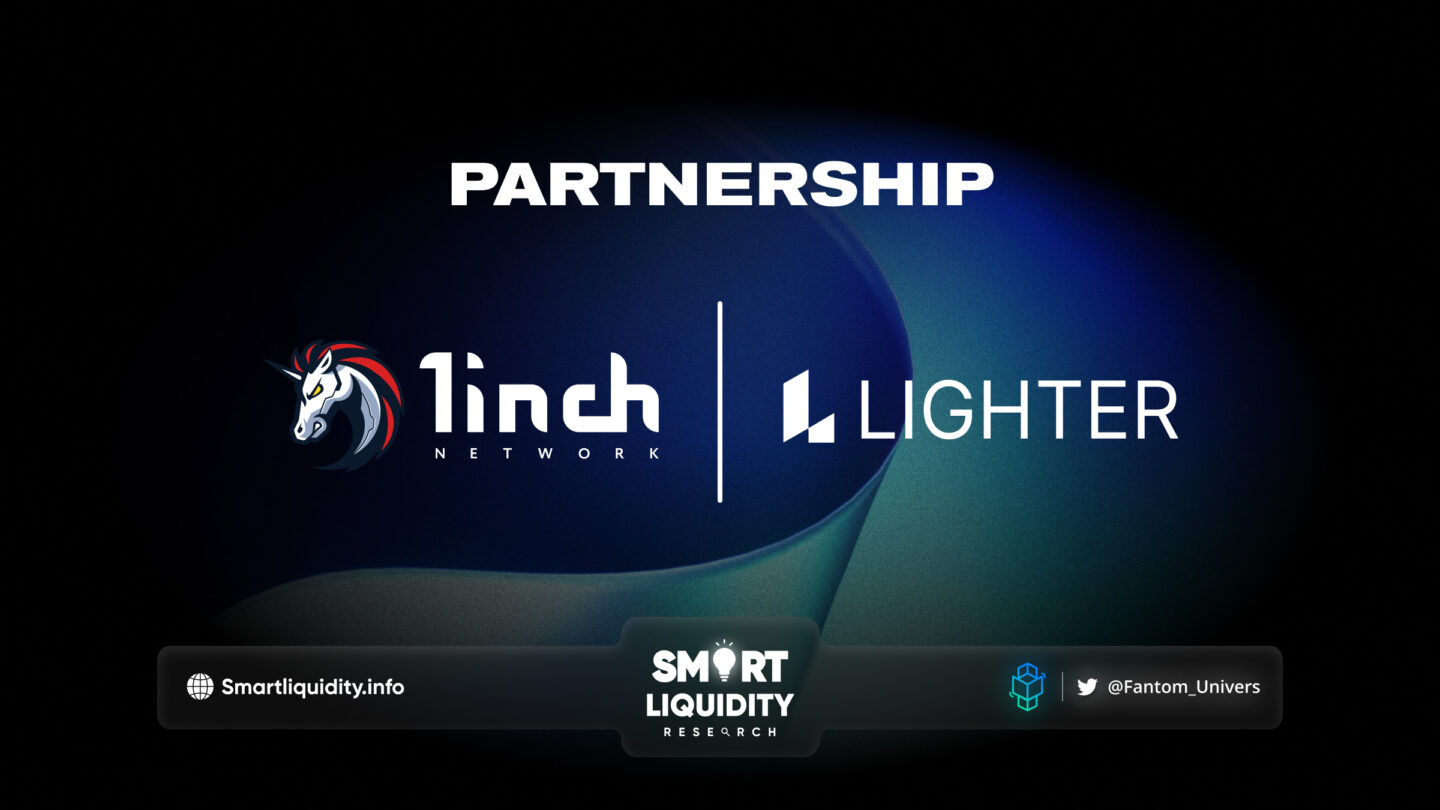 1inch Partnership with Lighter, a platform building a secure, fast, and cheap financial applications, starting with a limit order book exchange that achieves market efficiency and price discovery while being fully decentralized.
With Lighter's order books now comprising 30-50% of 1inch's Arbitrum volume, this collaboration further strengthens their ability to provide market efficiency and optimal price discovery.
Lighter.xyz harnesses a fully on-chain order book to provide users with a transparent and secure trading environment, ensuring gas efficiency and low latency for seamless and cost-effective transactions. With their expertise in achieving outstanding price discovery, reducing slippage and maintaining tighter spreads for popular token pairs like WETH and WBTC, Lighter.xyz effectively lowers trading costs.
With great enthusiasm, Lighter.xyz and 1inch unveiled the expansion of their partnership, fueled by shared ambition to deliver highly competitive pricing for frequently traded pairs on the Arbitrum network.
"Active traders appreciate the advantages of utilizing on-chain order books, which are further amplified when applied in highly liquid markets like WBTC and WETH," said Vladimir Novakovski, CEO of Lighter.xyz.

"Lighter is dedicated to delivering exceptional trade execution while further strengthening our partnership with 1inch," he went on to say. "We eagerly anticipate exploring additional opportunities to support 1inch in maintaining their market-leading aggregation experience."
­
About 1inch Network
The 1inch Network (https://1inch.io/) unites decentralized protocols whose synergy enables the most lucrative, fastest, and protected operations in the DeFi space by offering access to hundreds of liquidity sources across multiple chains. The 1inch Network was launched at the ETHGlobal New York hackathon in May 2019 with the release of its Aggregation Protocol v1. Since then, 1inch Network has developed additional DeFi tools such as the Liquidity Protocol, Limit Order Protocol, P2P transactions, and 1inch Mobile Wallet.
­
About Lighter Protocol
Lighter protocol is a fully decentralized order book spot exchange that operates on the Arbitrum One Layer 2 chain. Lighter is designed to enable permission-less, zero slippage and MEV-protected trades. One of the key features of the Lighter it provides scalability without sacrificing from security. Lighter does not have any taker/maker fees.
­