Uquid Collaboration with EchoDex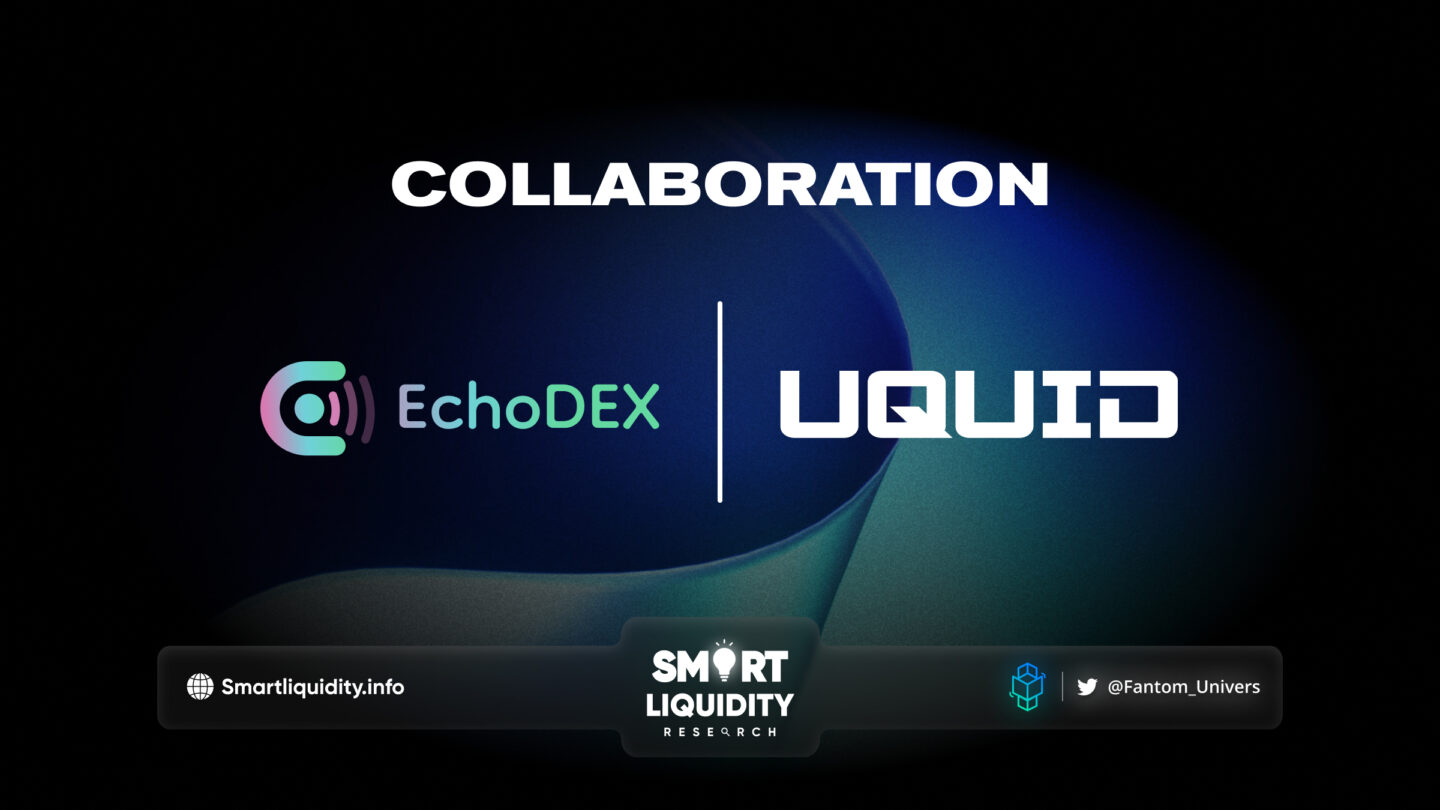 Uquid Collaboration with EchoDex, the first decentralized exchange built on the Linea Consensys network, upcoming listing of the Uquid DApp on the EchoDEX mainnet.
Uquid is a pioneering e-commerce platform that embraces the power of cryptocurrencies to enable secure and borderless transactions. Uquid has been at the forefront of crypto payment solutions, offering a diverse range of products on its platform that accepts payments in digital currencies. With a customer-centric approach, Uquid continues to drive innovation in the e-commerce industry.
In addition, EchoDEX is the first DEX built on Linea, powered by zk-EVM technology. EchoDEX's decentralized exchange ecosystem provides a wide array of services, including aggregated liquidity, liquidity protocols, liquidity providers, farming, staking, and user-centric programs.
The collaboration between Uquid and EchoDEX marks a significant milestone in the advancement of cryptocurrency adoption, as it brings together two industry leaders with a shared vision of creating a more inclusive and accessible financial ecosystem.
­
About Uquid
Uquid pioneers in applying DeFi and Web 3.0 to E-commerce that aims to bring the best Shop to Earn experience. To customers with verified merchants, exclusive deals, cashbacks and Payin3 with Crypto.
Throughout the years, Uquid still keeps its fantastic performance with continuous growth. And the best effort to upgrade their store following the official Roadmap. With the largest selections of over 120 million physical, digital and NFTs products listed and comprehensive shipping services. To over 160 countries around the world, Uquid is confident in serving any demand of customers in the Metaverse.
­