Nabox partners with OGzClub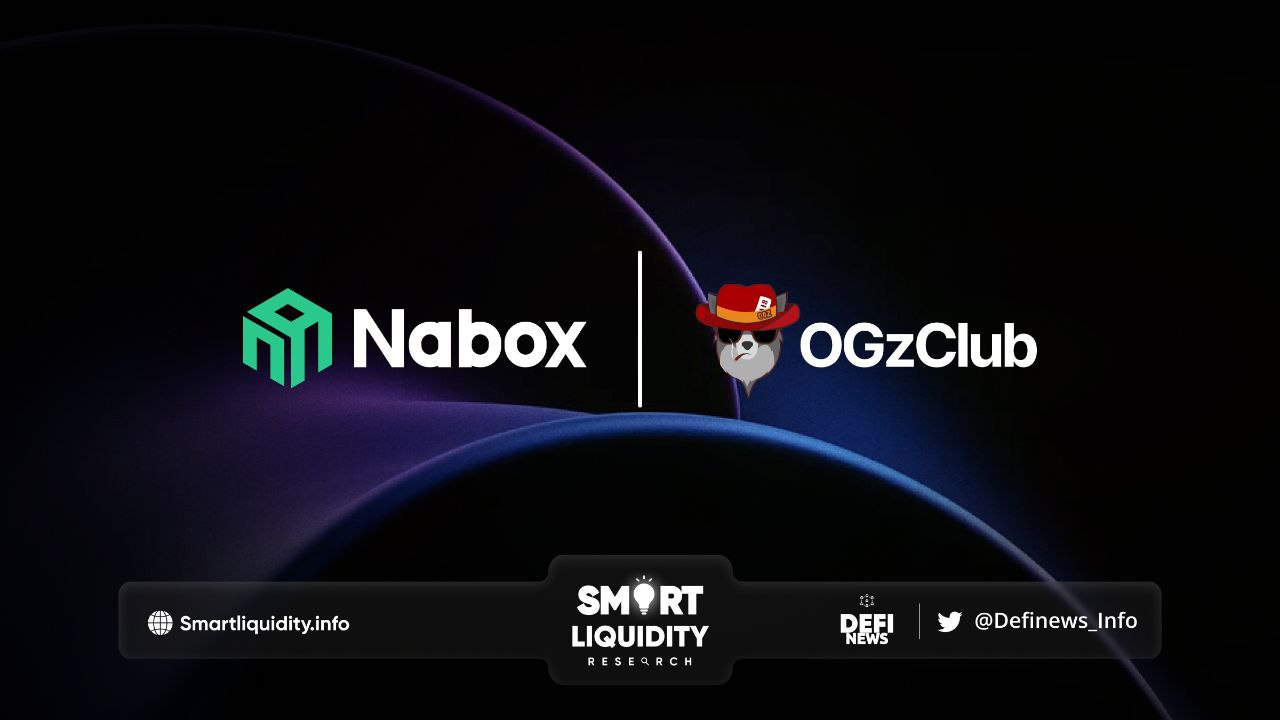 Nabox partners with OGzClub and support OGz to land on multi-chains. With the underlying support from Nerve Network, SwapBox, a product of Nabox, has now officially assisted OGz assets to migrate from Ethereum to BNB Chain. Nabox is thrilled to be a part of the OGz Club ecosystem, providing reliable cross-chain services to users from the OGz Club community.
Here's how to use SwapBox to perform a cross-chain transaction for your OGz assets. SwapBox is compatible with many web3 wallets.
How to Bridge OGz assets on SwapBox
Connet your wallet to SwapBox. You can use MetaMask, Nabox Wallet, Trust Wallet, etc.
Go to the "Swap" function after connecting your wallet.
 Select networks.
A) Select your target network for this transaction. Currently, SwapBox supports OGz on Ethereum and BNB Chain
B) Enter the address you want to receive your OGz tokens
C) Select "Approve"
Confirm the transaction. Congratulations! You should be able to receive your assets on the other side within a few minutes.
One of the unique features of the OGz platform is the referral program, which allows OGz to be part of an ecosystem where a 1% tax provides a sustainable way to get rewarded by referring new users.
The OGz referral program creates an ecosystem where users can earn rewards for referring new members, thanks to a 1% tax system. This sustainable approach ensures that the community can continue to grow and thrive.
Furthermore, OGz goes beyond being a DeFi project inspired by Meme culture. It aims to create an inclusive and equitable financial system. It uses the power of blockchain technology and the creativity of Meme culture. OGz seeks to revolutionize the DeFi landscape, enabling everyone to access a more accessible financial system, regardless of their technical skills or knowledge.
Nabox welcomes the OGz Club community users to try the crossclaim services it offered, and it always thrives to create a better experience for its users!
ABOUT Nabox Wallet
Nabox is a cross-chain DID application built for Web3. With Nabox, you can manage assets across different blockchains for DeFi, GameFi, NFTs, and other use cases. Nabox is your gateway to the multi-chain world.
ABOUT OGz
OGz is the first and only MemeFi project that strives to create a thriving community by incorporating the beloved Meme culture with DeFi. At the core of OGz lies a unique referral program that rewards members who invite new users to join the ecosystem. When a user joins the referral program and completes trades (both for each buy and sale and the lifetime of their wallets), the referring member receives a referral reward in OGz tokens.
RESOURCES