Alchemy Pay partners with Bitmart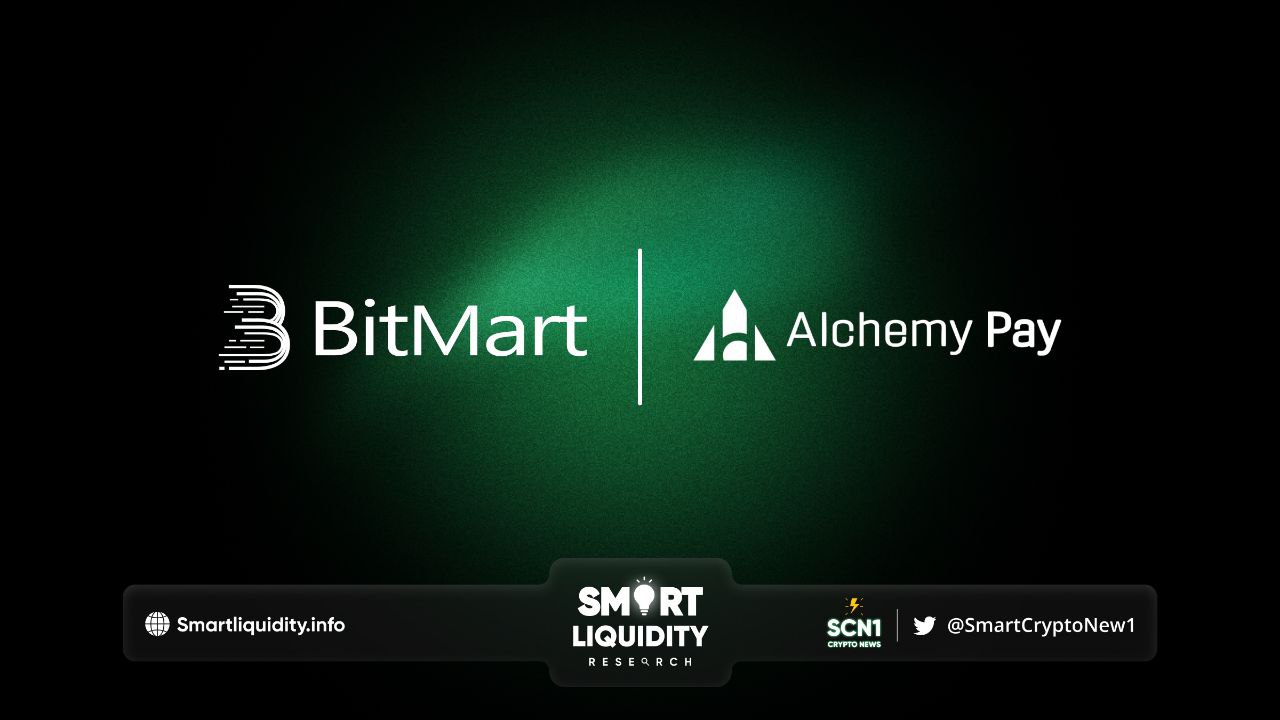 Alchemy Pay partners with Bitmart a premier global digital assets trading platform. This integration simplifies the process of onboarding cryptocurrency for users around the globe by offering support for purchasing crypto through conventional payment methods like Visa and Mastercard. 
Moreover, users can conveniently convert their digital assets into local fiat currency by directly selling them on the platform through Alchemy Pay.
As a specialist in the crypto payments industry, Alchemy Pay has made significant contributions to bridging the gap between cryptocurrencies and mainstream accessibility by facilitating fiat payments for crypto and Web3 services. With a vast network of over 300 fiat payment channels, Alchemy Pay has the capacity to support fiat-crypto purchases in 173 countries, utilizing a wide range of payment methods. The ramps are easily integrated on platforms such as DeFi protocols, NFT marketplaces, and exchanges, and enable direct purchase of crypto via credit and debit cards, mobile wallets, and bank transfers.
BitMart's platform is designed to cater to traders of various skill levels, making it accessible to both beginners and experienced users. Since its establishment in 2017, BitMart has introduced over 1000 trading pairs, achieving an impressive 24-hour spot trading volume that exceeded $7 billion in 2022. The platform's mission revolves around offering straightforward and secure cryptocurrency products and services, with the aim of making cryptocurrency accessible to individuals worldwide.
By leveraging Alchemy Pay's direct-to-customer solution, BitMart facilitates the buying and selling of cryptocurrencies using local currencies, providing a user experience similar to transactions on popular e-commerce platforms like Amazon or eBay. This integration offers users more favorable conversion rates and reduced fees, enhancing the overall convenience of crypto transactions.
ABOUT Bitmart Exchange
BitMart Exchange is a premier global digital assets trading platform. With millions of users worldwide and ranked among the top crypto exchanges on CoinMarketCap, BitMart currently offers 1000+ trading pairs with one of the lowest trading fees in the industry.
FOLLOW Alchemy Pay
RESOURCES