KiloEX Integrates LIFI Widget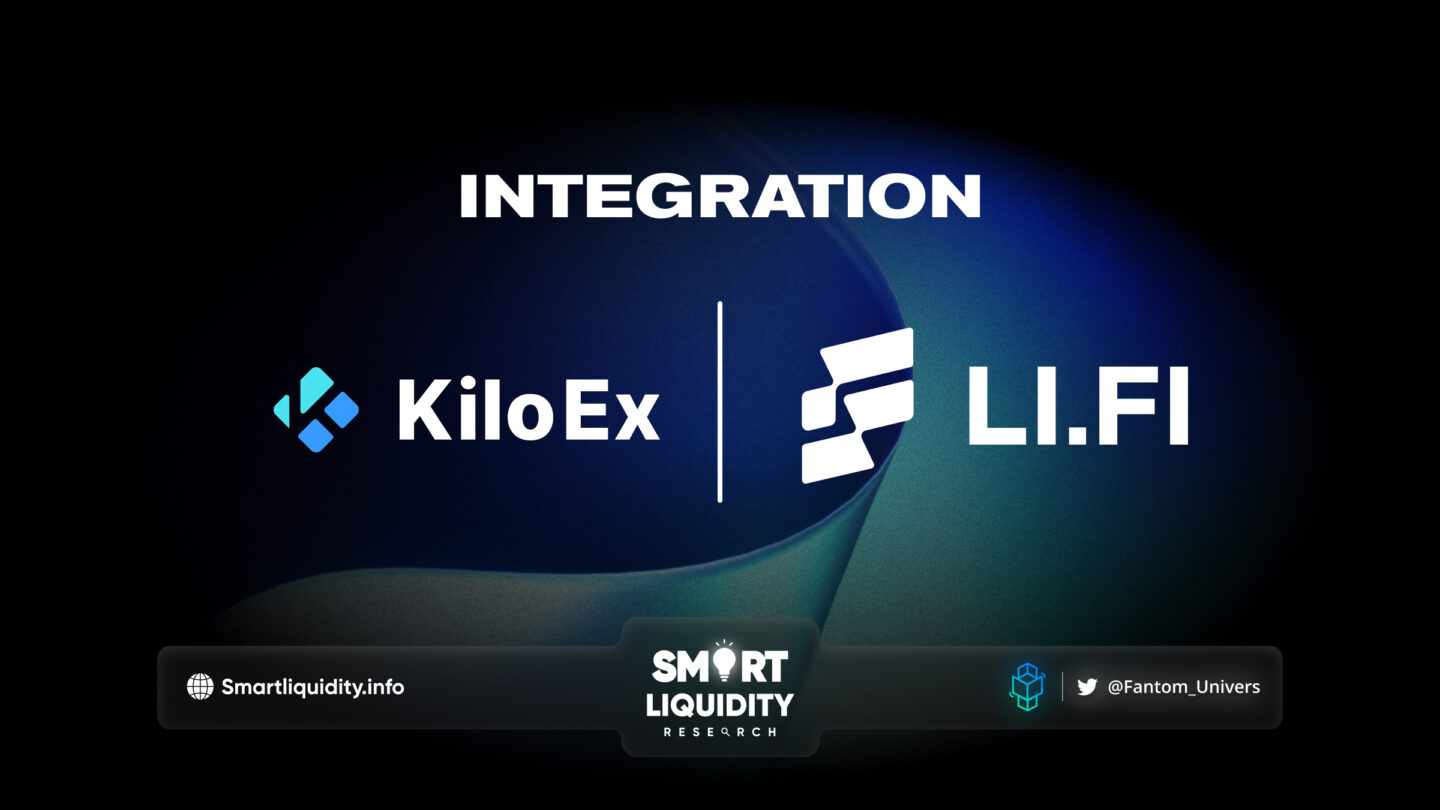 KiloEX Integrates LIFI Widget, users can seamlessly bridge and swap any existing assets from any chain and receive USDT, the collateral needed to place trades directly on Binance Smart Chain without leaving their website.
About The Partnership
KiloEx has embedded the LI.FI widget directly on the KiloEx website. This means users no longer need to leave the platform in order to receive USDT on Binance Smart Chain to start placing trades. Additionally, users can bridge and swap any asset across 7 chains, including Ethereum, BSC, Arbitrum, Polygon, Optimism, Avalanche, and OXK, to explore the cross-chain universe. As KiloEX Integrates LIFI Widget.
­
About KiloEx
Season six finalists of the Most Valuable Builder Accelerator program (MVB) sponsored by Binance Labs, KiloEx is a next-generation perpetual DEX built on Binance Smart Chain that aims to revolutionize the way users trade and manage risk. KiloEx offers users lightning-fast trades, Real-time monitoring of market movements, and a user-friendly trading interface that matches the quality of centralized exchanges (CEXs).
Here are some of the features KiloEx has that make it stand out from other perp exchanges:
High leverage: KiloEx offers up to 100x leverage on trades.
Non-custodial: KiloEx is non-custodial. Users have full custody of their funds.
Copy trading: Users can follow professional traders' strategies.
Referral system: Earn a referral bonus by inviting friends.
Security: KiloEx's smart contracts have been tested and undergone multiple audits from Secure3.
­
About LIFI
The most advanced bridge and DEX aggregator with smart routing capabilities to find the best route to move any asset on any chain, to another asset on another chain. They have added support for 13 bridges across 15+ EVM-compatible chains, along with all DEX aggregators & DEXs on those chains, into a single solution that is available as an SDK, Widget, or API.
­