TaskOn v1.6.5 is now Live!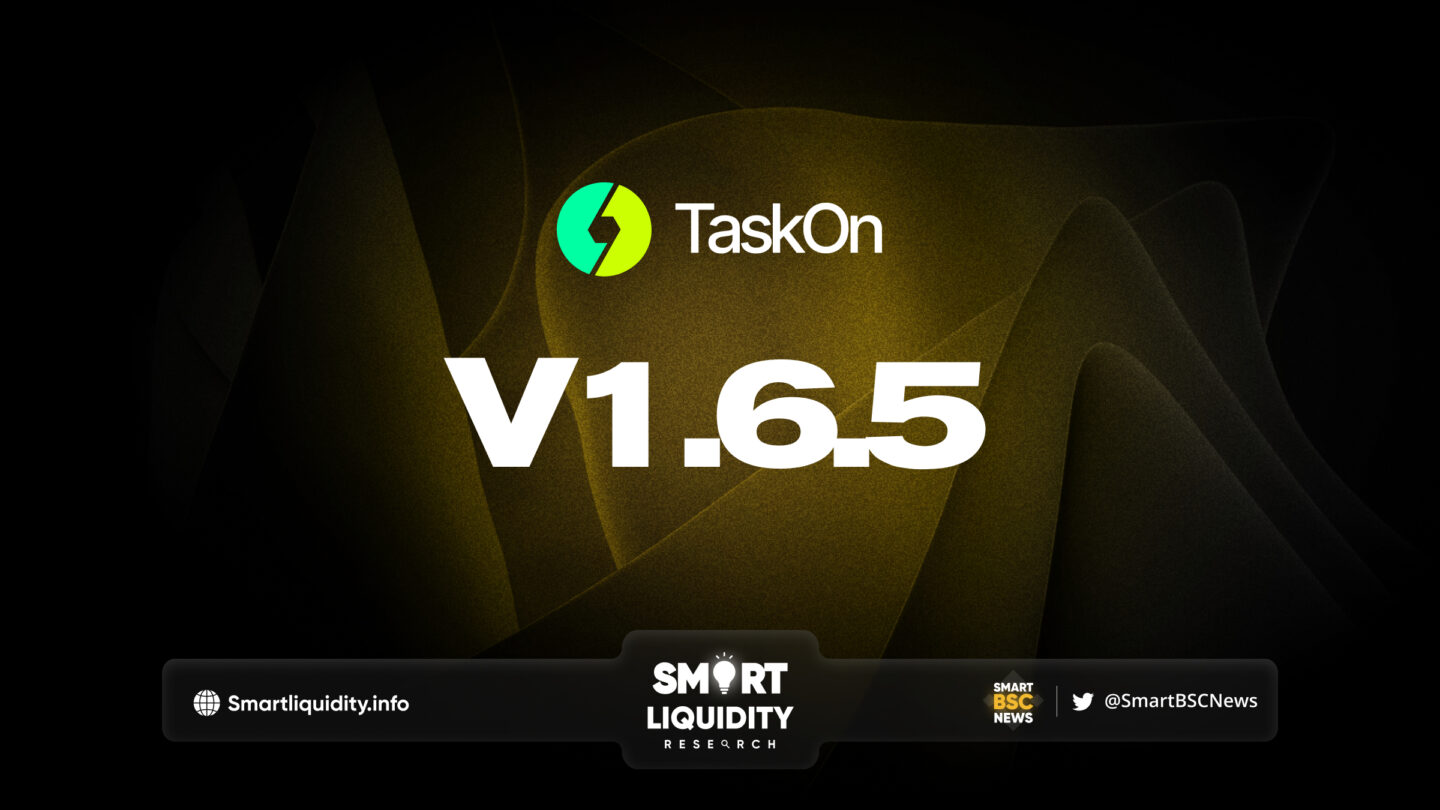 TaskOn v1.6.5 is now Live! A significant upgrade designed to optimize the experience of both project creators and users on their platform.
This version comes equipped with a variety of new blockchain task templates and a completely revamped rewards system. As TaskOn v1.6.5 is now Live!
For Project Creators:
New Onchain Task Templates – Brings forth an assortment of onchain task templates. This feature allows you to efficiently create blockchain tasks tailored to your project's needs, enhancing usage and potentially driving more transactions.

Optimized QT Hashtag Task – Encouraging users to retweet your posts with these hashtags will boost your project's promotional effectiveness and facilitate keyword indexing.

Added Business Collaboration Application Entry – Provides an express entry for business collaboration applications.

New Asset Withdrawal Function 
For Participants:
Introduction of Loyalty NFT System – By completing community tasks and activities, users can earn points. The top 50% of users with the highest points can apply for a Loyalty NFT.

New Ranking System –  This update also brings improvements to our user ranking system. You can improve your ranking by:

Participating in campaigns
Earning EXP
Inviting friends to use TaskOn

New Asset Withdrawal Function – Following a successful campaign, you can now withdraw your crypto assets directly from your asset page.
­
About TaskOn
TaskOn is a Web3 task collaboration platform ideal for marketing and operations. It enables you to easily run campaigns to promote your brand, acquire new real users, grow your community, drive up volume, mint NFTs or manage a whitelist.
­