ThunderCore Partnership with Algebra Protocol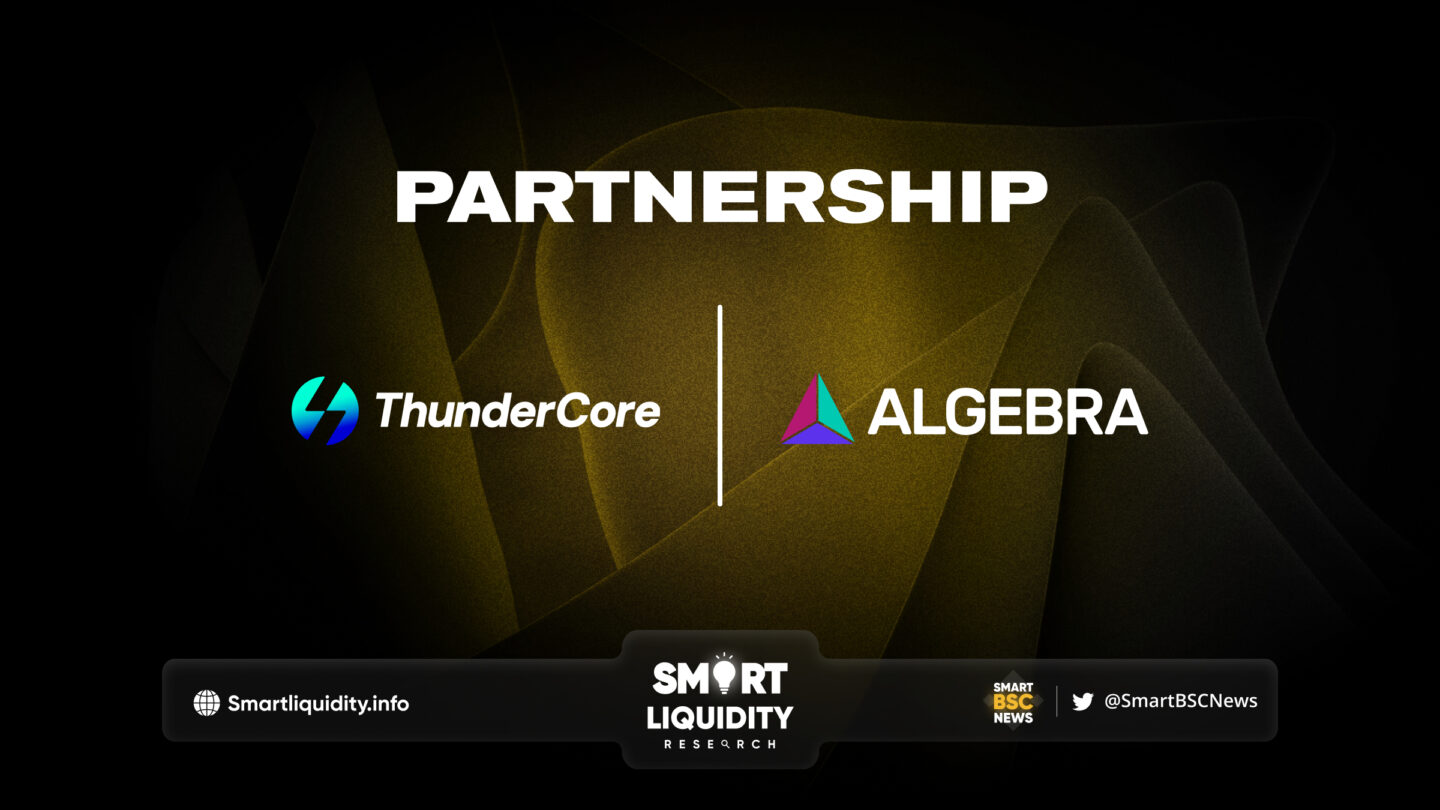 ThunderCore Partnership with Algebra Protocol, a leading DeFi solution provider, to make deploying applications on ThunderCore much easier and efficient. 
The ThunderCore-Algebra Protocol partnership marks an exciting development in the DeFi space, as two innovative blockchain platforms come together to offer new solutions and opportunities for developers and users alike. As ThunderCore announced their Partnership with Algebra Protocol.
Accelerating Dex Developers on ThunderCore with Algebra
Under the partnership, DEX developers can deploy their DEX on the ThunderCore platform using Algebra Finance, which is valued at over 13K USD.
Additionally, they can apply for the 10M developer growth program on ThunderCore, which provides funding of up to $100K+ to accelerate the growth of their DEX. The program is designed to help developers grow their projects on ThunderCore and acquire new users.
Overall, the Partnership offers a range of benefits to DEX developers, including access to innovative solutions, funding opportunities, and a platform for growing their user base.
­
About ThunderCore
ThunderCore is a powerful and ultra-fast Web3 ecosystem and layer-1 chain that delivers elite performance and cost-effective scalability for thousands of crypto projects. Its proof-of-stake (PoS) architecture and strong developer support provide a battle-tested home for the next generation of crypto builders to create in Web3, DeFi, NFTs, GameFi, and the metaverse with endless opportunities.
­
About Algebra Protocol
Algebra Protocol stands as a decentralized exchange (DEX) engine that introduces a multitude of innovative features aimed at enhancing the trading efficiency of DEXs, surpassing traditional platforms like Uniswap V3.
­