NOSEC integrates with LI.FI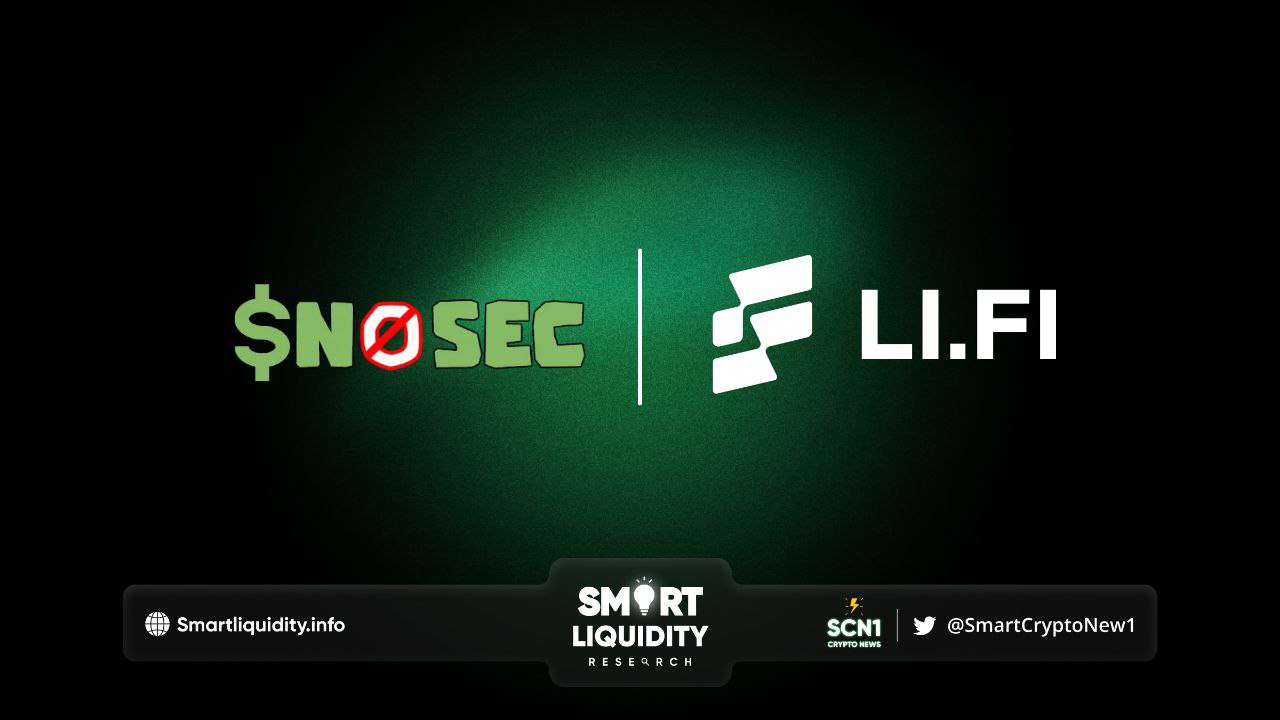 NOSEC integrates with LI.FI. NotASecurity (NOSEC), a cross-chain meme-coin, has integrated LI.FI's widget inside their website. With the integration, users can bridge and swap any token from 17+ chains to receive NOSEC or swap to any other token of their choice.
Not A Security (NOSEC) is a meme coin that exists to prove that digital assets are not all securities but can exist as pure meme coins.
LI.FI is the most advanced bridge and DEX aggregator with smart routing capabilities to find the best route to move any asset on any chain, to another asset on another chain. They have added support for 13 bridges across 15+ EVM-compatible chains, along with all DEX aggregators & DEXs on those chains, into a single solution that is available as an SDK, Widget, or API.
In addition, LI.FI believes Web3 needs to be made available for not only the next million users but for the next million developers to build on it as well. Its SDK is the ultimate cross-chain money lego for dApps to build on top of or plug into themselves.
Integrated multiple fallback bridges + DEXs so that you don't have to
Maintain bridges + DEXs so that you don't have to
Choose the best bridges based on their research
LI.FI x NotASecurity
NotASecurity has embedded the LI.FI widget directly in its platform. This means users can seamlessly move any asset across 17+ chains or swap for NOSEC in just a few clicks. Explore the cross-chain universe across Ethereum, Arbitrum, Polygon, Optimism, and more in just a few clicks.
The Future of $NOSEC
$NOSEC wasn't just any meme coin. It loved to travel around the different blockchains, causing mischief and mayhem wherever it went. Ethereum, Bitcoin, you name it — $NOSEC was there, leaving its mark and making its presence known. It was the cross-chain vagabond of the crypto world, and it reveled in it!
FOLLOW LI.FI
FOLLOW NOSEC
RESOURCES