IOST partners with HAVAH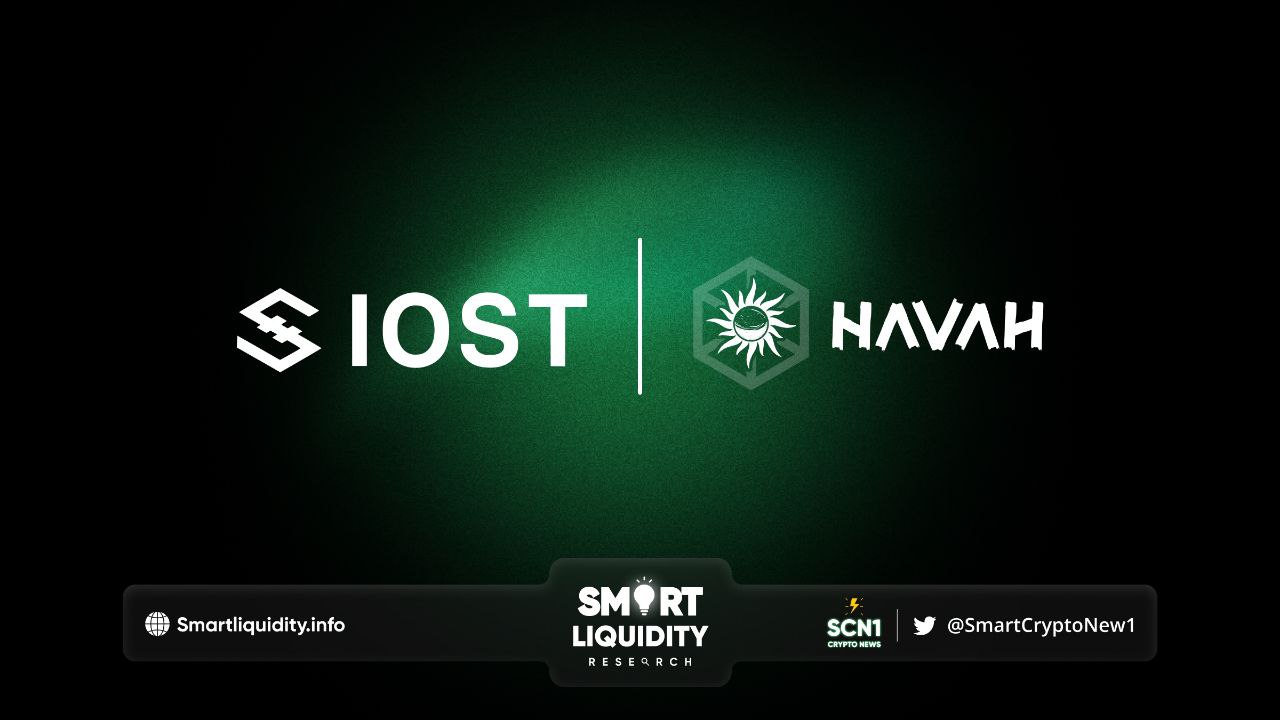 IOST partners with HAVAH and is thrilled to announce its new role as a validator within the esteemed HIIP (HAVAH Interchain Infra Partners) of HAVAH, the Next Generation Interchain Platform.
At HAVAH, users can seamlessly bring their Non-Fungible Tokens (NFTs) from different chains into its ecosystem using the interchain bridge. This integration opens up a world of possibilities for users. Offers a handful of benefits such as showcasing and exploring their NFT collections, leveraging NFTs in DApps, and actively participating in the flourishing HAVAH ecosystem.
With HAVAH's mission of establishing a dynamic playground for NFTs, they are diligently working on key tasks including setting up the mainnet, refining the interchain NFT transmission protocol, and introducing innovative DApps. The future of NFTs in the metaverse is boundless with HAVAH, and they invite you to unleash your NFTs and embrace the infinite possibilities of the Metaverse.
In line with their shared vision for blockchain innovation, IOST and HAVAH have forged a strategic collaboration to drive advancements in various areas. As a new validator for HAVAH, IOST plays a crucial role in ensuring robust block verification and network stability within the HAVAH ecosystem. Additionally, they are committed to fostering technical cooperation between IOST and HAVAH, exchanging cutting-edge technologies with each other, such as BTP, INTP, and POB mechanisms, along with seamless compatibility with EVM for enhanced interoperability and performance.
Together, both companies strive to establish a strong network pipeline across the worldwide WEB3 GameFi region. Actively contributing to the growth and adoption of decentralized applications and services. Their collaboration also places a strong emphasis on community engagement, with dedicated efforts to foster exchanges and interactions within the Korean market (HAVAH) and global regions (IOST), promoting awareness, education, and adoption of their respective platforms.
The IOST team is fully dedicated to advancing a future where digital assets can be freely utilized without network constraints. Through its partnership with HAVAH, IOST are thrilled to unlock new possibilities and drive the evolution of the decentralized ecosystem.
ABOUT HAVAH
HAVAH is a trustless interchain blockchain platform that is transforming the Non-Fungible Token (NFT) ecosystem. Enabling users to bridge their NFTs from different blockchains and use them as in-game collectibles. HAVAH is helping to drive the adoption and use of NFTs across the entire blockchain ecosystem by increasing their functionality and collectability.
ABOUT IOST
IOST is an enterprise-level blockchain application platform backed by prominent global USD investment institutions like Sequoia, Matrix Partners, and ZhenFund. It is designed to serve online service providers.
RESOURCES