ZEETOX and AFKDAO Partnership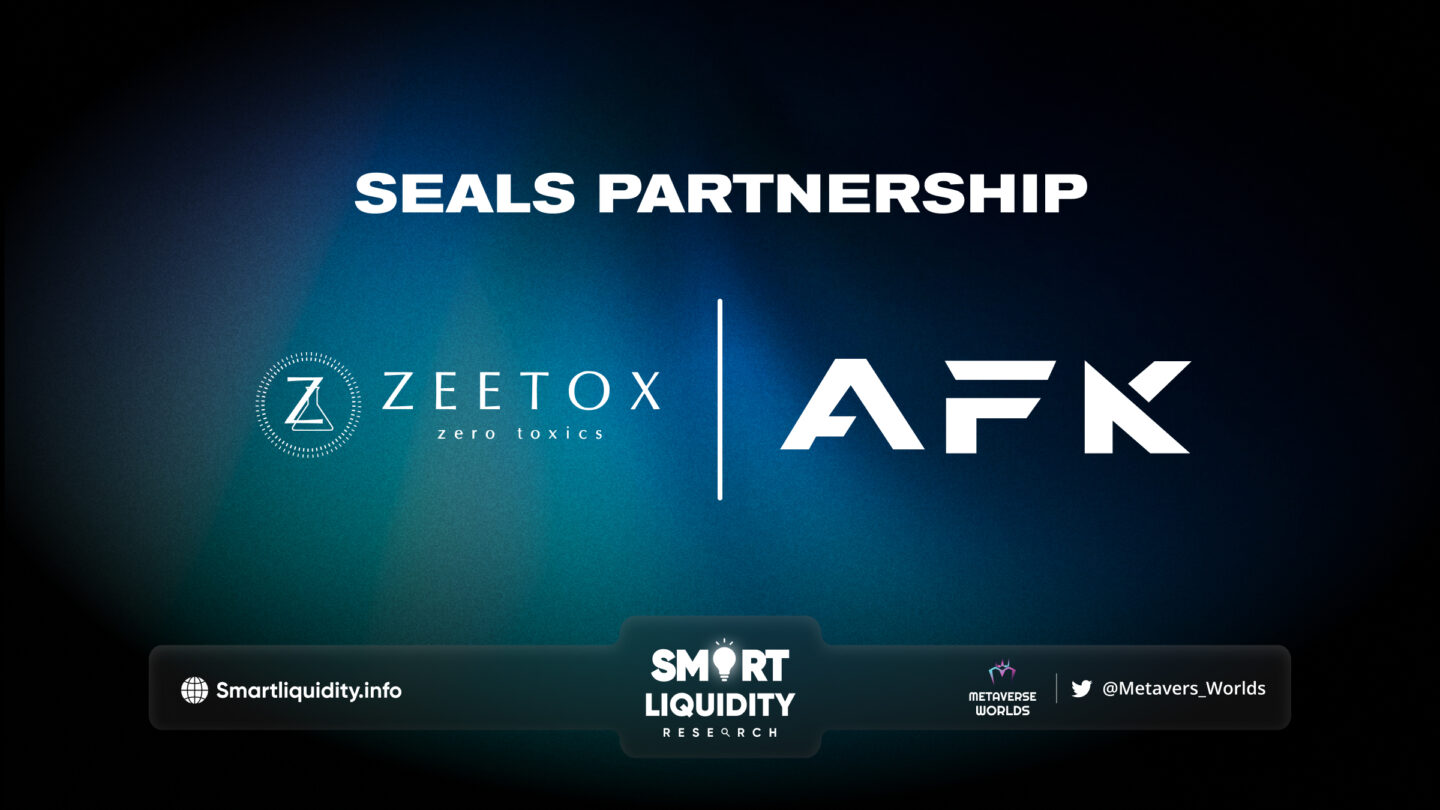 AFKDAO is thrilled to announce its latest partnership with Greengold. This innovative simulation blockchain game embraces the GameFi 2.0 revolution created by ZEETOX.
AFKDAO and GreenGold join forces to revolutionize the gaming industry! Together, they will empower gamers with decentralized scholarships and non-collateral lending pools for NFT assets through AFKDAO's ERC-4610 protocol. This partnership opens doors to limitless possibilities in the gaming realm.
About AFKDAO
AFKDAO is a decentralized NFT liquidity protocol that boosts the buildup of play-to-earn economies. Through its proprietary ERC-4610 standard, AFKDAO enables compatible NFTs to be lent and borrowed in a non-collateral manner providing potential investors with easy gateway access to investment opportunities in gaming and metaverse projects.
Through the DAO governance, the community can decide the portfolio games, admit guilds, and treasury strategies for the best interest of the DAO, creating the strongest and the widest player syndicate in the play-to-earn space.
About ZEETOX
At ZEETOX, they are revolutionizing the Health-Fi industry using the power of blockchain technology. We are building an ecosystem that seamlessly integrates health and technology. As we strive to bridge the gap between health, sustainability, and education, we empower individuals with knowledge, enabling them to make informed choices about their health and well-being.
When Thailand became the first country in Asia to legalize cannabis nationwide, we wasted no time in seizing the opportunity. We acquired a sprawling farm in Chiang Rai, solely dedicated to cannabis cultivation for medical purposes.
Through its platform, they foster a sense of community and promote environmental stewardship, inspiring individuals to prioritize their health while contributing to a healthier planet. This is just the beginning of our transformative journey.
About GreenGold
GREENGOLD is an innovative simulation blockchain game that embraces the GameFi 2.0 revolution, created by ZEETOX. By blending elements from web2, web3, and offline realms, GREENGOLD creates an immersive and boundary-breaking gaming experience. With blockchain technology, GREENGOLD ensures ownership of in-game assets, secure transactions, and a fair economy.
SOURCE: