Sequoia Reduces Crypto Fund Size to $200M from $585M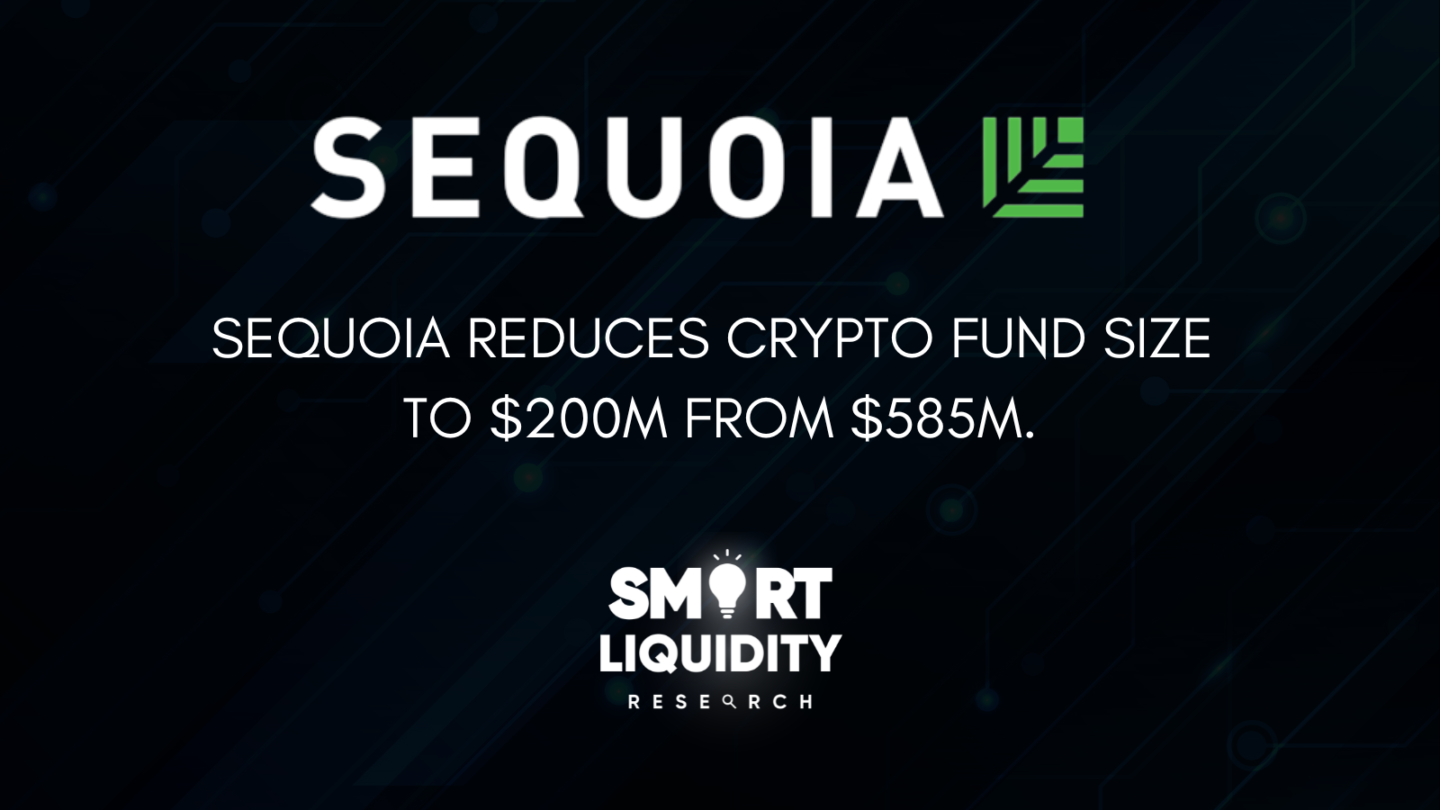 Sequoia Capital, a prominent venture capital firm, has made a significant adjustment to its crypto fund. The firm decided to slash the fund size from $585 million to $200 million, marking a substantial reduction of over 65%.
Sequoia Reduces Crypto Fund Size to $200M from $585M
The decision comes amidst the ever-evolving landscape of the cryptocurrency market and reflects the shifting sentiment and risk assessment within the industry. Sequoia Capital's move demonstrates its cautious approach and strategic realignment in response to the current market conditions.
The original crypto fund, initially valued at $585 million, was established to invest in various cryptocurrency projects, blockchain startups, and related ventures. However, with the market experiencing heightened volatility and regulatory uncertainties, Sequoia Capital chose to recalibrate the fund to mitigate potential risks and safeguard investor interests.
Industry experts speculate that this reduction might be a proactive measure to navigate the challenges associated with the crypto space, including regulatory changes, market fluctuations, and other unforeseen factors. By scaling down the fund, Sequoia Capital aims to exercise prudence and ensure a prudent allocation of resources in the dynamic and unpredictable crypto market.
Despite the reduction in fund size, Sequoia Capital remains committed to the crypto sector. The venture capital firm is likely to continue seeking opportunities in blockchain technology and digital assets, albeit with a revised investment approach and focus.
The move by a prominent player like Sequoia Capital also underscores the significance of sound risk management practices and due diligence within the cryptocurrency investment landscape. As the industry matures, investors and institutions alike are carefully evaluating their strategies and adapting to the changing environment to position themselves for long-term success.
While the decision to reduce the crypto fund size signals a cautious outlook, it also highlights the potential for a more measured and sustainable growth trajectory for the crypto market. As regulatory clarity improves and market conditions stabilize, investor confidence may strengthen, encouraging renewed interest and capital inflows into the sector.
As the crypto market continues to evolve, market participants will closely observe the strategies adopted by major investment firms like Sequoia Capital. The recalibration of their crypto fund size serves as a noteworthy development, shaping the narrative for the future of cryptocurrency investments and further establishing the sector's maturity in the global financial landscape.