Core Staking Delegating on Avalanche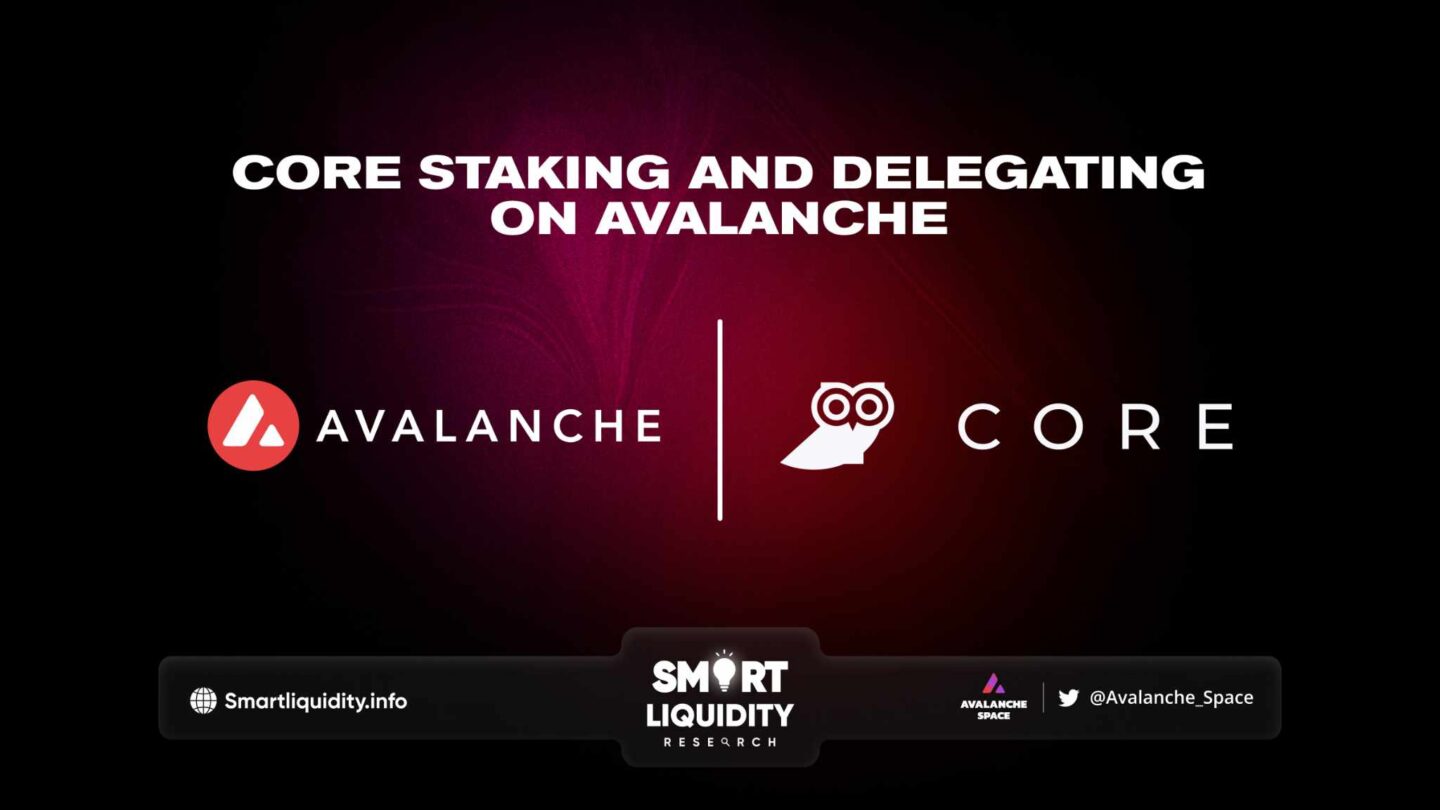 Core Staking Delegating on Avalanche, validators can now seamlessly customize their staking via Core's web portfolio.
Delegators have a more accessible and affordable way to participate in receiving staking rewards. Core users can now easily stake and delegate, aided by a step-by-step walkthrough, custom settings, and nuanced performance tracking. Core Staking Delegating on Avalanche
Stake functionality will be made available for Core mobile app users in the near future. Stake makes blockchain staking as easy as using a Web2 app, empowering a wider range of users to tactically engage with and help secure the Avalanche network.
Validate
Validators have the ability to monitor and adjust their staking activities using the Core web app, thanks to Core Stake. Stake provides customizable settings that can be tailored to meet the specific staking objectives of each validator. Validators have the ability to customize their delegation fees and staking durations. Additionally, they can access features such as estimated rewards and various other functionalities. Core does not hold assets or impose any fees, allowing validators to maintain complete control over their AVAX at all times.
Delegate
With the new Stake feature on Core, anyone can easily delegate. It has an interface designed for novice users (for instance, transfers from C-Chain to P-Chain happen in the background). Users choose from among an open market of validators, comparing data on estimated rewards, capacity, number of other delegators, and so on. They can then delegate their AVAX without leaving the Core app and receiving rewards. Stake is available on the web app starting today and coming to Android and iOS mobile apps soon.
Though the road to staking has never been simpler, Core has resources to guide users unfamiliar with participating in a blockchain network on this level. The seamless flow guides validators and delegators through each and every step, helping answer questions along the way.
The majority of AVAX's supply is staked, securing the Avalanche Network and generating rewards for validators and delegators. Core users are invited to try Stake, quickly and easily stake their AVAX with near-absolute control, and start receiving rewards today via core.app/stake.
About Ava Labs 
Ava Labs makes it simple to launch decentralized applications on Avalanche, the fastest smart contracts platform in the blockchain industry. Empowering people to easily and freely digitize all the world's assets on one open, programmable blockchain platform.
About Core
Core is your free, all-in-one Web3 command center for Avalanche dApps, NFTs, bridges, Subnets, L2s, and more. Core supports Avalanche, Bitcoin, Ethereum, and all EVM-compatible blockchains.