KEKKAI Partners with Conflux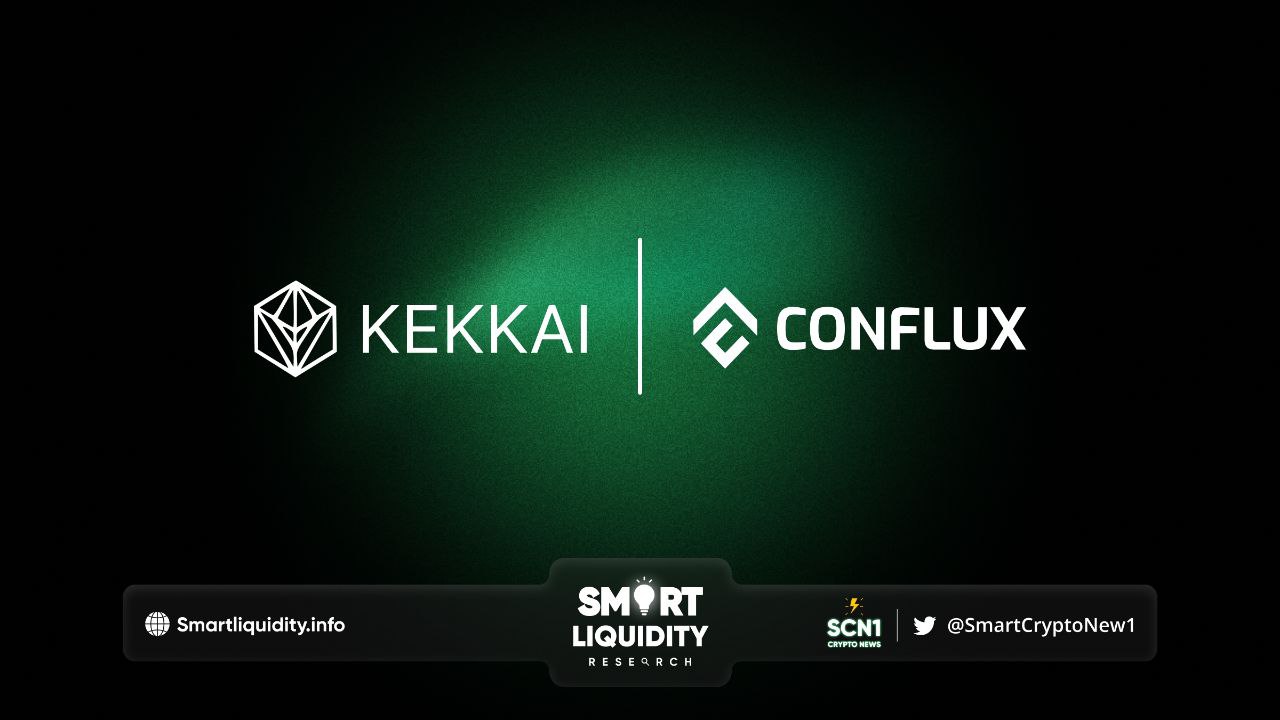 KEKKAI partners with Conflux Network. KEKKAI became the first Japanese Web3 Security Company to join the ecosystem of L1 blockchain Conflux.
The collaboration between KEKKAI and Conflux aims to cultivate a secure Web3 environment on the Conflux network. By enhancing coordination and implementing comprehensive security programs, they strive to strengthen overall ecosystem security.
KEKKAI is a free anti-scam tool designed for Web3 users. Its mission is to create a "safe and secure Web3 for everyone."
In the realm of Web3, which includes NFTs and metaverses, fraud and theft have emerged as major concerns. In 2022, the industry suffered approximately $3.8 billion in damages, a 289% increase compared to the previous year. Addressing this issue is crucial for the future growth of the market.
The KEKKAI Ecosystem
Introducing KEKKAI, a free browser extension specifically designed to prevent damages of this nature. Before executing any transactions, KEKKAI simulates the transactions within its system and provides clear results. Countless fraud cases arise when users unknowingly engage in fraudulent transactions themselves. To tackle this issue, KEKKAI warns users whenever dangerous operations or contracts are detected, effectively preventing potential scams.
Benefit of KEKKAI
Enjoy Web3 with peace.
Emphasis on even tiny user experience
All wallet supported.
Multichain supported.
Trusted by partners.
KEKKAI can detect complex smart contracts and potential issues prior to trade execution, allowing KEKKAI to display expected trade outcomes before finalizing the trade. Assuming that you know the details of the transaction, you can carry it out with peace of mind
Conflux Network
Conflux is a permissionless Layer 1 blockchain connecting decentralized economies across borders and protocols.
Recently migrated to hybrid PoW/PoS consensus, Conflux provides a fast, secure, and scalable blockchain environment with zero congestion, low fees, and improved network security.
As the only regulatory-compliant public blockchain in China, Conflux provides a unique advantage for projects building and expanding into Asia. Conflux has collaborated with global brands and government entities in the region on blockchain and metaverse initiatives, including the city of Shanghai, McDonald's China, and Oreo.
FOLLOW Conflux Network
FOLLOW KEKKAI
RESOURCES