Metacade and Metafuse Partnership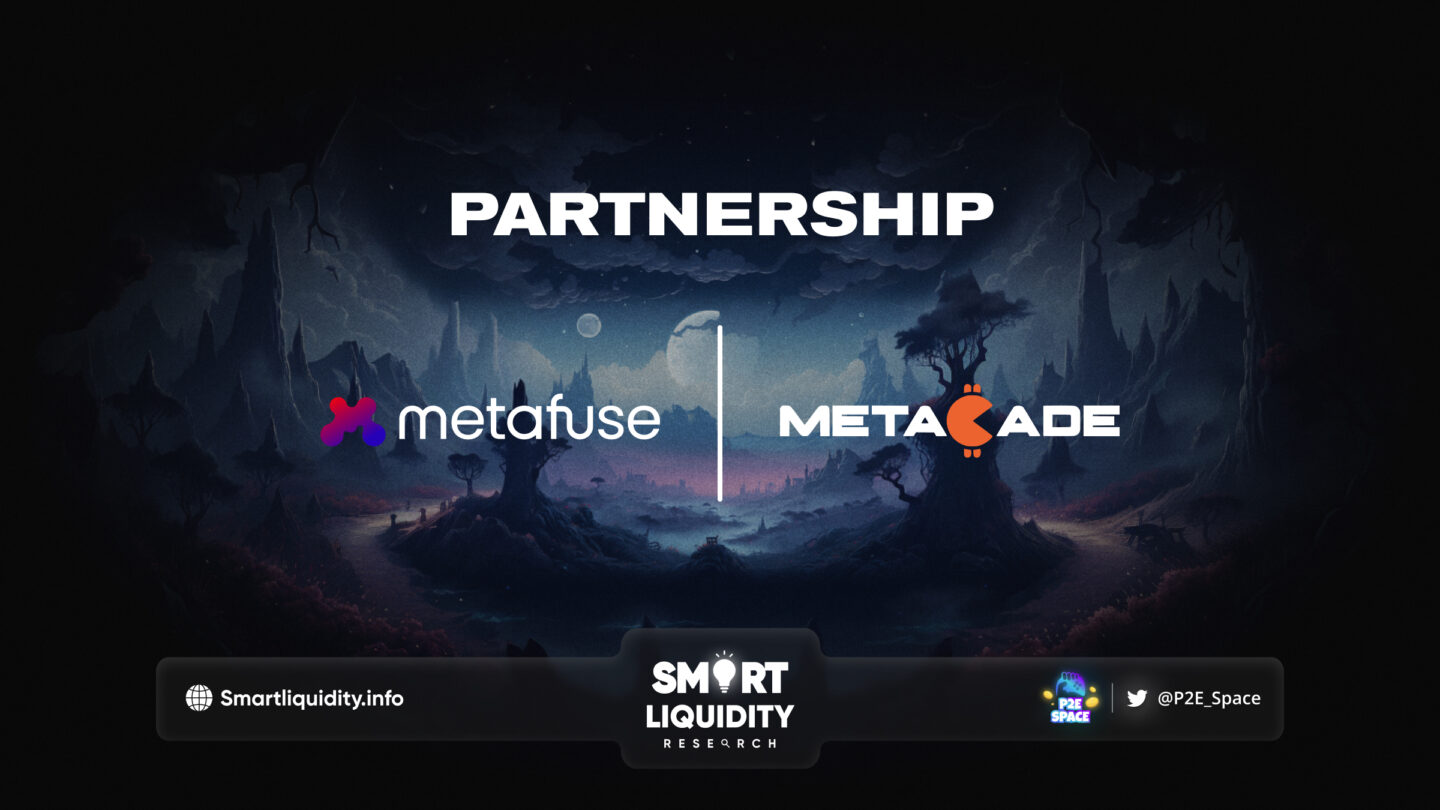 Metacade, a leading gaming platform, has announced its strategic partnership with Metafuse by Somnio.io, to bring a brand-new experience to digital passes.
The partnership allows Metacade to harness the unique intellectual property the Metafuse product holds which has been developed tirelessly over recent months. Both businesses will make their mark in the blockchain and gaming space so what better way than to do it together?
"We are excited to partner with Metafuse to bring our user experience vision to life," said Metacade CEO, Russell Bennett. "Metafuse has not only the expertise and experience to help us build this unique experience but our choice of user case has given them a unique challenge which has been welcomed with open arms.
Together, we are going to create a number of innovative user experiences that will revolutionize the way people access platforms, play games, and consistently watch their digital pass evolve and increase in value over time. That's all we can say for now"
The partnership will focus on three key areas:
Digital Passes: Metacade and Metafuse will work together to develop a set of digital passes. That evolve in real-time and become invaluable in their own right.
Community Projects: Metacade will utilize the Metafuse technology on the platform to allow the community to create their own digital asset projects for collections, games, and much more.
Marketplace: Metacade wants its large community to not only create digital assets. But trade and build upon its collections within the platform.
The partnership is expected to be a significant step forward in the development of opening Metacade to the mainstream gaming communities.
About Metacade
Metacade is the ultimate Web3 community hub where gamers and blockchain fanatics get to network and collaborate. It is the one-stop destination for all Metaverse enthusiasts to access info about P2E games and the opportunities they desire in the Web3 world.
About Metafuse
Metafuse harnessing the power of dynamic digital assets, your toolbox for digital storytelling.
SOURCE: MEDIUM