Balancer integrates with Chainlink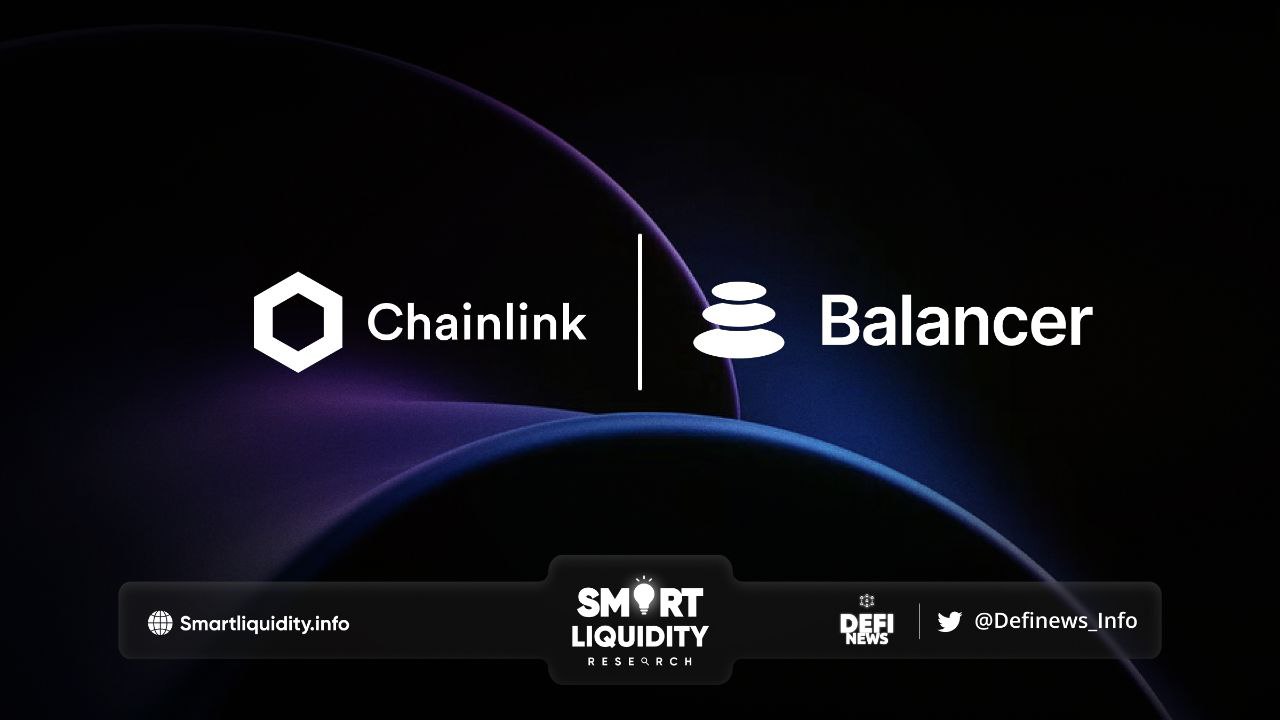 Balancer integrates with  Chainlink Price Feeds on Arbitrum mainnet. By combining the industry-leading Web3 services platform, Balancer can now access high-quality, tamper-proof price feeds needed to help secure pricing for multiple staked ETH tokens. 
Specifically, Chainlink Price Feeds help provide robust price data for wstETH, rETH, and cbETH — a necessary component for building a composable stable pool purpose-built for large volume trades of staked ETH tokens.
Balancer initial integration involves the use of the following Chainlink Price Feeds: 
wstETH/ETH
rETH/ETH
cbETH/ETH
Balancer chose Chainlink as its go-to Oracle solution because its infrastructure is seamless to integrate and time-tested in production. Chainlink already helps secure leading DeFi protocols responsible for tens of billions of dollars in smart contract value, maintaining robust security and high availability even amidst unexpected events, such as exchange downtime, flash crashes, and data manipulation attacks via flash loans.
"As staking continues to garner adoption, it has become crucial for DeFi protocols like Balancer to secure their protocols with the right oracle solution. We're very excited to support Balancer's LST composable stable pools, which are pioneering the financial rails needed for mass LST adoption, with this integration." — Chainlink
Natively, tokens staked in Ethereum are locked and cannot be traded or used as collateral. The introduction of liquid staking tokens (LSTs) unlocks the inherent value that these tokens hold, enabling them to be traded and used as collateral in DeFi protocols. This is a key factor for composability, adoption, and liquidity — and with $20B+ in total value locked (TVL) to date in liquid staking protocols, LSTs represent an exciting development for Ethereum's DeFi ecosystem.
In this emerging paradigm shift to LSTs, Balancer's LST composable stable pool (containing a mixed pool of wstETH, rETH, and cbETH) is a key facilitator. From a user's perspective, the pool helps provide highly efficient stableswap liquidity that meticulously maintains concentration around the peg to minimize arbitrage opportunities and slippage. This is particularly important for large-volume trades.
Balancer also uniquely incentivizes liquidity through this design by redirecting a portion of the LST yield as voting incentives for the same pool. This model leverages voting markets to unlock a self-sustaining, circular flywheel in which the pool sustains its own incentive program.
Follow Balancer
Follow Chainlink
RESOURCES