Nerve Network integrates with Ethereum Classic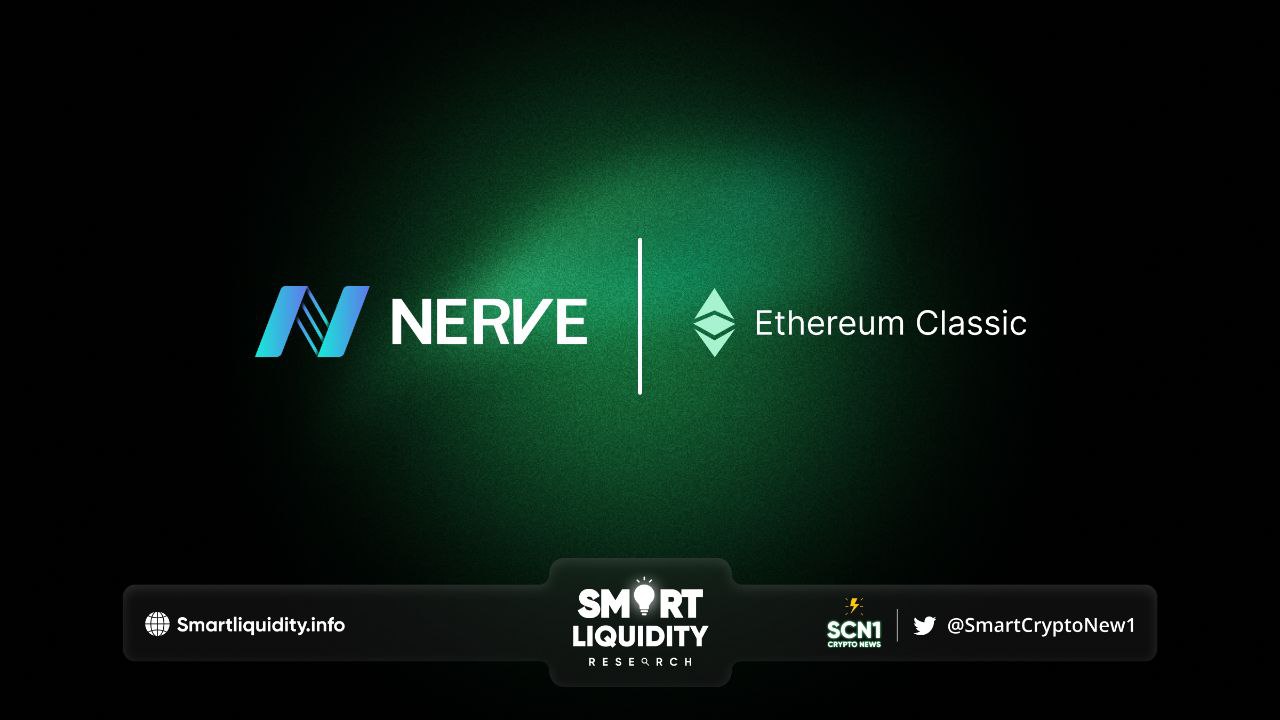 Nerve Network integrates with Ethereum Classic. Nerve Network will provide cross-chain support for the projects on the Ethereum Classic blockchain to interact with other blockchains. And the Nerve team, are committed to bringing more blockchain projects on Ethereum Classic in the future.
The platform added the Ethereum Classic cross-chain module to the Nerve Network. The Nerve decentralized cross-chain smart contract is deployed in Ethereum Classic. They also have supported the following dApp for the Ethereum Classic ecosystem, which are: NerveBridge, NerveSwap, and NerveFarm.
Nerve Network aims to connect all isolated blockchains and establish a cross-chain asset exchange network. Provides all necessary underlying support for the DeFi ecosystem. Let every digital asset holder experience a truly safe, free, and transparent DeFi service.
Ethereum Classic is a Hard Fork of Ethereum. A type of Hard Fork that Ethereum Classic will never implement is like The DAO Fork, which does not address a defect in or enhancement of the protocol itself, but instead overrides Code is Law by modifying Smart Contracts in the application layer.
The Ethereum Classic strategically maintains maximal compatibility with upstream Ethereum's EVM, which means contracts deployed to ETH can also be deployed to ETC, and Ethereum Classic inherits many valuable innovations born through research on Ethereum.
TRIVIA BITS ABOUT ETHEREUM CLASSIC
Ethereum Classic, despite having no central organizing committee, has managed to attract many kinds of participants at various points in time who have come and gone, and all contributed and shaped it in their way. ETC's greatest strength lies in its philosophy and principles, which can be spread even without billions of dollars of marketing because their value is self-evident, and bright minds gravitate toward them.
As the good word of Ethereum Classic is spread, and people get deeper into understanding the true value of blockchains, ETC is going to keep delivering on the Original Ethereum Vision of "Build Unstoppable Applications" and will become quietly, steadily but inevitably more useful and valuable, without a central budget in sight.
FOLLOW NERVE NETWORK
FOLLOW ETHEREUM CLASSIC
Website | Twitter
RESOURCES