Ponta Loyalty Reward Subnet on Avalanche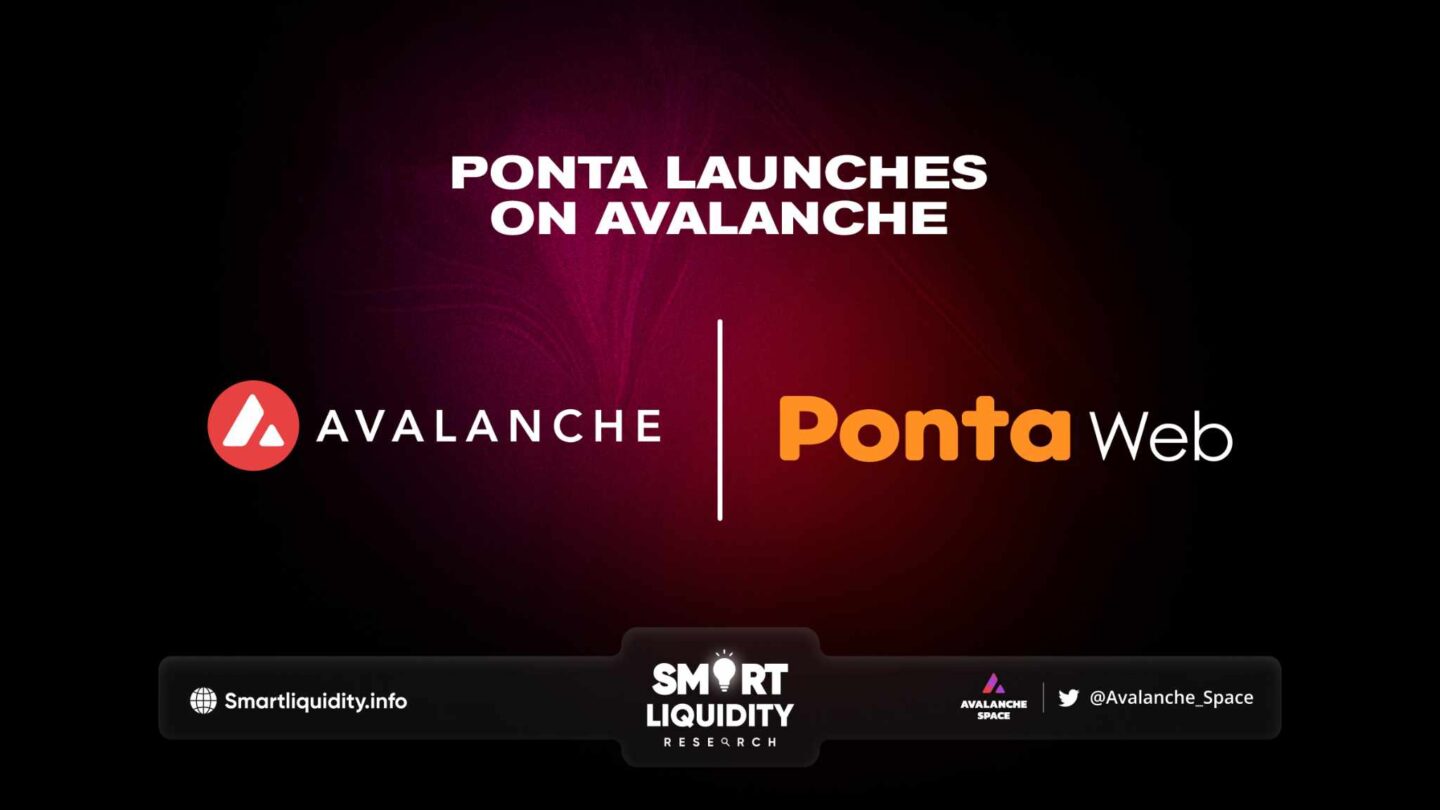 Ponta Loyalty Reward Subnet on Avalanche, Loyalty Marketing and PlayThink popular loyalty rewards program, "Ponta", on chain by the end of 2023 using Avalanche's novel Subnet infrastructure.
A loyalty marketing and PlayThink  A new Web3 ecosystem for over 100 million existing user accounts in Japan Ponta launches the loyalty rewards Subnet.
PlayThink and Loyalty Marketing selected Avalanche and its Subnet infrastructure as they valued having EVM (Ethereum Virtual Machine) smart contract compatibility and being able to take advantage of Avalanche's very quick time-to-finality. The tremendous degree of customization offered by subnets enables Playthink and Loyalty Marketing to create a high-speed blockchain that is specifically tailored to the needs of hundreds of millions of users and a variety of services.
"The need for a world-class smart contracts platform was the deciding factor in our decision to use Avalanche for the deployment of our large-scale, multifunctional Web3 service," said Tsuyoshi Hasegawa, Chief Executive Officer, Loyalty Marketing. "We also expect that Ava Labs' advanced technology and know-how will enable Loyalty Marketing and Playthink to deliver great new Web3 services in the future."

"We thought Avalanche was the best solution in terms of both scalability and reliability for our efforts to reach a user base of over 100 million, which is unprecedented in the Web3 world," said Junji Oshita, Chief Executive Officer, Playthink. "The AvaLabs AvaCloud service for enterprise companies was also a deciding factor in our decision to adopt Avalanche."
Users of the PlayThink and Loyalty Marketing Subnet can expect to experience near-instant finality and operate within an isolated infrastructure environment when building on Avalanche. This ensures that they can consistently deliver services without concerns about other applications consuming shared resources.
"PlayThink and Loyalty Marketing have a clear plan for using blockchain to not only enhance existing services for users, but explore entirely new programs that are only possible with Web3 technology at their core," said John Nahas, Vice President of Business Development at Ava Labs. "I'm proud to welcome them to the Avalanche community, and expand the impact Avalanche is having in Japan."
The new Subnet plans to deliver a seamless on-boarding experience suitable for mass adoption. Users do not have to acquire digital assets to participate in the expanded rewards experience built around NFT-based games, offers, and collectibles
PlayThink and Loyalty Marketing will validate the Ponta Subnet consortium launch. Ava Labs will launch the Subnet through its AvaCloud services division, a managed blockchain service that enables teams to build, deploy, and scale decentralized networks for various use cases.
About Loyalty Marketing, Inc.
Loyalty Marketing, Inc. operates the multi-partner point program "Ponta" and provides marketing services to over 100 million members. Under the corporate philosophy of "contributing to developing a lean consumer society," the company elicits information of real value from vast amounts of data, and provides marketing support aimed at creating a more efficient consumer society.
About Playthink, Inc.
Playthink, Inc. is a startup focused on social implementations of Web3 and blockchain technology, including customized NFT wallets and distribution tools, as well as unique proprietary blockchains.
About Avalanche
Avalanche is a smart contracts platform that scales infinitely and regularly finalizes transactions in less than one second. Its novel consensus protocol, Subnet infrastructure, and HyperSDK toolkit enable Web3 developers to easily launch powerful, custom blockchain solutions. Build anything you want, any way you want, on the eco-friendly blockchain designed for Web3 devs.