Horiza, cutting-edge DEX platform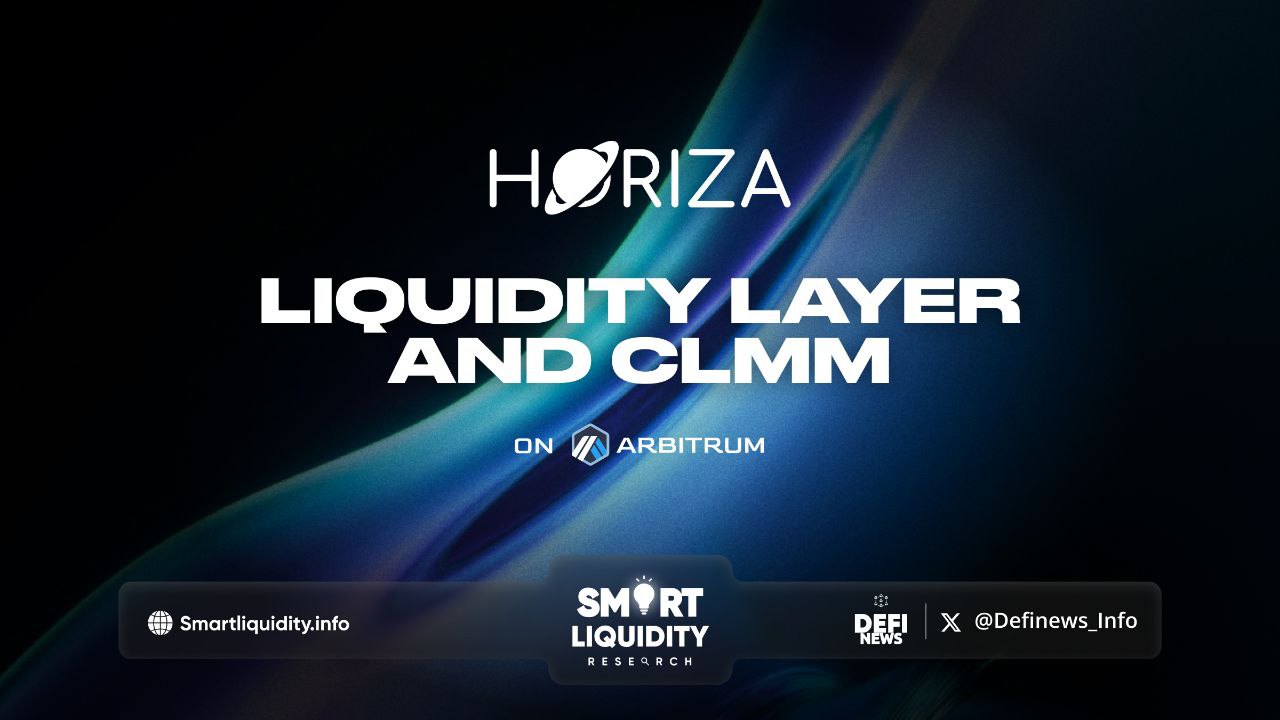 Horiza is a cutting-edge DEX platform built on Arbitrum Chain.  Horiza is a groundbreaking decentralized exchange (DEX) protocol operating on the Base blockchain. It combines the strengths of concentrated liquidity market makers (CLMM) algorithms and active position management introduced by Uniswap v3.
With the ve(3,3) design to align stakeholders' incentives, as pioneered by Solidly. With its unique approach, Horiza aims to provide deep liquidity on the Base blockchain and create a decentralized market for token emissions.
Generally, most AMMs face two sets of challenges:
Technical challenges include improving liquidity deployment efficiency, reducing slippage and impermanent loss, and incentivizing fee-generating pairs.
Mechanism design limitations are chiefly the fact that most protocols tend to focus almost exclusively on incentivizing liquidity provision and not fee generation. Moreover, token holders don't have a true value outside of governance. A more effective path forward, however, may be to align emissions to incentives.
Horiza sets itself apart by tackling both simultaneously, implementing the ve(3,3) model first introduced by Solidly and combining it with the concentrated liquidity of Uniswap V3, thus taking the best of capital efficiency and incentive structures.
In short, Horiza's distinguishing features are:
Concentrated liquidity by Uniswap v3.
Active (automatic) position management.
A custom-built ve(3,3) mechanism.
Horiza for Traders
Trade effortlessly, benefiting from reduced slippage and minimal price impact. Our decentralized exchange is the smart choice for traders seeking the best opportunities without letting slippage "rekt" their trades.
Horiza for liquidity providers:
Maximize your returns with Horiza's features, including reduced impermanent loss risk, enhanced capital efficiency, and auto-rebalancing.
Concentrated liquidity minimizes risk.
Allocate assets for increased returns.
Auto-rebalancing optimizes asset allocation within the liquidity pool for consistent returns.
Horiza's cutting-edge DeFi solution is specifically designed for protocols that face challenges in sourcing and maintaining liquidity. The integration of automatic liquidity rebalancing ensures optimal asset distribution, mitigates risks, and maximizes returns, thereby freeing protocols from the need to constantly adjust positions.
The ve-tokenomics framework introduces a distinctive reward structure that attracts liquidity providers, while the concentrated liquidity model guarantees deep liquidity with minimal slippage. This makes its platform an ideal choice for protocols seeking stability, and growth, and for liquidity providers searching for hassle-free ways to earn substantial yields.
FOLLOW HORIZA
Website | X | Discord | GitHub