LasMeta's partnership with Trantor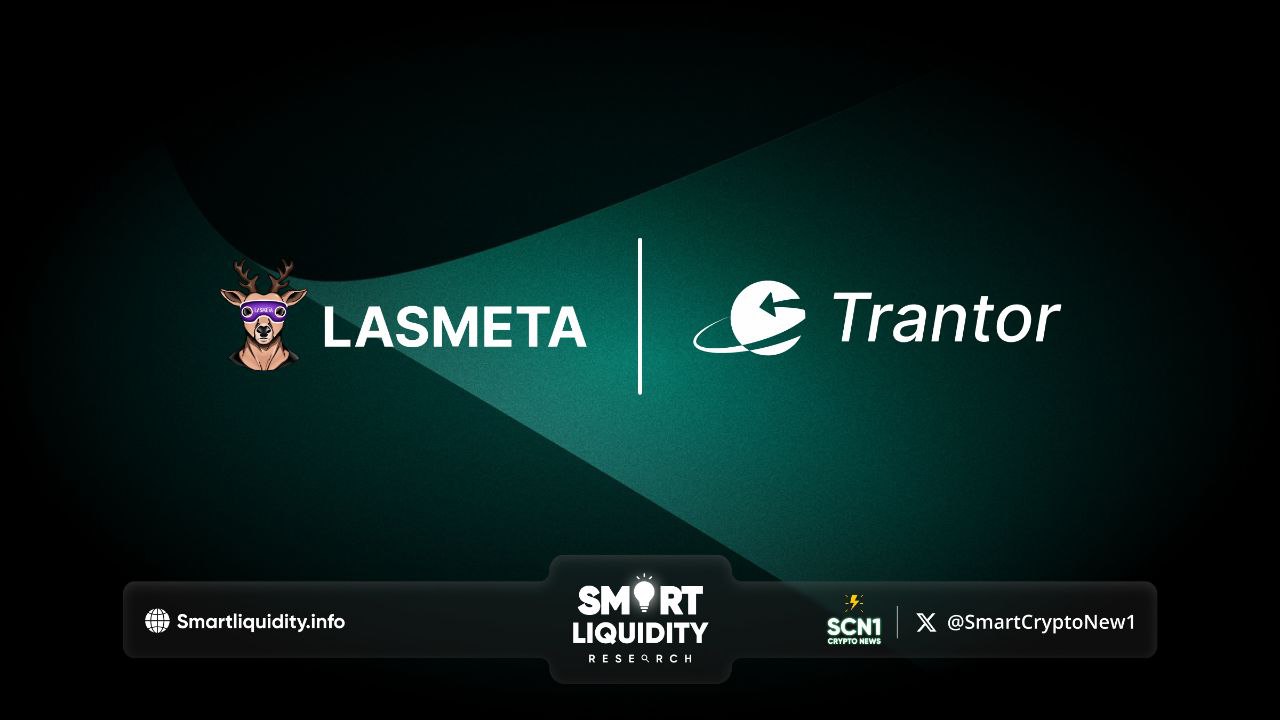 LasMeta's partnership with Trantor Network, an immersive inter-chain NFT message infrastructure was announced recently. The LasMeta platform is a leading innovator in the Gamefi industry.
Trantor Network, a pioneering NFT Inter-chain Communication Infrastructure, is set to transform the way NFT assets and data are transferred across different blockchain networks. It's more than just a bridge; it's an inter-chain NFT message infrastructure built on pure mathematical algorithms. With Trantor Network, any Web3 user can securely bridge their NFT assets across various chains without relying on a central validator.
Trantor Network's Unique Selling Point: Innovative Fuse Mechanism
Trantor Network's fuse mechanism is a standout feature that incorporates a variety of security measures to ensure the safety of your assets during transfers. Currently, Trantor Network supports the transmission of native NFTs across multiple EVM chains, including but not limited to Binance Smart Chain (BSC), Optimism (OP), Ethereum (ETH), and many others.
Trantor Network's Ambition to Enhance Inter-Chain Asset Message Channels for Improved Web3 Ecosystem Communication
Trantor Network is dedicated to developing additional inter-chain asset message channels to facilitate communication within the Web3 ecosystem. This commitment demonstrates their unwavering resolve to promote NFT interoperability. Their new partnership with LasMeta has taken a significant step forward in this direction.
Experience the Ultimate Poker Gaming with LasMeta – An Innovative AI-powered "Virtual Reality" Metaverse
Combining cutting-edge technology with unrivaled gameplay, LasMeta is the future of poker gaming. It is an AI-powered "Virtual Reality" metaverse that immerses players in a world of limitless possibilities. The Polygon Network and Unreal Engine 5 power the game, delivering an unparalleled poker gaming experience.
LasMeta: The Gaming Platform That Rewards You for Playing
LasMeta stands out from other gaming platforms by offering unique incentives to keep users engaged. With "play to earn," "listen to earn," and "watch to earn" models, players are rewarded with LasMeta Tokens ($LASM) for their participation in the game. The platform also provides its own governance, utility, and in-game currency, making it completely free to play.
$LASM Made Simple
LasMeta Token is a governance and utility token designed for use in exchanges and in-game transactions. Its primary functions include in-game trading, prize payouts, NFT mints, launchpad allocation rights, priority access to test games, VIP access to the full game platform, airdrops, and special competition participation rights.
FOLLOW LasMeta
FOLLOW Trantor Network 
RESOURCES