Primex partners with Umbrella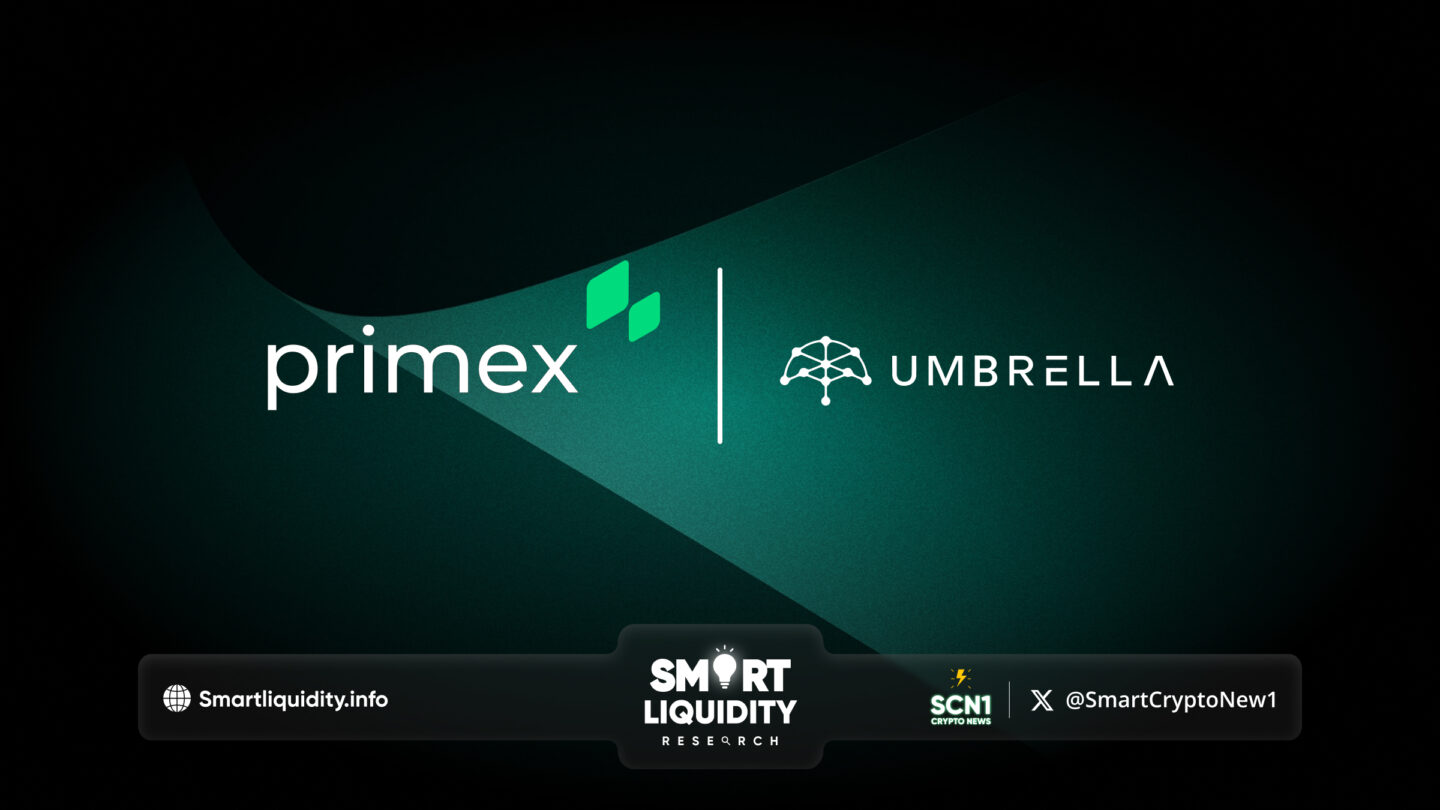 Primex partners with Umbrella Network, a decentralized and community-owned oracle, to optimize the protocol's Keeper rewards through a tailored Time-Weighted Average Price (TWAP) solution for gas

prices.
This comprehensive guide offers valuable insights into the Umbrella Network, providing all the necessary information you need to know.
Umbrella Network has eight live mainnet integrations, including Ethereum, BNB Chain, Arbitrum, Polygon, Avalanche, Solana, Linea, and Base. This makes Umbrella Network an ideal choice for blockchain oracles that require truly decentralized, highly scalable solutions.
Limitations of Blockchains in dApp Communication
While blockchains are a powerful tool, they are unable to communicate with the outside world on their own. This lack of communication means that dApps cannot use critical data from external sources like other chains, Web 2.0 applications, or real-world events. As a result, they do not have access to vital pieces of information, such as USDC's current price, DAI's supply APY on lending protocols, ETH's 24-hour trading volume, or even the outcomes of a recent US presidential election.
Solving the Problem with Blockchains through Oracles and Umbrella Network
In dealing with this issue, blockchains use oracles – entities that allow dApps to retrieve data from off-chain data sources. Umbrella Network takes it a step further by utilizing a network of independent institutional and community validators. This network verifies the data, reaches consensus on its accuracy, and securely delivers it on-chain.
Umbrella provides customized and user-friendly solutions for data users, particularly Web3 dApps, to efficiently bring off-chain data to the blockchain. This is achieved through a decentralized network of validators. Umbrella's service is particularly useful for projects requiring access to their records with specific parameters, including heartbeat and deviation triggers. By utilizing Umbrella, dApp developers can establish customized deviation triggers and heartbeat while minimizing modifications to their smart contracts.
How Primex Leverages Umbrella to Improve Its Trade Execution Efficiency
Primex has recently aligned with Umbrella to develop a bespoke on-chain solution, aimed at bolstering the operations of the spot margin trading protocol through enhanced Keeper incentivization. To cater to the specific requirements of Primex, Umbrella has created a custom gas Time-Weighted Average Price (TWAP) utilizing particular parameters such as a deviation threshold or heartbeat. This process involves a fully customized data collection and calculation methodology.
The solution is integrated on both Polygon and Arbitrum, guaranteeing precision through the collection of data at sample blocks and predetermined intervals, and organizing transactions based on their cost. This process involves eliminating the lower and higher deciles and calculating the average of the remaining transactions.
The TWAP calculation is executed repeatedly for every round, with each calculation being based on the previous 10 observations. If the deviation threshold is reached or the heartbeat interval elapses, the on-chain data is updated accordingly.
Enhancing Value for Users through Primex and Umbrella Collaboration
Primex's Keeper network reward optimization is crucial to its success. Thanks to Umbrella's custom gas TWAP, this process has become more streamlined, efficient, and effective. Not only does this solution enhance the protocol's overall performance, but it also aligns perfectly with the community's core values of decentralization, security, and transparency.
As Umbrella's gas TWAP feeds have already been developed, they are scheduled to roll out on both Polygon and Arbitrum in early October.
FOLLOW Primex
FOLLOW Umbrella Network
RESOURCES