RYI Unity partners with Transak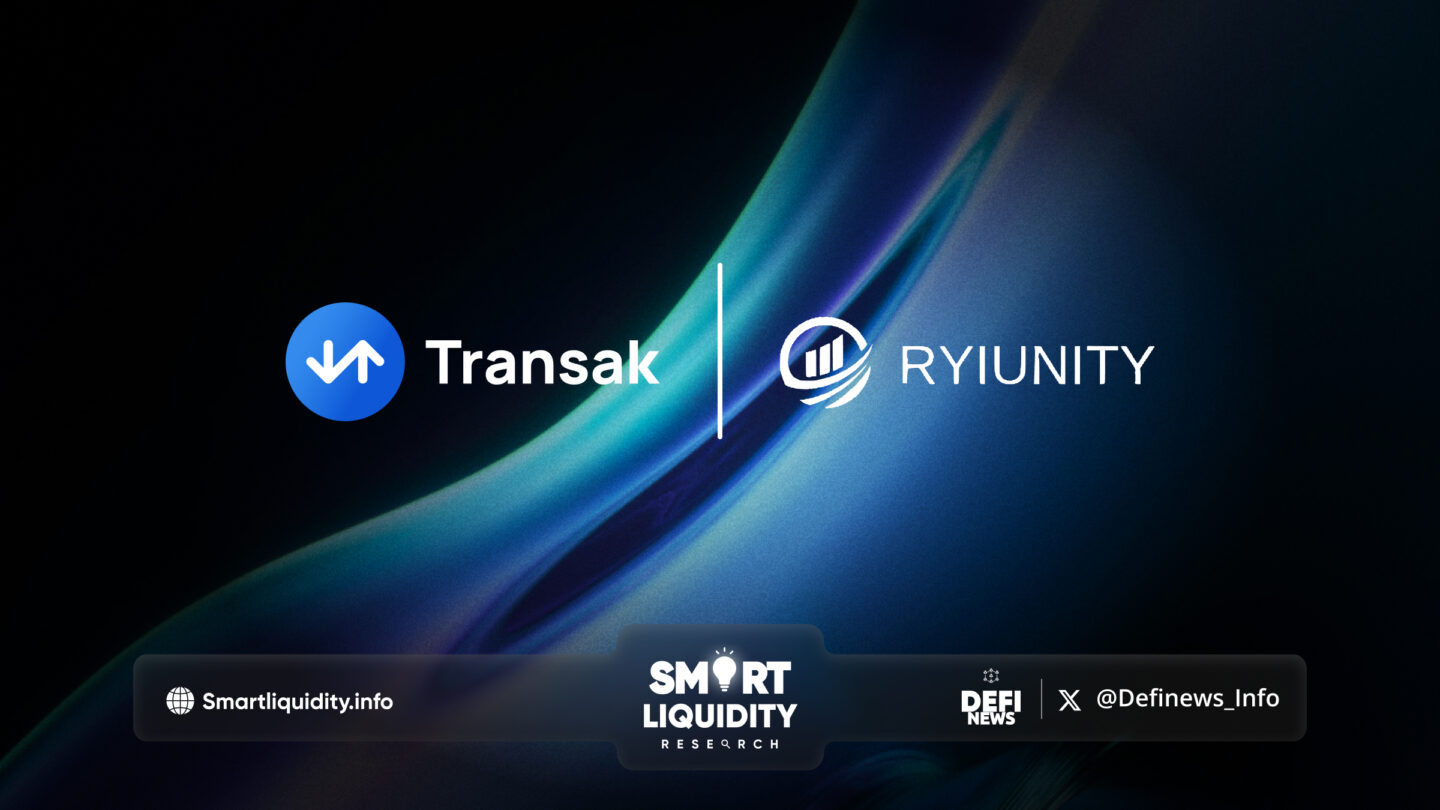 RYI Unity partners with Transak game-changing solution that bridges the gap between the crypto and traditional financial worlds. Make your digital assets work for you by effortlessly converting them into cash.
Introducing RYIPAY Wallet: A Comprehensive Overview
RYIPAY Wallet is not your ordinary cryptocurrency wallet. It's an advanced platform that merges the latest technologies with user-friendly attributes. Monitor real-time market value, effortlessly handle digital assets, and conduct safe transactions all in one convenient location. Join the RYIPAY Wallet community and unlock the full potential of your crypto portfolio.
Exploring the advantages of utilizing Transak for cryptocurrency-to-cash offramp
Enjoy expedient and seamless transactions with instant access to up-to-date conversion rates. Avoid the hassle of extended waiting periods or complex procedures.

Enjoy complete peace of mind with Transak's security features, which provide an unparalleled level of protection for your cryptocurrency assets. Its advanced security protocols guarantee superior safety and reliability for your funds.

Transak's financial services are readily accessible across Europe and America. Its services enable you to expand your financial reach and access your funds with ease. It also prioritizes global accessibility to ensure seamless transactions for all our clients.
RYIPAY Wallet's Partnership with Transak: An Exciting Opportunity for Crypto Enthusiasts Across Europe and America
With the integration of Transak, users can now enjoy fast transactions, global accessibility, and a user-friendly interface. This revolutionary service is transforming the way they convert cryptocurrency to cash, making it easier and more accessible to users worldwide.
Follow Transak
ABOUT RYI Unity
RYI Unity is a deflationary frictionless yield aggregation protocol and a Blackhole yield protocol that aims to provide yield-generating investment strategies to long-term RYIU Token holders. With a 2% tax on every buy and sell order. 1.75% Yield is dispersed amongst holders. There is a 0.25% Auto burn as well as a blackhole wallet containing 25% of the total supply and locked forever.
RESOURCES