BaseSwap integrates with Orbs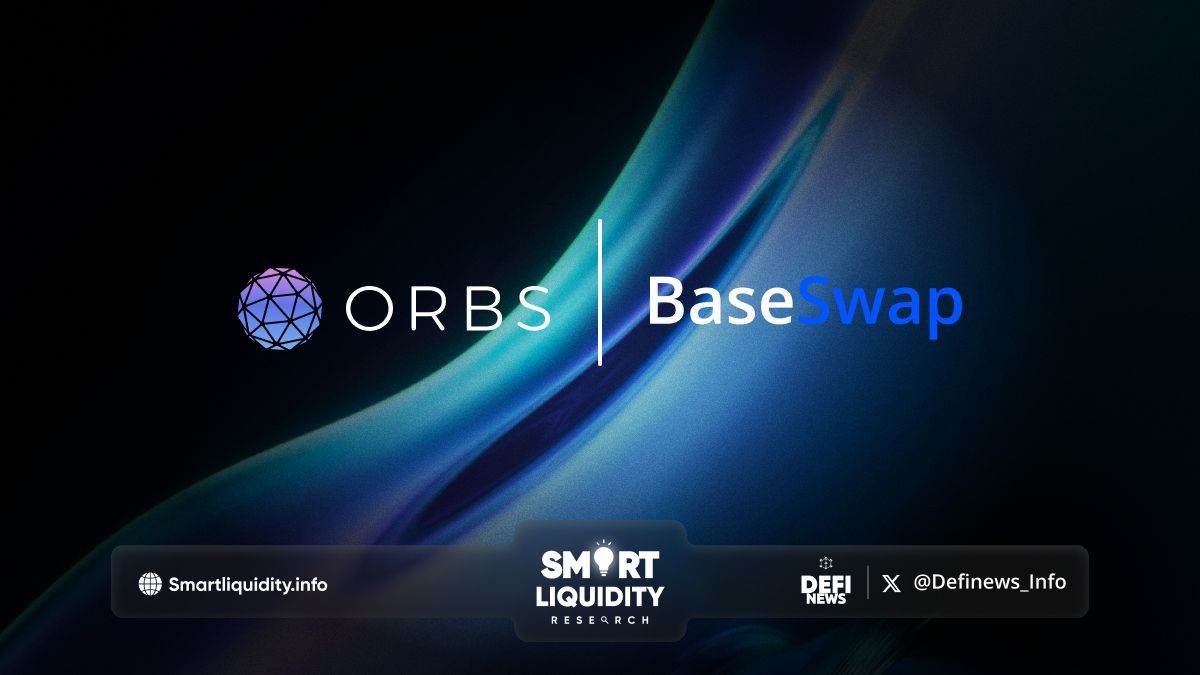 BaseSwap integrates with Orbs Network's product dLimit & dTWAP protocol expanding dTWAP and dLIMIT advanced trading orders to Base.
BaseSwap Traders Now Have Access to Advanced Order Types
At BaseSwap, traders will now enjoy access to both advanced order types. It enables them to secure the price of their orders or break up large orders into smaller trades. This development comes on the heels of successful integrations with other notable DEXs such as QuickSwap, SpookySwap, Thena, and others. With each integration, dLIMIT and dTWAP bolster Orbs' standing as a market leader in DeFi innovation, demonstrating Orbs' innovative layer 3 technology for pushing the limits of smart contract technology.
Introducing dLIMIT: A Revolutionary DeFi Protocol Developed by Orbs
dLIMIT, a decentralized and composable DeFi protocol created by the Orbs team and bolstered by the Orbs network, is now accessible to BaseSwap traders free of charge. This integration enables traders to utilize advanced order types with ease. In addition to dLIMIT, BaseSwap is also set to incorporate decentralized time-weighted average price orders (dTWAP) by Orbs. This will allow for the seamless execution of this frequently used algorithmic trading strategy.
"Orbs is a decentralized protocol that is executed by a public network of permissionless validators through PoS. These validators are staked with TVL, currently valued at over a hundred million dollars. Orbs has innovatively introduced the concept of L3 infrastructure by utilizing its decentralized network to enhance the functionality of existing EVM smart contracts. This opens up a vast array of possibilities for Web 3.0, DeFi, NFTs, and GameFi."
BaseSwap ranks as the second-largest native DEX on Base as of now. However, with the introduction of dLIMIT & dTWAP, DEX may have a greater potential for generating more trading volumes, thereby expanding its current offerings.
Understanding Limit Orders on Token Trading
In case you're not familiar, a Limit order is a convenient way to purchase or sell tokens. It's important to note that while the specified price is guaranteed, execution of the order is not and is subject to market price movement. Keep in mind that Limit orders will only be executed if the market price meets the order specifications.
On the other hand, a TWAP order is an algorithmic trading strategy that seeks to mitigate the impact of large orders on the market by dividing them into smaller parts. These are then executed gradually over time. This strategy reduces the price impact, allowing traders to purchase a range of assets at a more gradual pace over a specific period. In DeFi, this approach is especially valuable as it allows pools the necessary time to rebalance.
The traders of BaseSwap, now blessed with a magical boon, may weave the threads of traditional finance with the spells of decentralization, entwining the best of both worlds.
Orbs L3 Technology Sets the Industry Standard for Decentralized Algorithmic Orders in DeFi
The dLIMIT & dTWAP protocol, which is powered by Orbs L3 technology, is now the go-to standard for executing advanced orders on decentralized venues. The "powered by Orbs branding" has become a hallmark of trust and confidence in the DeFi industry.
FOLLOW Orbs Network
FOLLOW BaseSwap
RESOURCES