Ionise launches on Zilliqa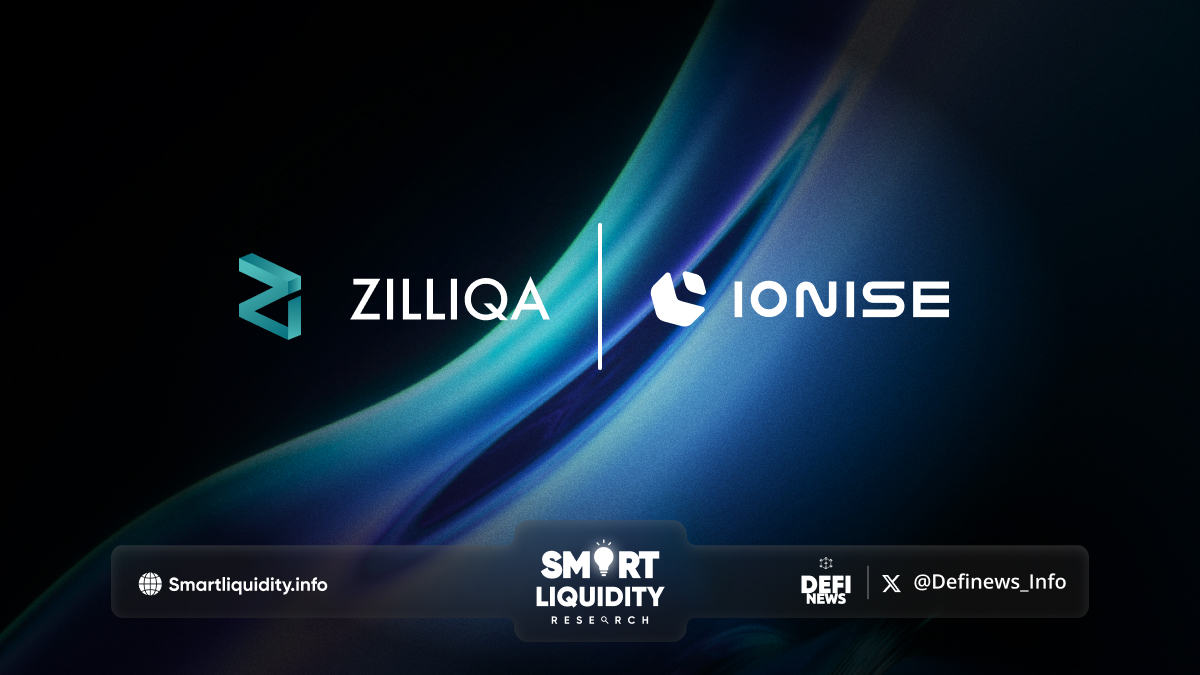 Ionise launches on Zilliqa EVM. The Ionise platform allows users to lend or borrow tokens running on the Zilliqa EVM network and is completely non-custodial, meaning users retain full control over their holdings. 
The launch of Ionise represents the first EVM-based money market protocol on the Zilliqa blockchain, following significant efforts to introduce and expand EVM compatibility on the network.
Ethereum Virtual Machine (EVM) is the software platform used to build applications on Ethereum and other protocols that have implemented EVM compatibility.
A Significant Step Towards a Thriving DeFi Ecosystem on Zilliqa
The recent development is a game-changer for paving the way towards a prosperous DeFi ecosystem on Zilliqa. This new enhancement aims to encourage more users to interact with the applications on the EVM-compatible network, which will subsequently increase the transaction volume.
At its initial launch, the platform allows borrowing and lending for two tokens: zUSDT and ZIL. However, Ionise is still in its early development stage and plans to support more tokens in the future. The platform's development roadmap and governance decisions will determine the addition of new features over time.
Ionise allows users to borrow tokens and stablecoins without undergoing a credit check or lengthy origination process. This can be done directly on Zilliqa. Additionally, users can supply tokens and earn a variable APY by providing liquidity to the protocol.
Ionise provides users with the option to borrow tokens and stablecoins without a credit check and fast origination directly on Zilliqa. Additionally, users can supply tokens and earn a variable APY by providing liquidity to the protocol.
Ionise: A Decentralized Platform for Token Exchange and Lending
Ionise enables users to exchange and borrow tokens without intermediaries. This is made possible by smart contracts that run on the Zilliqa EVM network, which handle all transactions. With no central authority, your funds remain secure, and your loans are backed by collateral that you provide to the protocol.
Understanding APY: Annual Percentage Yield
APY, or Annual Percentage Yield, represents the projected earnings that suppliers can receive for providing liquidity to the protocol. By locking in this liquidity as collateral, users can borrow other tokens up to a specified limit.
It's crucial to recognize that borrowing a substantial sum relative to your collateral increases the risk of liquidation. In such a case, the collateral you have pledged will be surrendered to the protocol.
Introducing Ionise, the first-ever EVM-based money market protocol constructed on Zilliqa. Ionise offers support for well-known Web3 wallets that are also compatible with other EVM networks. At the time of launch, Ionise was supported by leading wallets such as MetaMask, Coinbase, Ledger, and Brave.
How Ionise Protocol Utilizes Interest Rates to Incentivize Liquidity
While the Ionise protocol does not guarantee liquidity.  It offers a unique incentive structure that encourages users to supply assets to the protocol. As liquidity for assets decreases, the APY for supplying them increases, prompting users to provide more liquidity to the protocol and earn greater returns.
Ionise: A Secure and Expansive DeFi Platform
The price of assets that are available to lend and borrow using Ionise is maintained by a price oracle, and the protocol delegates the responsibility of establishing the value of assets to a committee that pools prices. Ionise provides security through the public transparency of its codebase, which is a fork of a highly reliable protocol with a track record of real-world success.
Even though Ionise is still in its early stages of development, there are several fascinating features that are planned to be introduced in the future, which will significantly increase DeFi opportunities for users, as well as the number of assets accessible on the platform.
FOLLOW Zilliqa
FOLLOW Ionise
RESOURCES