Coin98 Integrates with OPBNB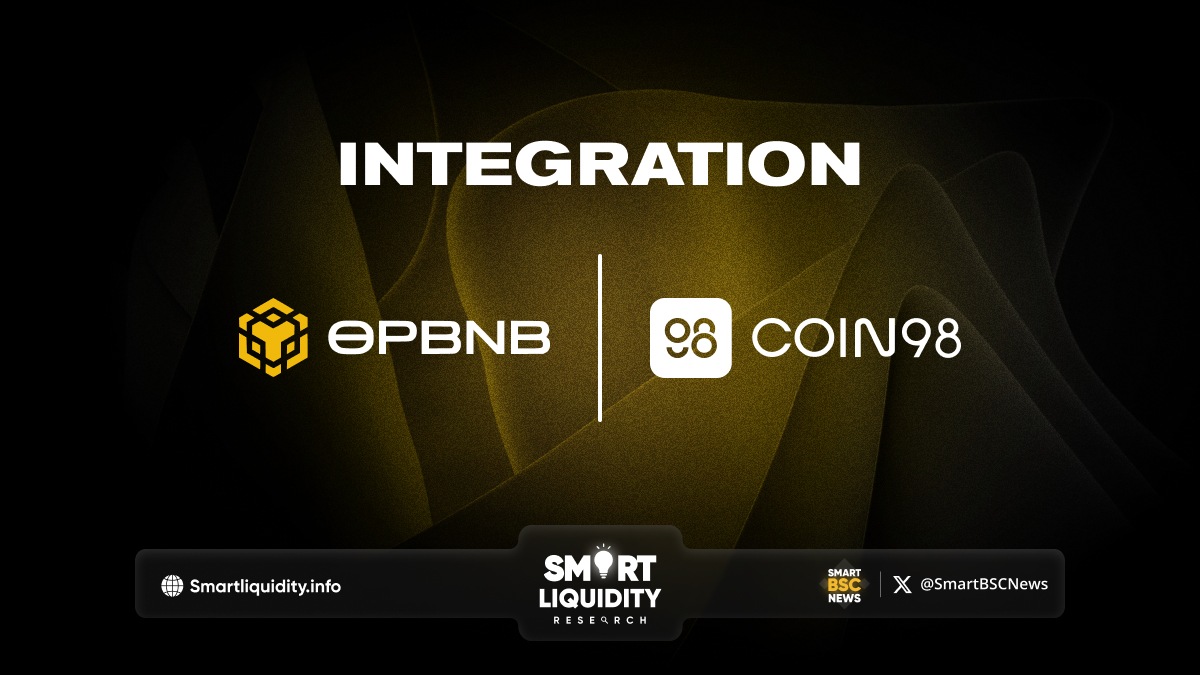 Coin98 Integrates with OPBNB. This integration embodies stability and efficiency, featuring low-cost gas fees to offer an optimal solution for widespread adoption across a variety of digital landscapes.
Coin98 has chosen to integrate opBNB into their platform due to the exceptional qualities and advantages it offers within the BNB ecosystem. opBNB stands out with its robust infrastructure and a substantial block size of 100M, making it well-equipped to handle the demands of a growing blockchain network. This impressive block size, combined with the utilization of the OP Stack, ensures stability in gas fees, providing Coin98 users with a cost-effective and dependable solution. As Coin98 Integrates with OPBNB.
By integrating opBNB, Coin98 is taking a step toward offering users an advanced and streamlined blockchain experience as well as the benefits of its infrastructure and stability in gas fees. Whether Coin98 users are involved in gaming, decentralized exchanges, daily transactions, or digital collectibles, they can now explore the expansive capabilities within the Coin98 Super Wallet.
How to create an opBNB wallet
Before beginning, you will need to install or update Coin98 to the latest version:
Click on the icon New Wallet on WALLETS tab.
At the top right corner, choose Hot Wallet and click Continue
Click-on Multi-Chain then Create!
­
About Coin98 Super Wallet
Coin98 is the #1 crypto super app designed to seamlessly connect a billion users to the crypto world safely and securely.
Offering users across the globe a comprehensive and trusted ecosystem of essential services, including but not limited to a non-custodial, multi-chain NFT and cryptocurrency wallet, built-in DEXs, Cross-chain Bridge and DApp Browser, a powerful Terminal, attractive Earn, Gift & Campaign, and others.
Website | X
­