dART annouced strategic partnership with Genesis Shards to provide insurance to GenTicket NFTs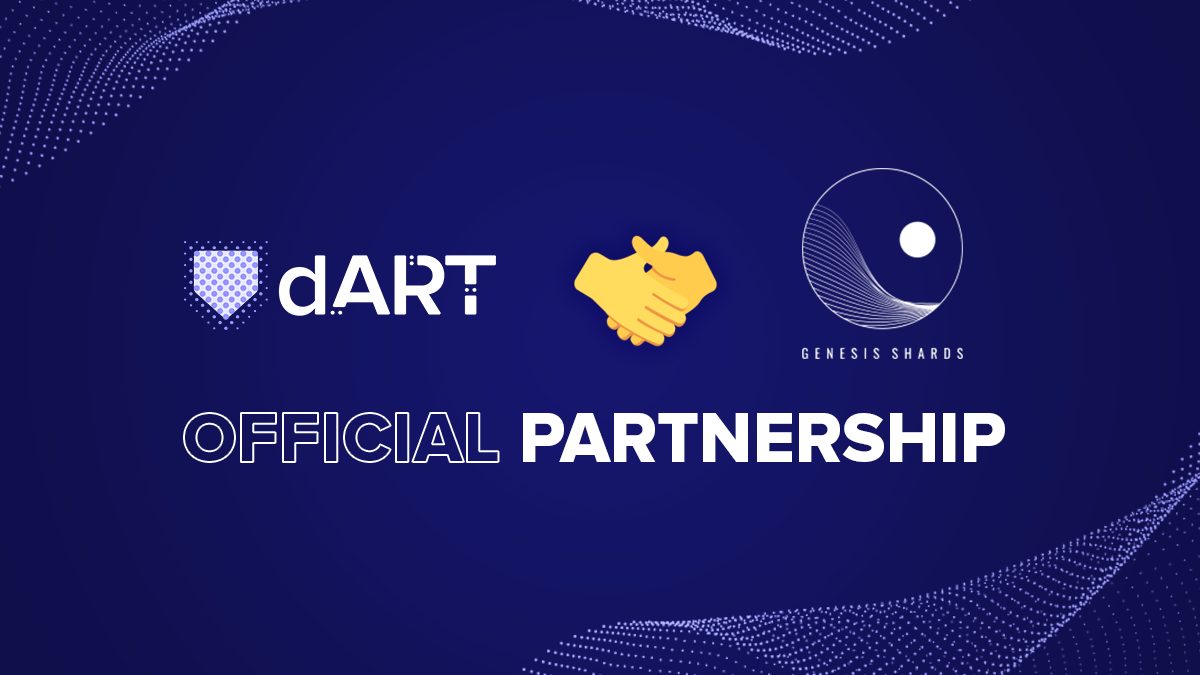 dART partners with Genesis Shards to provide insurance to GenTicket Non-Fungible Tokens.
dART aims to make NFT insurance easily accessible to all crypto users. dART will be the first platform allowing its users to insure their NFT assets.
dART will provide access to insurance for the Gen Ticket NFTs, Any future NFT DeFi will have option from GenShards will have access to dART insurance offerings
GenShards and dART will explore synergies between NFT projects on both ecosystems, Also NFT projects that are part of the GenShards ecosystem will be able to avail insurance from dART, projects in the dART ecosystem will be able to take advantage of the GenShards access, ecosystem and mentor partners.
About dART
dART is the first decentralized platform built to protect against hacks and exploitations of NFTs, dART offers discretionary insurance to protect the value of NFTs.
About Genesis Shards
Genesis Shards is a decentralized ecosystem powered by Polkadot redefining NFTs as DeFi options, creating a permissionless environment of interchain liquidity for pre-IDO tokens.