Guarda Wallet Telegram AMA Event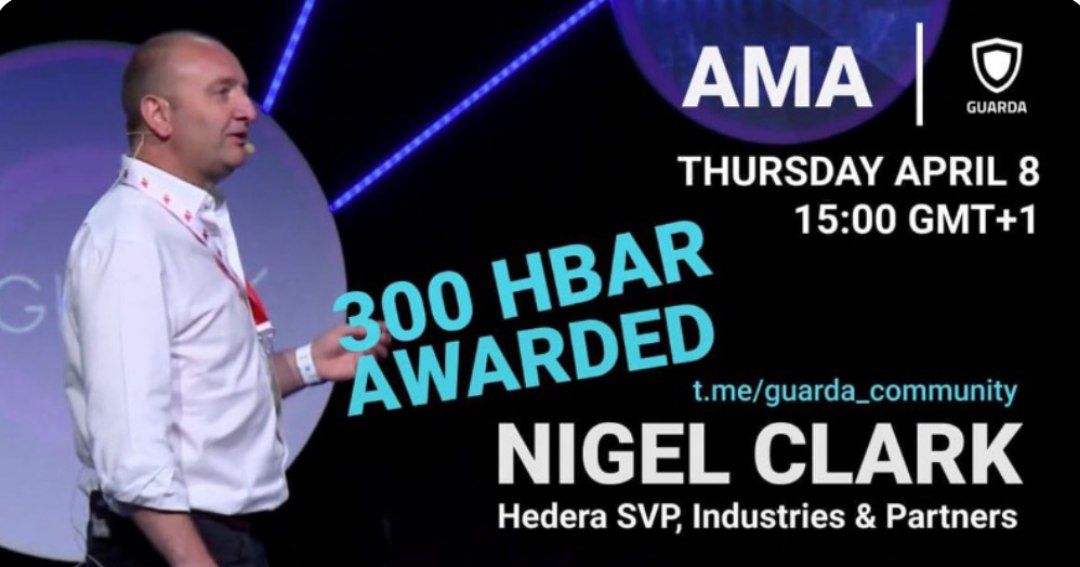 Guarda Wallet having an AMA event on Thursday, April 8, 2021 @ 15:00 GMT +1
Participate and get rewarded by asking 3 best questions about Guarda Wallet. Best questions will get 100$HBAR.
3 EASY STEPS TO WIN:
• Follow Guarda and Heredera Hashgraph on Twitter + Join here in telegram  channel https://t.co/9m0PZd3jNy
• Ask a question in comments and repost thier tweet
• Download Guarda Wallet
What is Guarda Wallet?
Guarda is a custody-free multiplatform cryptocurrency wallet with a user-friendly interface designed to store, manage, transfer and receive digital assets. Guarda Wallet currently supports over 40 most popular blockchains and thousands of their tokens.
INFO: