Perpetual Protocol Live AMA with Binance Turkey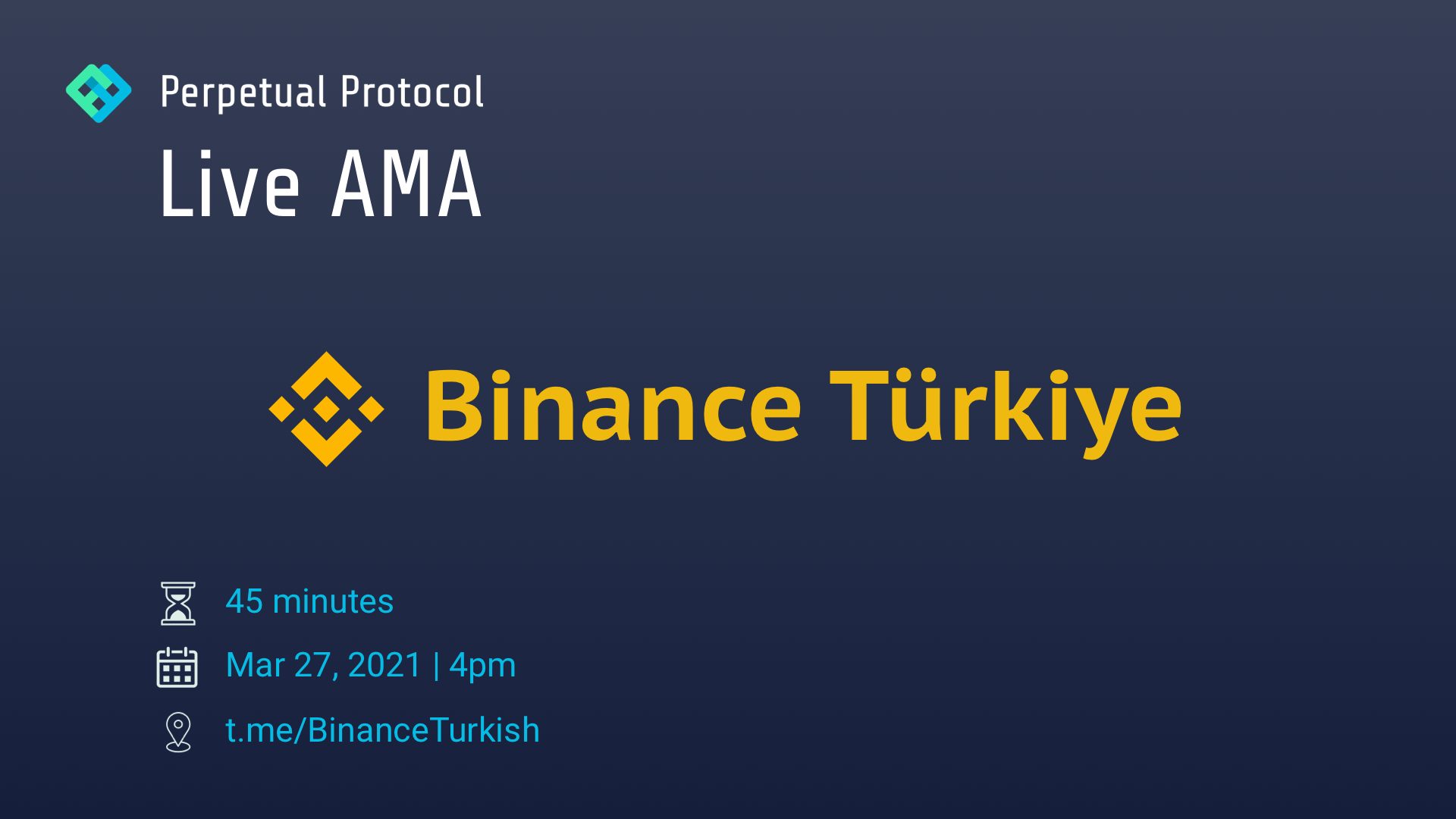 On the 27th of March, 2021, Binance Turkey hosted LeeKB, Perpetual Protocol's marketing manager, on their Telegram group for an AMA.
Learn about why they don't need liquidity providers, security on Perpetual Protocol, how they offer zero gas trading and much more.
What is Binance?