UTU trust having an AMA event with Harmony Protocol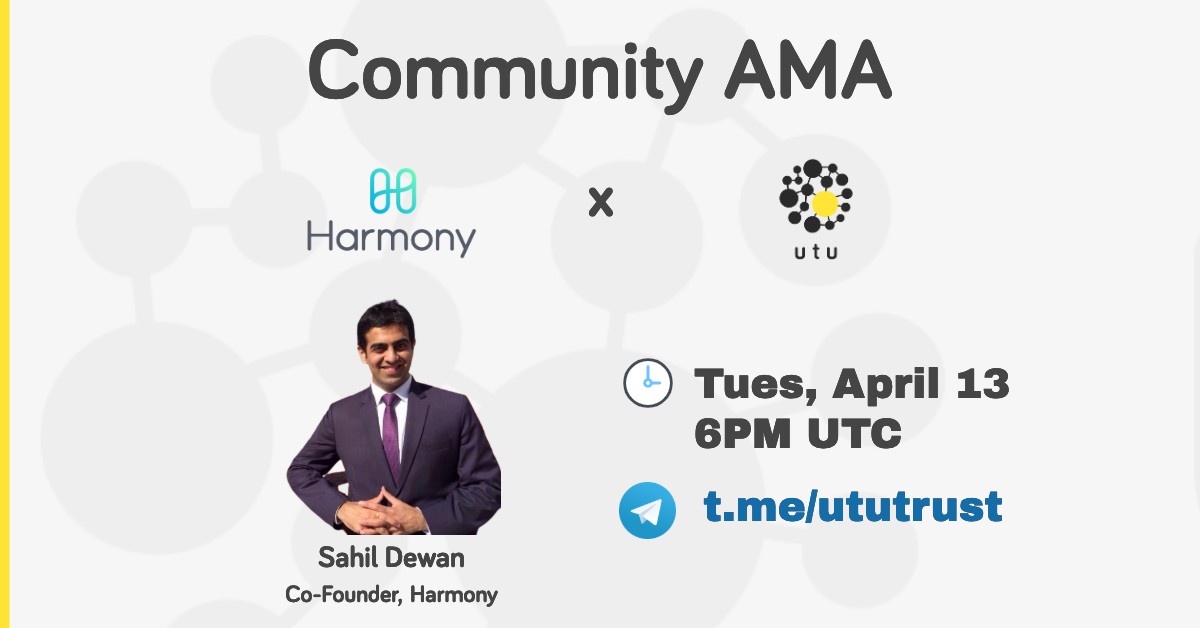 UTU are hosting an AMA with Harmony Protocol on April 13, 6PM UTC
Join in Telegram group: https://t.me/UTUtrust
Harmony Co-Founder Sahil Dewan will answer the questions of participants and discuss about Harmony and how will work it.
UTU and Harmony will collaborate to deploy UTU's trust infrastructure on the Harmony protocol.
What is Harmony Protocol?
Harmony Protocol has a sharding-based, fully scalable, secure and efficient blockchain. This means that the consensus mechanism can provide the blockchain solution necessary for the future of DApps.
What is UTU trust?
UTU is trust infrastructure for the internet. Their vision is a safer, more trusted digital world, built around relationships, like the real world.
INFO: