Plethori x Satoshi Club AMA Recap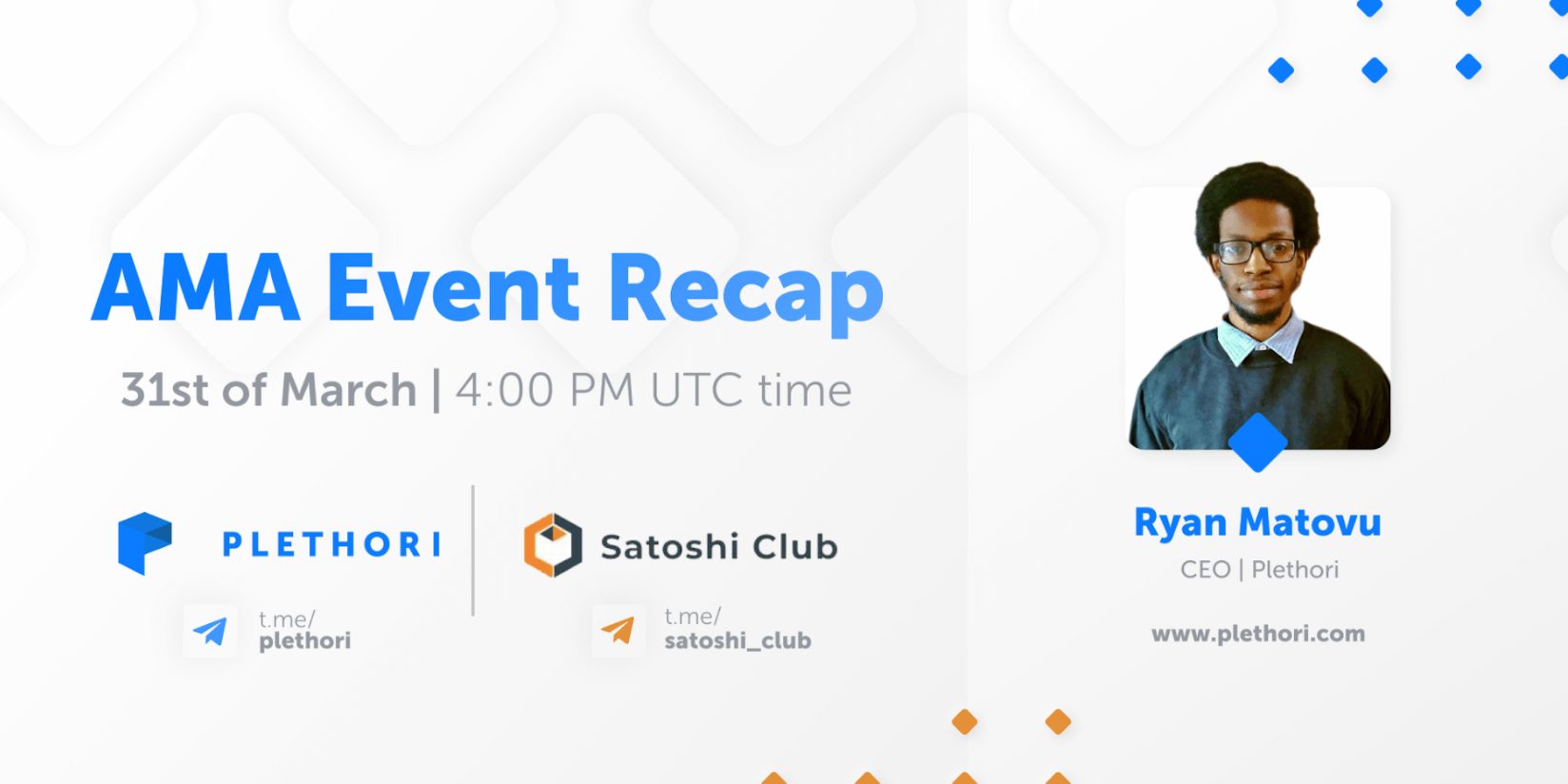 On the 31st of March 2021, Plethori CEO, Ryan Matovu, joined cryptocurrency community, Satoshi Club, in their official Telegram channel for Plethori's very first AMA.
What is Plethori?
Plethori is a Cryptocurrency ETF Investment Platform that allows open trading and creation of trustless ETFs by utilizing blockchain technology and layer 2 solutions. The platform offers decentralized cross-chain investment for exchange-traded funds built on the Ethereum and Polkadot blockchains. This service will allow investors to deposit capital and invest in a wide range of ETFs enabling investment into entire cryptocurrency industries such as insurance, oracles, NFTs, Derivatives, Polkadot ecosystem projects and many more.
📰 INFO:
https://medium.com/plethori/recap-plethori-x-satoshi-club-ama-31st-march-2021-50686125c638