Safepal x TokoCrypto Wallet Holder Offering Rewards has been Distributed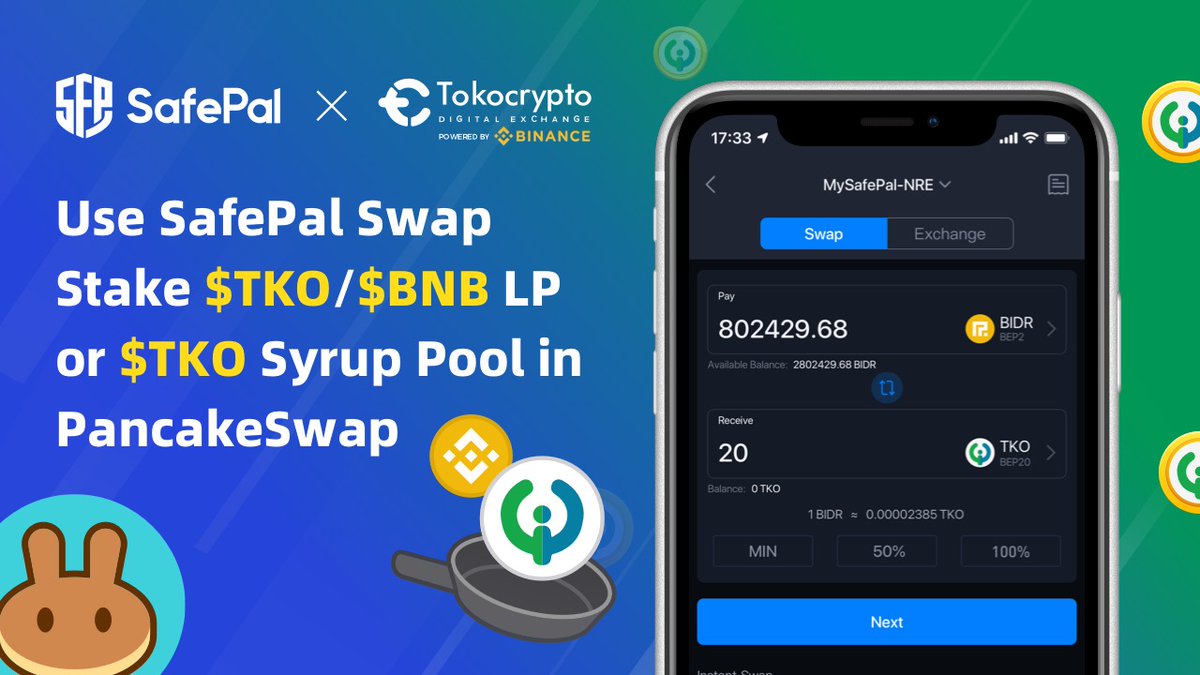 SafePal has announced that all rewards including $SFP and Tokocrypto $TKO Wallet Holder Offering WHO has been fully distributed. If you are one who participated to this event, just check your wallet now and the rewards already landed in your wallet. User can stake $SFP & $TKO within PancakeSwap for amazing APY returns and earn more tokens.  User can also SWAP $TKO within the SafePal SWAP using the SafePal App.
About the Safepal:
SafePal is dedicated to providing a secure and user-friendly crypto management platform for the masses to secure and grow their crypto assets safely and conveniently. It is the first hardware wallet invested and backed by Binance.
About TokoCrypto:
Tokocrypto aims to be South East Asia's leading fiat to crypto brokerage by providing people with an easy and simple way to invest in Bitcoin and other cryptocurrencies.
INFO
https://twitter.com/iSafePal/status/1380381550177492992?s=19