Waves Introduced Duck Hunters!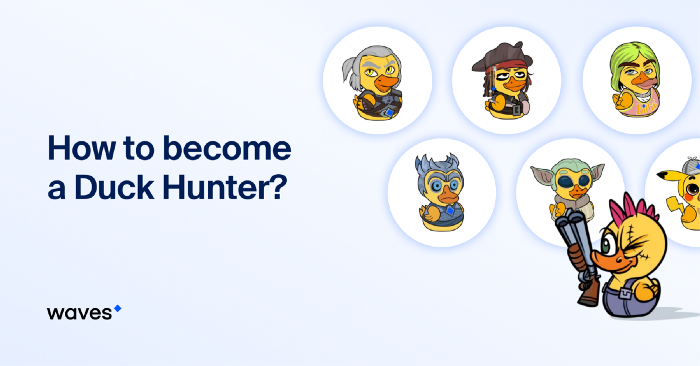 Waves Protocol introducing Duck Hunters a game mechanic combining NFT collectables and yield farming, developed for active participants in the Waves ecosystem.
The game mechanic is organized with a view to incentivize the ecosystem's enthusiasts by rewarding them with NFTs and to create speculative interest from collectors, supported by a buyback scheme.
About Waves Protocol
Waves is an open blockchain protocol and development toolset for Web 3.0 applications and decentralized solutions, aiming to raise security, reliability and speed of IT systems. It enables anyone to build their apps, fostering mass adoption of blockchain.