Become A Leader Of The User-owned Internet.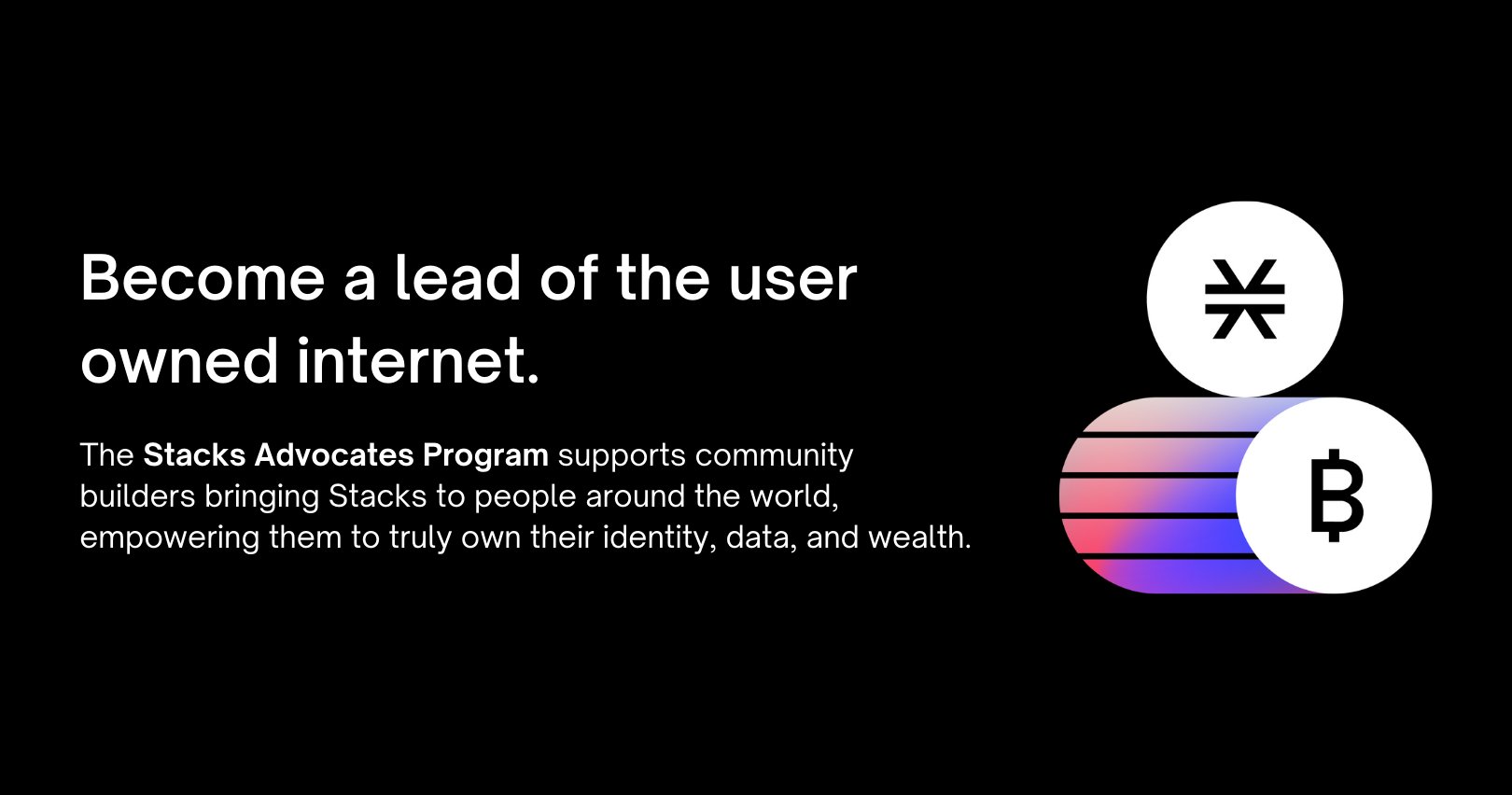 The Stacks Foundation thrilled to announce the launch of the Stacks Advocates Beta Program. This is to supports community builders bringing Stacks to people around the world, empowering them to truly own their identity, data, and wealth.
Anyone who are willing to apply on April 16, to be considered for the Q2 cohort.
Benefits of the program:
Advocates Stacking Pool
Exclusive Advocate bounties
Funding for community initiatives
About the Stacks Foundation
Stacks makes Bitcoin programmable, enabling decentralized apps and smart contracts that inherit all of Bitcoin's powers.
INFO:https://community.stacks.org/advocates