DAO Pad Alpha going Live!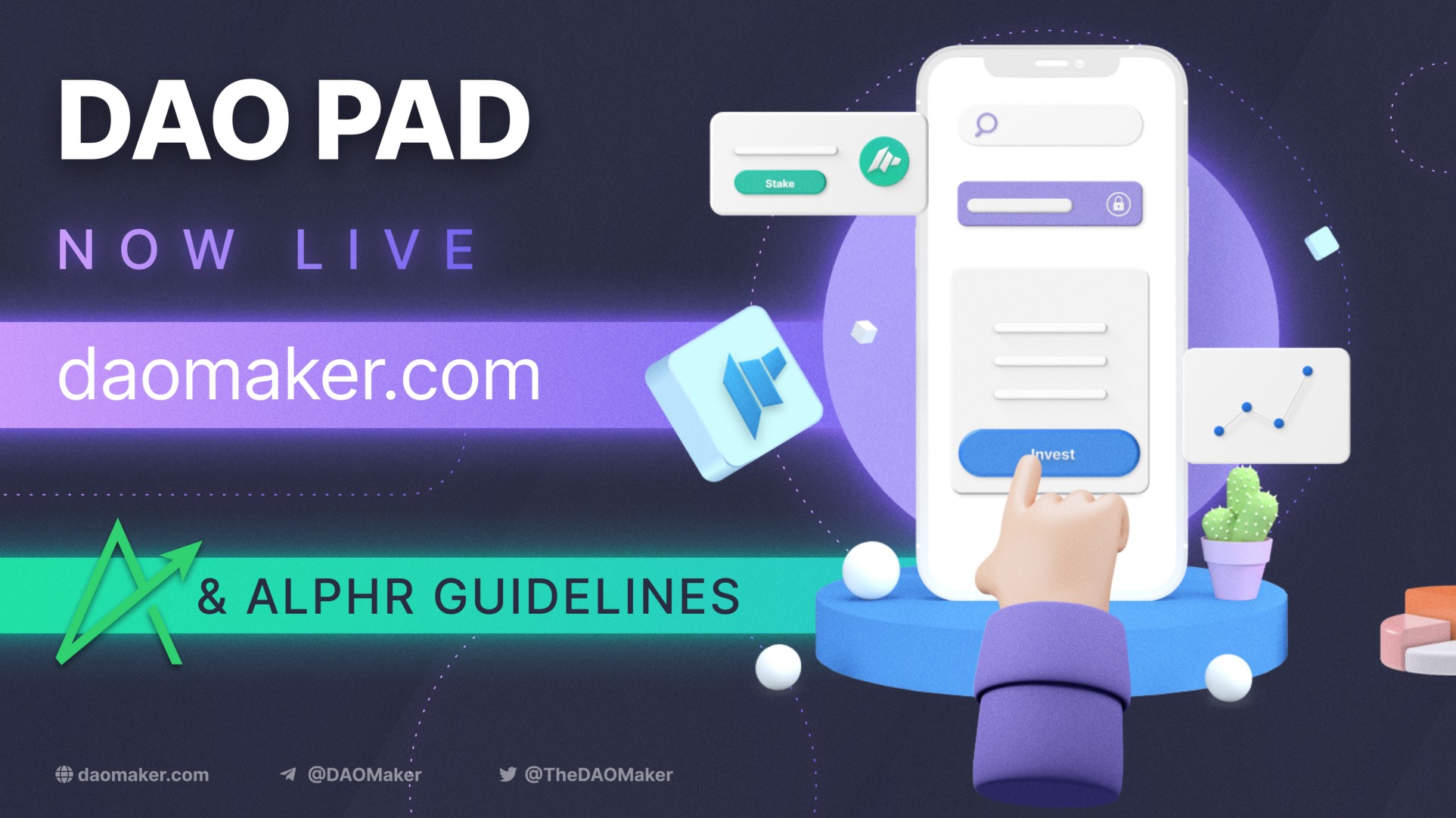 Dao Maker is proud to announce that the alpha version of DAO Pad is now live. This is the their first Strong Holder Offering Alphr: https://daomaker.com/company/alphr
All Users are recommended to sign up and do a KYC and pass the verification process, this is to comply with regulatory requirements and to comply with the top industry standards.
About the Dao Maker:
DAO Pad is a highly anticipated multi-investment platform that allows DAO Maker's most loyal and diligent community members that stake DAO tokens into the DAO Maker Vault to participate in a variety of public, private, and even seed rounds of funding.
INFO:
https://medium.com/daomaker/dao-pad-alpha-going-live-f18831ce3285