MDEX x ONTO AMA AirDrop!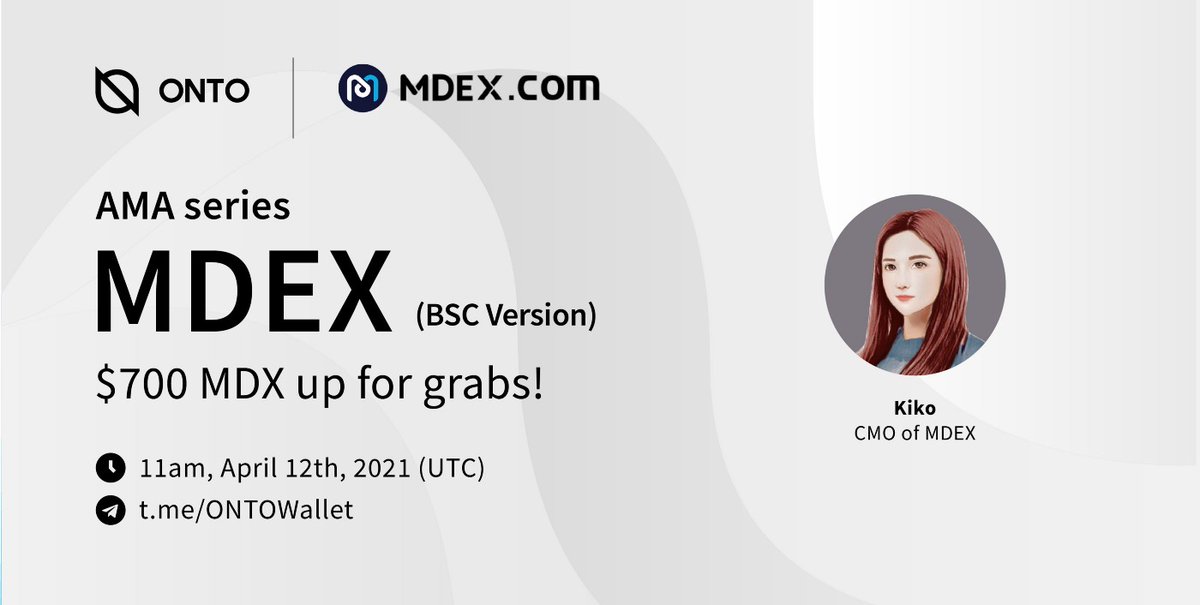 ONTO Wallet happy to announce the AMA session with Mdextech for the Binance Smart Chain launch at 11 AM UTC, today April 12, 2021. This is to give both the communities a fantastic opportunity to grab part of the airdrop.
About Onto Wallet:
ONTO is the first truly decentralized cross-chain wallet that allows users to manage their digital identities, data and digital assets.
About MDex
MDex is a composite Defi Ecosystem that integrates DEX, IMO and DAO
INFO:
https://medium.com/onto/mdex-x-onto-ama-airdrop-60dd5ce5bd95