Everlend – The Meta Lending Protocol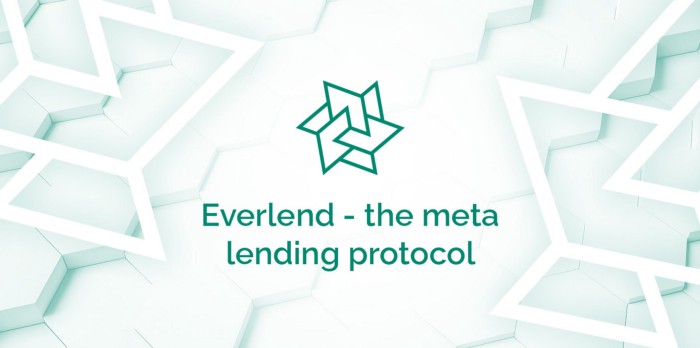 Everlend is thrilled to announce that they will focus and persevere into building a yield aggregator for all money markets built on Solana. 
Their team is determined to make Everlend the go-to meta lending protocol for the Solana ecosystem. Meta stands for "above" or "beyond" because they envision their final product to be much more than just a money market.
Why do they need a yield aggregator?
In the last couple of months a wave of money markets, which are offering borrowing and lending services have been going live.
In their opinion this abundance might make it very difficult for the average user to decide which is the most suitable one. DeFi users have to be aware of all the different deposit yields and borrow interest rates, TVL requirements, levels of trust and risk and continually monitor them to rebalance their position if necessary.
Their goal has always been to add as much value as possible to the Solana ecosystem and provide the most secure platform with the best opportunities and user experience. With a yield aggregator we think we can combine all of those positive attributes and at the same time tap into a very exciting niche.
They shifted all efforts into conceptualizing and developing a lending and borrowing aggregator that will be integrated with all major money markets on Solana. Everlend will provide its users with the best yields and rates available at all times.
Liquidity / loan aggregation and optimization — You always get the best deal for your deposit
The users can either provide liquidity or take out loans. They will be completely free of the need to monitor their portfolio and worry about the best deals and various calculations/scenarios. Rebalancing and Refinancing algorithms, which are the two main driving forces of the protocol, automatically move deposits and/or loans to ensure the best performance for each position.
Rebalancing is basically liquidity aggregation and optimization. You always get the best yield for providing liquidity. Refinancing means loan optimization. Loans are refinanced and moved between protocols to ensure the user pays the lowest interest on the market.
Everlend roadmap will be updated soon and will shed more light on their vision and plans for the future of the platform.
Website ♦ Twitter ♦ Medium ♦ Telegram ♦ Discord ♦ Reddit ♦ GitHub
⏩ SOURCE