Introducing Chariverse, the first decentralized humanitarian organization that aims to help charitable institutions worldwide by creating a liquidity fund on blockchain (Charifund) which will be owned and managed by the owners of Kids of Chariverse NFTs.
Chariverse is a community of like-minded crypto evangelists who care about human welfare and helping people in need. The first step of the Chariverse foundation will be to launch the NFT collection: a unique display of design and art in the form of children's portraits celebrating diversity and ethnicity.
The first NFT collection of Chariverse Kids is going to be available for mint at the end of 2021. There will be total 8888 NFTs of Chariverse Kids will allow its owner to become part of a philanthropic community that helps charities worldwide.  The Kids of Chariverse will be the first NFT collection from the creators of Chariverse to facilitate token holders to contribute towards the Charifund development and vote on which charitable organizations the funds should be allocated to.
Funds collected from NFT sales will be used to create a decentralized liquidity fund (Charifund) which will be fully owned by NFT holders and managed through the launch of the DAO token. 50% of funds generated from NFT mint will be allocated to the Charifund, half of which will be immediately sent to the "Save the Children" organization.
Charifund is a liquidity pool managed by Chariverse token holders. Charifund will be funded by the Kids of Charivers NFT sales, fees from secondary market sales and future NFT collection sales.
The team behind Chariverse is now starting a giveaway program and will be doing NFT airdrop next week, on December 1.
The Launch of Chariverse
Chariverse seeks to assist charities create lasting change in society. By utilizing NFT and the digital economy, charity organizations can reach a wider audience, raise funds for children, and make a real difference in the world.
Chariverse provides a solution through which charitable organizations can easily receive donations from caring individuals via various payment platforms. The launch of Chariverse will go a long way in solving fundraising challenges currently faced by charities.
 Chariverse DAO
When it comes to solving problems around crypto and blockchain for charitable giving, CharityDAO offers the best solution there is. Charity DAO is the next big use case for mass blockchain adoption because it is transparent, community-governed, and decentralized.
The goals of CharityDAO include:
Building tools for the easy creation of legitimate crowdfunding campaigns;
Organizing campaigns around fundraising activities;
Improving the user experience for non-crypto savvy users to engage in crypto charity;
Solving trust and culpability problems with charity using decentralized technologies.
Q4 – 2021
Kids of Chariverse NFTs launch
Charifund development
Partnerships with new charity organizations
Q1 – 2022
Chariverse DAO Token Airdrop to NFT holders
Chariverse DHO launch
5 community voting rounds on the distribution of funds
Giants of Chariverse NFTs launch
Q2 – 2022
Partnerships with new charity foundations
10 community voting rounds on the distribution of funds
Faeries of Charivers NFTs mint
Charivers NFTnomics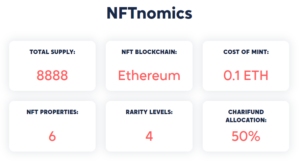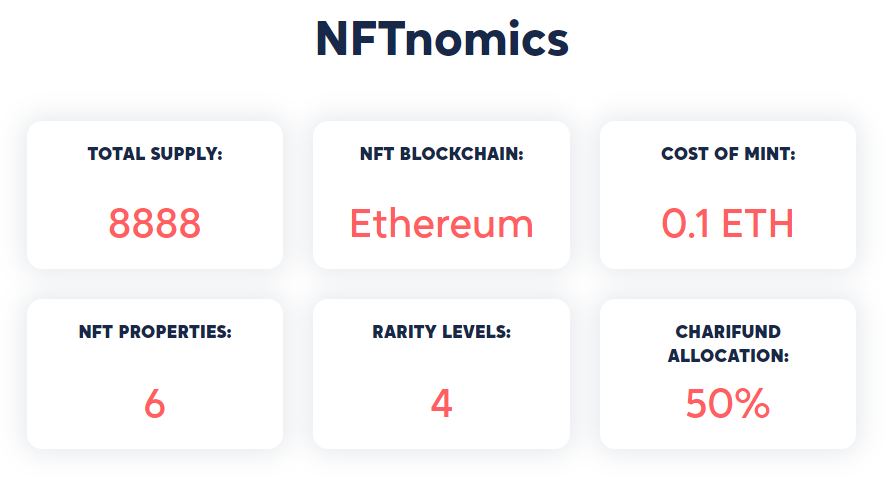 Chariverse Socials