IQ Protocol and Nekoverse Partnership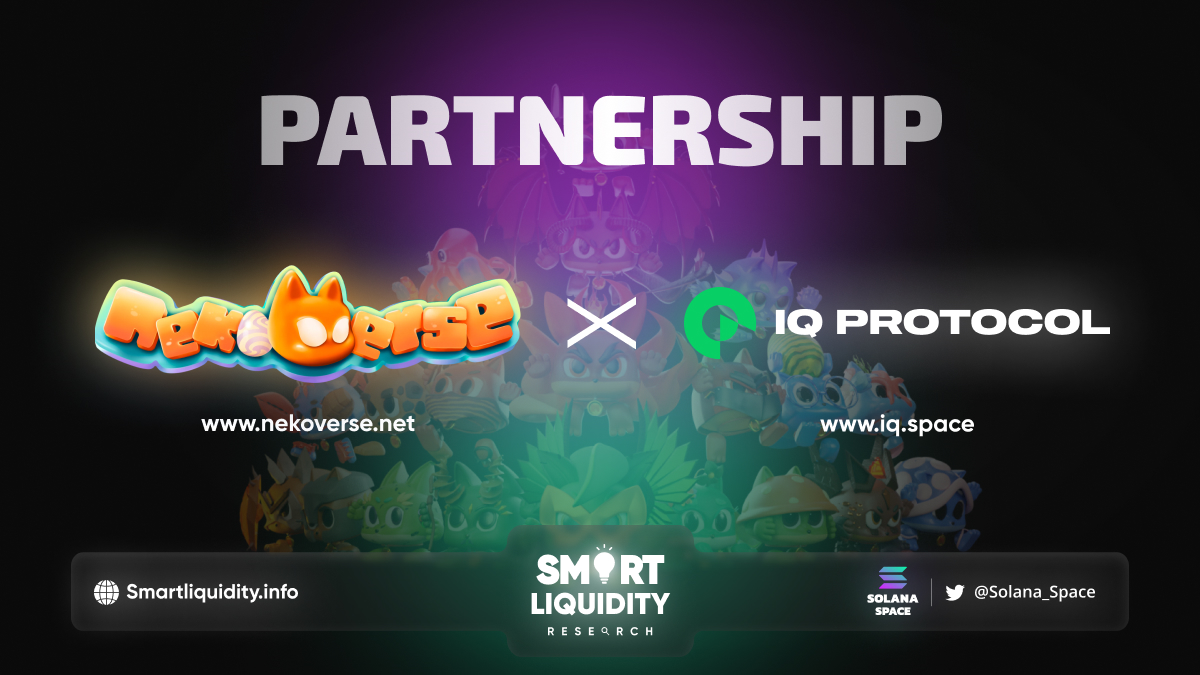 IQ Protocol announced its partnership with Nekoverse, a Play-to-Earn MMORPG in development on Solana.
Nekoverse is a Play-to-Earn Massive Multiplayer Online Role-playing Game (MMORPG) built using blockchain technology. While Nekoverse is still in development, they have successfully offered 2 NFT collections to the public over the past six months and grown an impressive community. Some significant milestones to look forward to from Nekoverse are offering their governance token ($NVS) and the launch of the alpha game testnet, both in Q2 of 2022!
A Neko is your character in the Nekoverse. Each Neko begins at Level 1 when it enters the Nekoverse.
Nekoverse will be using the IQ Protocol platform as the basis of the NFT rental marketplace! A specialty of IQ Protocol is its focus on creating a collateral-less and risk-free model for lending and renting digital assets, such as NFTs.
IQ Protocol offers a host of innovative features that will transform digital-asset marketplaces!
Wait, your model of NFT renting and lending is risk-free and collateral-less. How does that work?
IQ Protocol has worked hard to develop a secure platform for renting and borrowing digital assets. Typical modes of lending an asset put a lender at risk, say if the borrower refuses to return or loses hold of the investment.
With IQ Protocol, such risks are not a concern. Instead of giving the original asset to the borrower, IQ Protocol mints an expirable version of the NFT.
About Nekoverse
Nekoverse is the name of the metaverse (in-game world). Players can choose their paths in discovering, interacting with other players, battling PvE and PvP, or leisurely exploring the world, farming resources, and crafting items.
About IQ Protocol
IQ Protocol is a decentralized money market for digital asset renting and on-chain subscriptions. The following money lego allows users to rent wrapped expirable versions of digital assets without collateral for their utility while allowing holders to earn by providing liquidity without risk.
⏩ SOURCE