Elumia and Cryowar Partnership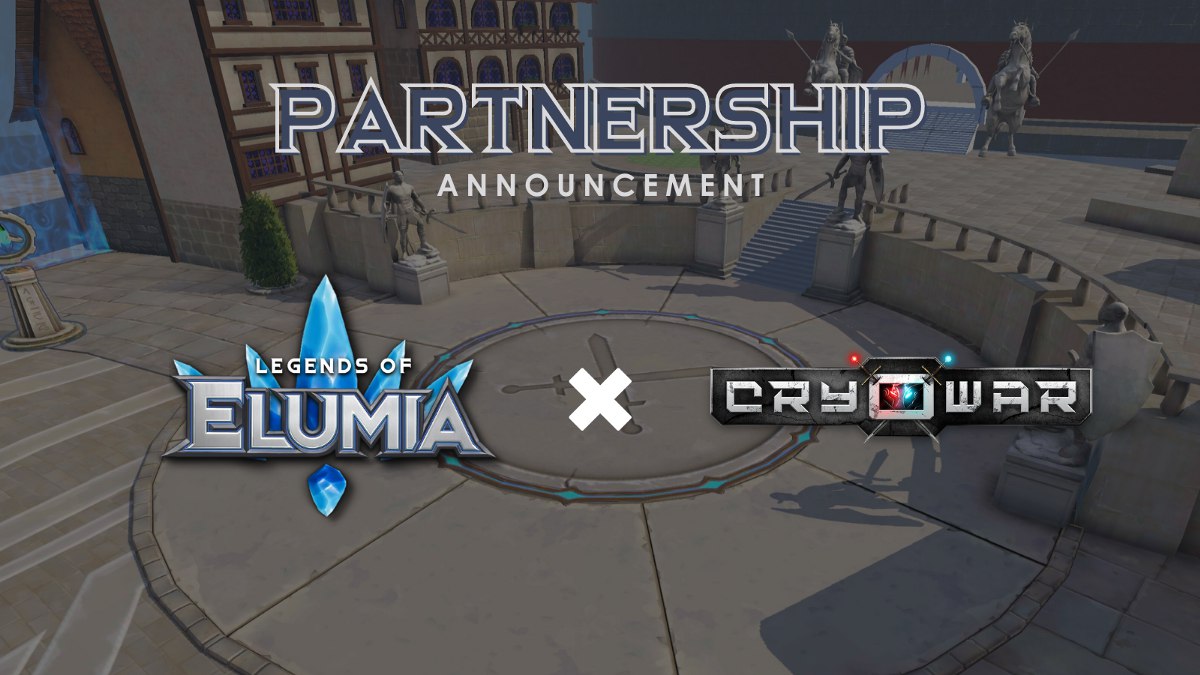 Elumia has announced its latest partnership with Cryowar to share a similar mission in bringing the best experience to the metaverse
With future goals in sync between the two, it is needless to say that the metaverse could expand rapidly through two of the highest quality games in the space collaborating. Stay tuned for more!
About Cryowar
Cryowar fuses traditional PvP gaming with blockchain technology. With the goal of creating a multi-blockchain Sci-Fi medieval metaverse, Cryowar effectively interconnects aspects of crypto, DeFi, gaming and NFTs for players to experience. Developed in Unreal Engine on the Solana network, Cryowar has built a competitive advantage within the blockchain industry with their near PC-level graphics, which reach up to 120 frames per second, being brought straight to your mobile devices.
With various maps and game modes (Last Man Standing, Deathmatch, Battle Arena etc.) and randomly cycled level objectives, Cryowar gives their players many options. This also rings true when considering that there are Five Heroes and the project has just released their Second Closed Beta. An important factor is the skill-based nature of the game, where skill expression will determine a player's progression rather than mindless grinding.
About Elumia
Legends of Elumia is a next-generation play-to-earn, massively multiplayer online RPG (MMORPG).
Elumia sets itself apart from other games with its high-quality graphics and feature-rich, fun gameplay based on true ownership and control of virtual assets. Players can earn income directly through online play, immerse themselves in world zones, engage in multiplayer dungeons, quests, and fierce player battles.
In the Elumia metaverse, players have full ownership of their characters, equipment, land, and buildings, with multiple fun opportunities to earn by winning battles against other players, completing dungeons, and defeating the enemies in the world.
SOURCE: https://playelumia.medium.com/latest-partnership-between-elumia-and-cryowar-1a7ebae4fe96