Evermoon IGO Launching on GameFi launchpad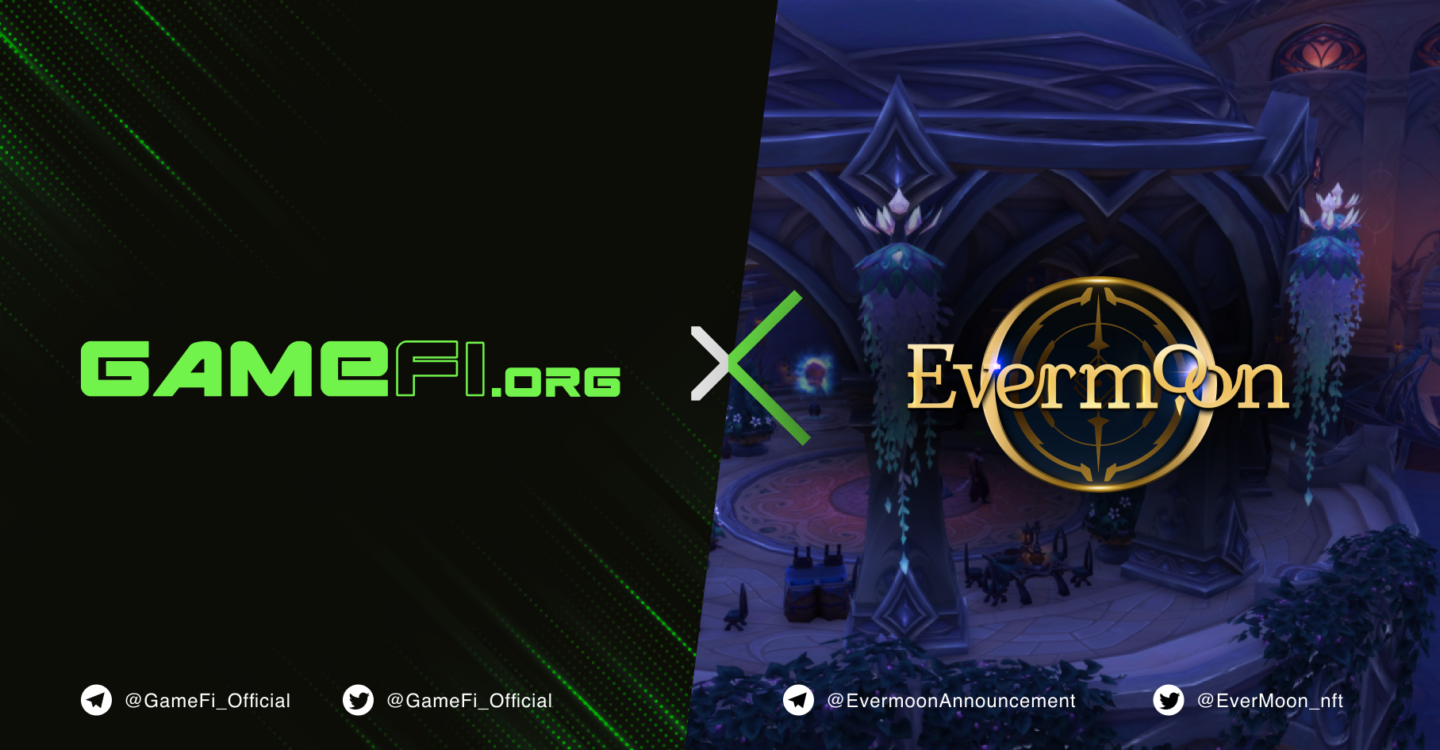 Every traditional gamer is familiar with the term MOBA – Multiplayer Online Battle Arena, but let's take a quick look at Evermoon. What will make it stand out from other MOBA games or even be different from many NFT game projects in the market?
Evermoon aims to create a Play-and-Earn game instead of a Play-to-Earn one to maintain a sustainable gaming environment. Its game will focus on individual skills and team strategy without making use of Pay-to-Win feature. The project will enable users to play the game with free entry fees for a truly gaming experience.
Besides earning aspect, the project will target its entertainment part which is unique graphics and unique game mechanics. That is the reason why it creates the diversity of hero classes and splits gamers into 2 types (Free Player & Invest Player) with different stamina mechanisms.
Evermoon Encourages Gamers' Physical Movement For Rewards
Not just uplift the blockchain game industry, Evermoon intents to enrich and empower the life of the community. The project will release a new and wholesome feature within its game: Move to Earn. This great function allows its gamers to enhance their daily stamina and earn real assets.
Gamers have chances to grasp precious rewards while stepping whenever and wherever outside. Evermoon not only wants to maintain a healthy environment, but also creates a good habit for the gaming community.
This mobile MOBA blockchain game will officially launch in Q1, 2023. GameFi.org users will soon enjoy Evermoon's fascinating features to the fullest. Especially, its IGO for $EVM will be conducted on GameFi launchpad shortly. 
About Evermoon
Evermoon is an Epic 5v5 three-lane MOBA game on mobile devices. Inherited the best features of such successful MOBA games, Evermoon adds blockchain technology to bring a more superior experience. The game offers real engagement, actual ownership, and high values to players.
About GameFi.org
GameFi.org is an all-in-one discovery gaming hub for games, guilds, and metaverses. Its ecosystem features a Launchpad, GameFi Hub, Marketplace, Earn and Save, Game Portal, Game Pass, Guild Hub, and Tournament. GameFi.org was created to work out problems that most game studios have encountered and discovered effective ways in developing a platform that builds relationships with game developers, players, and investors all in one place.
SOURCE