Ookeenga INO Launching on Liquidifty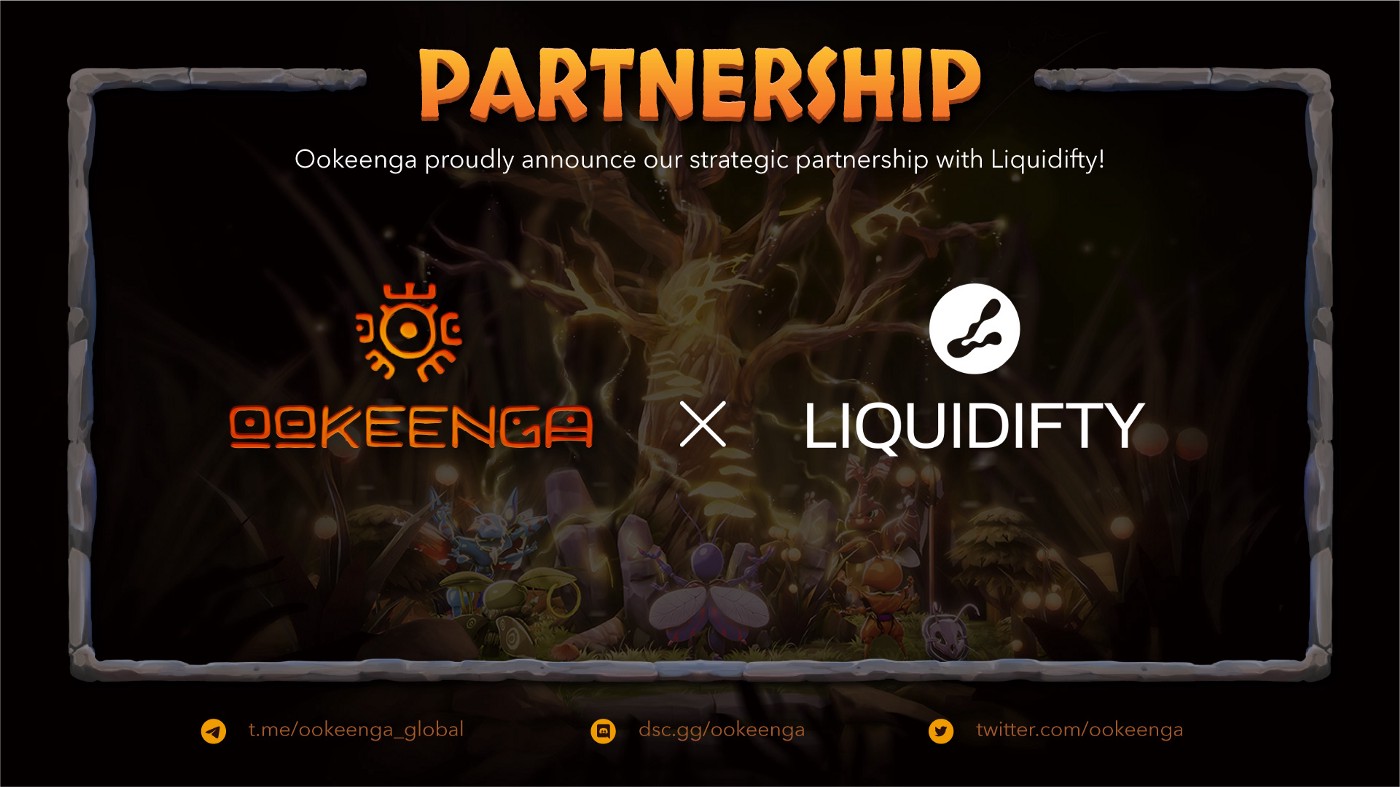 Ookeenga, a 3D gaming project which built on the Binance Smart Chain, is pleased to announce that Liquidifty will be hosting its INO on May 5th!
Liquidifty allows Binance Smart Chain projects to list their tokens and NFTs. Projects looking to launch with Liquidifty must go through comprehensive due diligence and demonstrate great potential.
Here are some amazing facts about Liquidifty, to name a few:
Listed in the Top 10 Marketplace on BNB Chain, Liquidifty has a community of 50,000 active users who are enthusiastic about NFTs. This is a great opportunity for any partners to expand the reputation and marketing impact.
Liquidifty has had their fair share of successful launches. Most recently, Drunk Robot went on to get ATH x8,39.
As a well-known NFT marketplace, Liquidifty has successfully helped many projects raise funds via NFT Sales:
Drunk Robot ($2.1M of total raised)
Equinox ($2M)
With Liquidifty extensive experience, great credibility and their successful track record, they expect the upcoming Ookeenga INO will be a striking success!
Set your reminder for 1 PM UTC May 5 at: https://app.liquidifty.io/
Stay tuned for more updates from Liquidifty!
About Liquidifty
Liquidifty is a platform that will bring more liquidity to the NFT market granting all NFT owners more use cases. Liquidifty has already launched its NFT marketplace on Binance Smart Chain and is very well-known for its NFT artists and collectors supporting and accelerating programs. On the other side, impressive trading volumes and promotion boosts were reached for the NFT Artists.
About Ookeenga
Ookeenga (OKG) is a 3D NFT gaming project which combines blockchain technology with breath-taking graphics, appealing world-building, and addictive gameplay to create a uniquely immersive play-to-earn experience developed by CROS Gamestudio and published by SPORES Network.
SOURCE