Propel x MoneyTree Partnership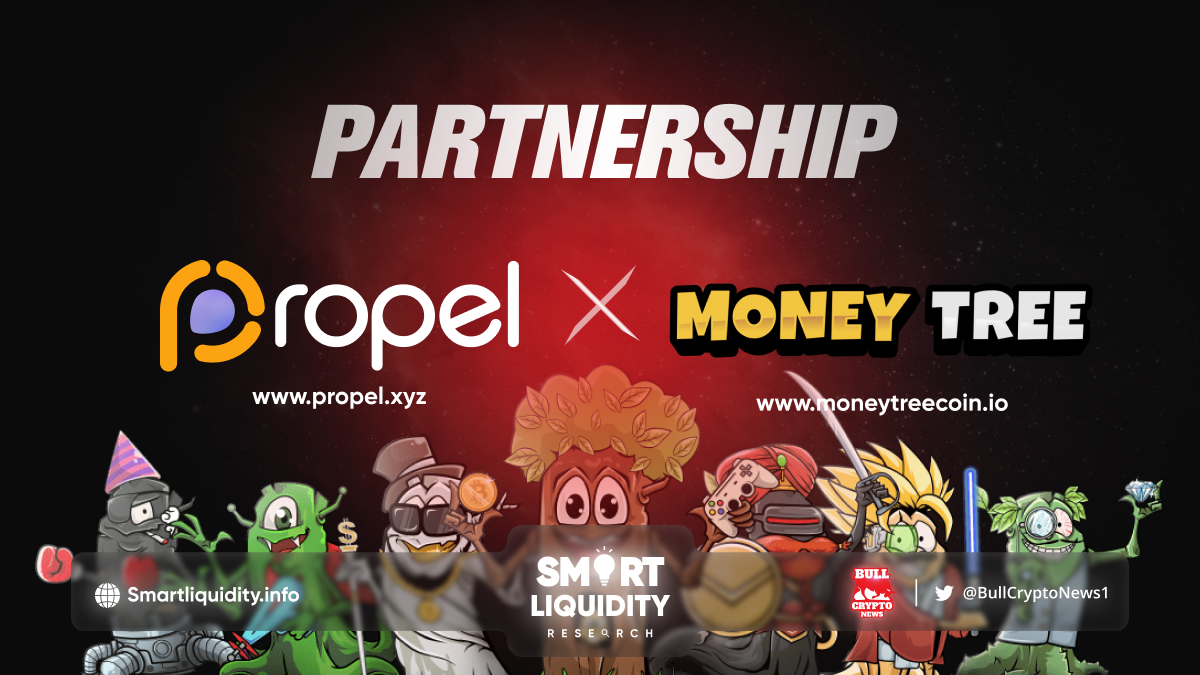 Propel is delighted to announce its strategic partnership with MoneyTree.
MoneyTree is a fully decentralized DeFi, GameFi & NFT platform hosted on the Binance Smart Chain as part of Metaverse. The deflationary token of MoneyTree is $MONEY and it is used to passively reward holders with BNB & $MONEY through dividends and NFT revenue sharing. The platform is form on the basis of statistical fairness and users retain all of the prizes.
Propel has an Infrastructure suite of protocols, smart contracts, dApps, and much more that makes DeFi, GameFi & Metaverse development easier. Propel has been forging strong partnerships with various blockchain projects across the crypto world. And a strategic collaboration with MoneyTree will add more value to its ecosystem.
About Propel
Propel is a global blockchain infrastructure solution platform that offers end-to-end, plug-and-play infrastructure solutions to DeFi, NFT, and Metaverse projects. Propel's solutions are available for multiple blockchain ecosystems and include multichain capabilities.
Propel holds the distinction of being the only provider offering DaaS, MaaS, and Staking solutions under a single umbrella. So, they ensure sound solution and auditing compliance throughout the development lifespan, from first to the final line of code.
About MoneyTree
Money Tree is designed to provide passive income for holders and also the opportunity for active players to win more prizes without needing to stake or lock tokens. $MONEY is used as the underlying currency on the platform to interact with the mini-games and purchase NFTs & lootboxes. Holders of $MONEY can claim weekly $BNB & $MONEY token dividends, the dividends are derived from transaction taxes and shared revenue from lootbox & NFT sales. $MONEY holders are automatically entered in to a free weekly lottery which pays in $BUSD. The more $MONEY held, the better the odds of winning and the larger the dividends. $MONEY is deflationary with tokens being burned whenever NFTs & lootboxes are purchased as well as when games are played.
SOURCE: