LI.FI x Alps Finance Integration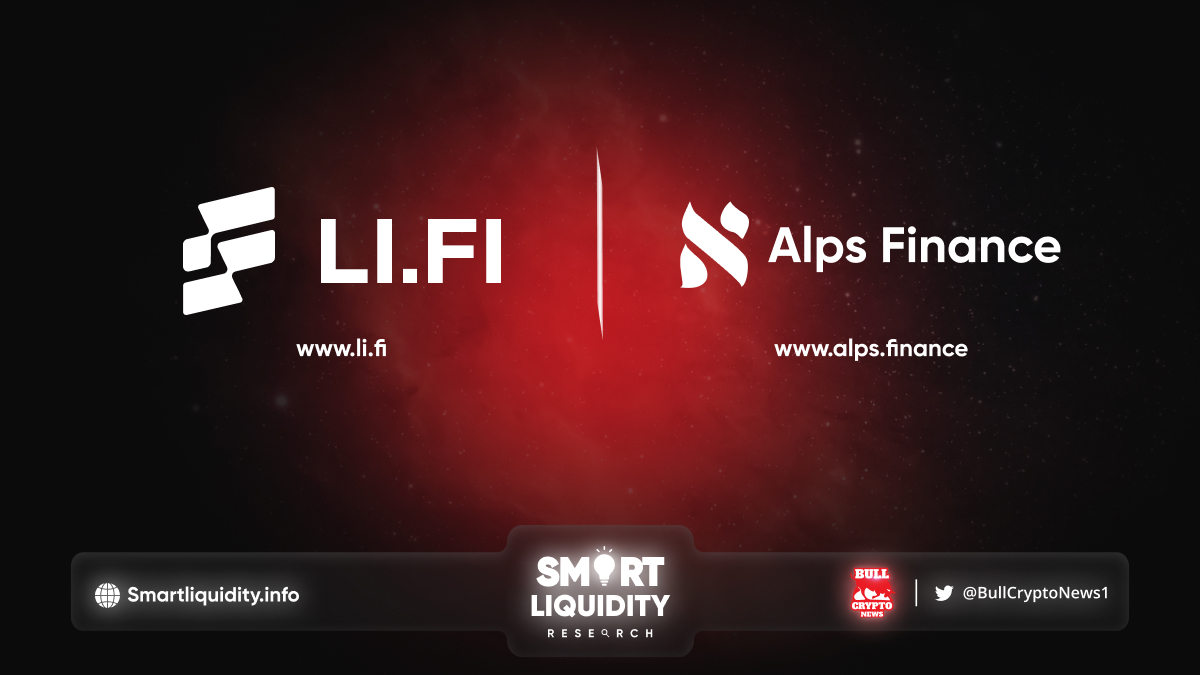 Alps Finance has been integrated with LI.FI into their crosschain asset aggregator dashboard. Through this integration, users can swap their tokens to any swap and any chain they like within the Alps Finance.
CROSSCHAIN SWAPS and TRANSFERS
They enabling seamless crosschain bridge, so users can swap tokens and transfer assets from whether within same chain or across different chains.
This eliminates the stress that used to be associated with not only swapping one token for another one but also bridging them from one chain to another. With a few clicks, users can now safely and easily execute transactions across chains without the usual headaches and complexities of hopping from one app to another.
INCENTIVIZED SOCIAL INTERACTIONS
Alps Finance understand that at the heart of web3 is community hence they are incentivizing social interactions with their app.
Social media is at the heart of the app's functionality to engage with the DeFi community and learn from others about DeFi investing, creating a network effect. Investors can actively engage and interact with other DeFi investors through knowledge and idea sharing Actions such as posts, replies, reactions and shares will be rewarded in Alps Token.
AUTOMATIC DERIVATIVE MARKET MARKER
Alps Finance is implementing Automatic Derivative Market Marker so investors can have endless possibilities to invest, diversify their holdings, get exposure to any form of financial assets without investing into the assets directly, which includes crypto assets, stocks, bonds, real assets (commodities, real estate, currencies, etc), NFTs, interest rates, and even other derivatives itself.
ADMM allows investors to not only create and trade a wide variety of perpetual futures, but to also invest in the derivatives liquidity pools to earn fees from the trades occurring through ADMM.
ALPS NAME SERVICE
ALPS names are the future for decentralized, uncensorable websites and provides the potential for universal login for all things Web3. With one simple domain also to build decentralized websites with NFT domain names, which mostly consists of 42 hexadecimal characters.
ABOUT LIFI
LI.FI connects to all the most important bridges to DEXes and DEXes aggregators. As a result, this solution allows complex any-2-any swaps providing both on-chain and cross-chain seamless swaps. LI.FI is the solution which ensures liquidity for swaps.
ABOUT ALPS FINANCE
Alps Finance is attempting to solve the multichain problem of bridging across multiple chains. By not only providing a simple dashboard that aggregates assets across all chains but also allows investing those assets.
SOURCE: