Platypus and Yeti Finance Collaboration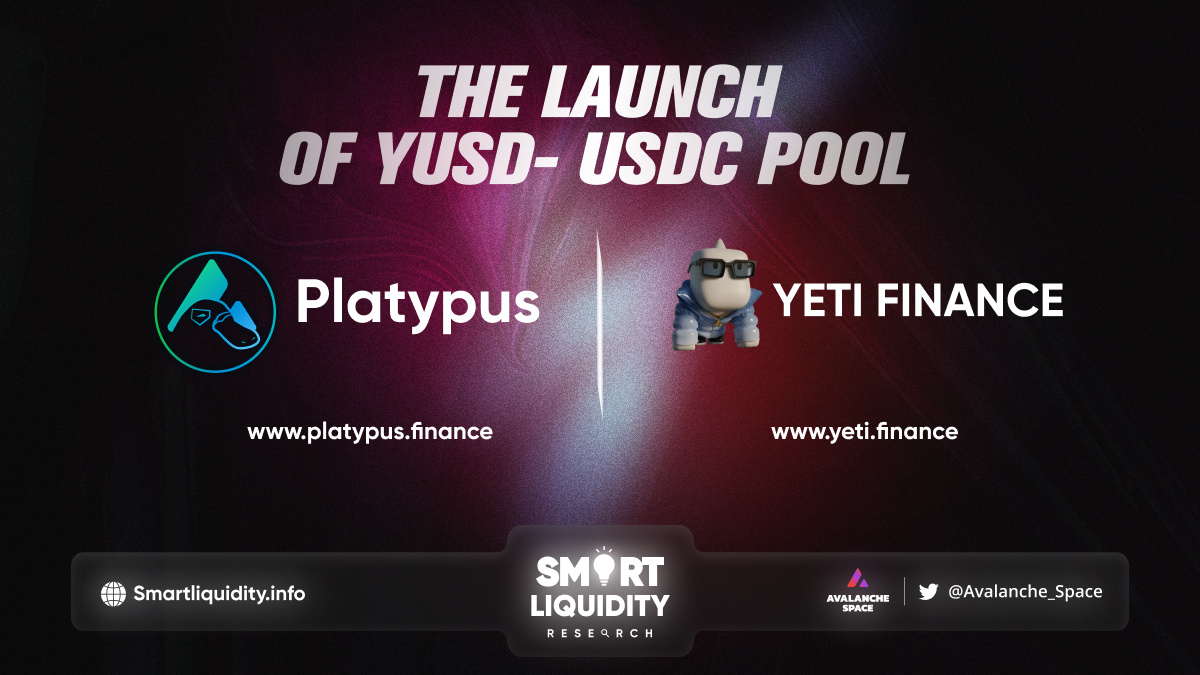 Platypus partnering with Yeti Finance  This collaboration will bring so much value to Platypus users and Yeti users.
Yeti Finance decided to shift all incentives from Curve Finance to Platypus gradually.
Platypus is simply ecstatic about having a plethora of choices for you to grow your investment. The launch will be on the 10th of May 2022.
Platypus x Yeti Collaborative Development
This strategic collaboration aims to create a mutual gain for users of both protocols, which brings the YUSD-USDC pool to their platform.
Yeti Finance's conviction in Platypus manifests in their decision to gradually shift all incentives from their 400M YUSD Pool on Curve Finance to Platypus.
Emission Structure
Yeti's emissions will increase weekly, starting from 500,000. On top of that ,they will jointly provide 12% of PTP emission to this pool.

About $YUSD
YUSD is an over-collateralized stablecoin that is backed by a diverse basket of high-quality, yield-bearing assets deposited in the Yeti Finance protocol. To mint 1 YUSD, users must deposit a minimum of $1.05 in yield-bearing stablecoins or $1.10 of liquid collateral (e.g. AVAX or Trader Joe LP tokens) into Yeti Finance. Alternatively, YUSD can be minted for $1.02 in USDC.
About Yeti Finance
Yeti Finance is a decentralized cross-margin lending protocol built on Avalanche that allows users to borrow up to 21x against their portfolio of LP tokens, staked assets such as sJOE and sAVAX, and yield-bearing stablecoins.
About Platypus
Platypus, redefining Stableswap with novel single-sided liquidity provision. Low slippage, high scalability, and superb UX. Exclusively on Avalanche.
SOURCE
https://medium.com/platypus-finance/platypus-x-yeti-the-launch-of-yusd-usdc-pool-c75a7a6fb91d